CAMERON CHAPMAN is currently starring in Lockwood & Co. on Netflix.
Set in London, where the most gifted teenage ghost-hunters venture nightly into perilous combat with deadly spirits, amidst the many corporate, adult-run agencies, one stands alone: independent of any commercial imperative or adult supervision – a tiny startup, run by a renegade trio destined to unravel a mystery that will change the course of history: Lockwood & Co.
We caught up with Cameron Chapman to talk about his new role.
AC: What can audiences expect from Lockwood & Co.?
CAMERON CHAPMAN: Lockwood & Co. is an entertaining, spooky, fun series with some brilliant writing, cinematography and a wonderful set of characters, it also has a fantastic soundtrack which makes it extra cool. We're really proud of it and hope the audience can enjoy it as much as we had fun making it!
What do you think is your character's ultimate goal?
I don't want to give too much away, but his goals vary, depending on who's asking him. I think deep down, he craves a sense of belonging for his true self, something that eluded him for a period of time, but he's on his way to finding it.
Can you recall any funny moments from on-set filming?
Loads! The crew and cast were so fantastic and kind, we had some cold nights shooting but it just brings you all closer. I do remember a day on set with Jack Bandeira, where his character and mine have an argument, but it was the last shot of the day (night) and it was 4am so people were going a bit delirious. He kept pulling faces just as we were about to shoot, but nobody else could see him doing it, it's hard not to laugh working with Jack.
As an actor, what are you still trying to learn?
That's the best part, you're always learning. It's a job in which you pick up skills and are taught by experts in their field, for me on Lockwood & Co. I was lucky enough to learn how to sword fight with a brilliant stunt team, which was challenging at times but I loved it. In a more macro sense, probably still learning to accept letting mistakes go, I'm a bit of a perfectionist and sometimes when I can't unlock a line or a scene, even just a movement, I can be quite harsh on myself. It's important to care about the work, but leaving it at the door when you come home is equally as important to me.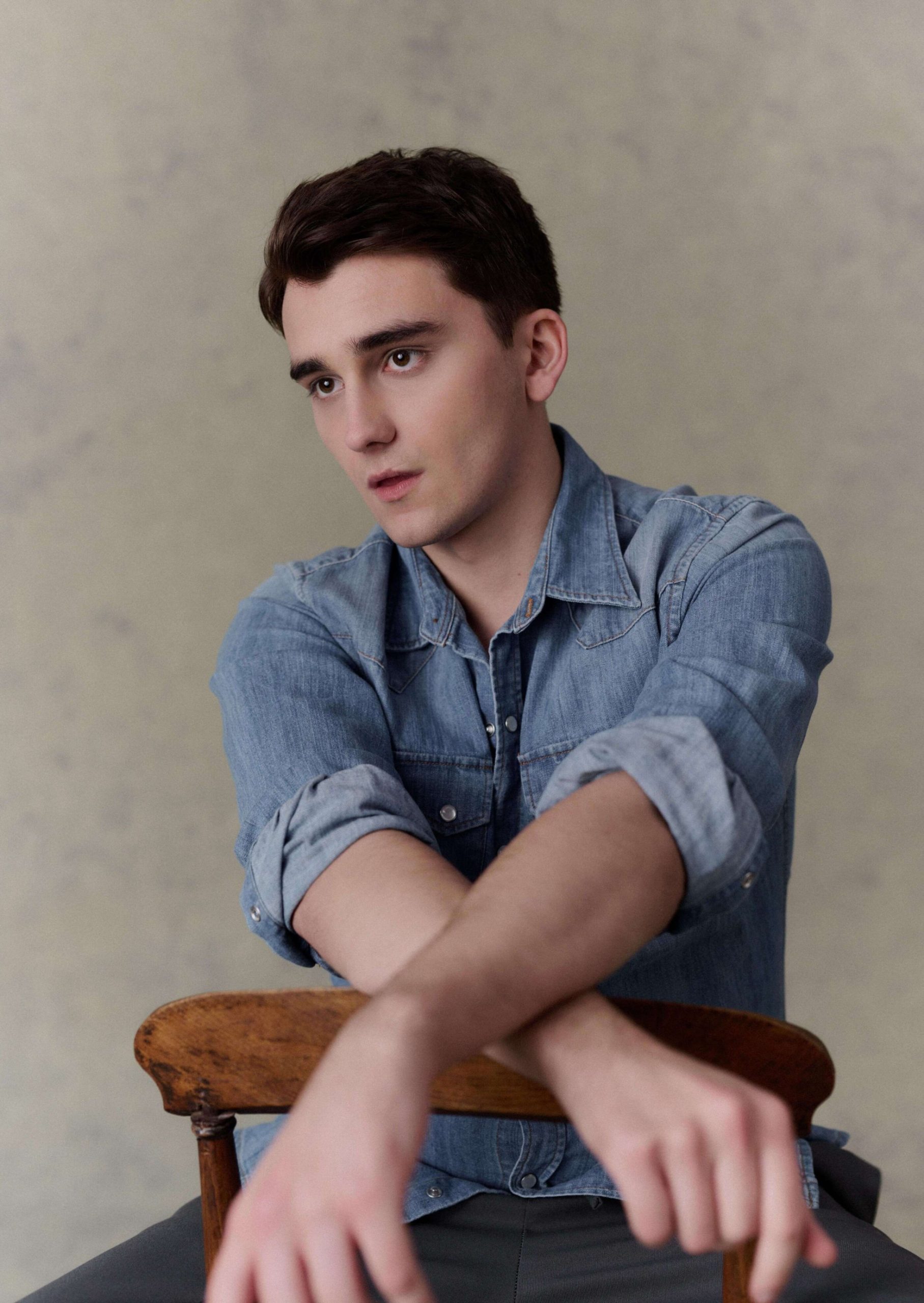 How can you tell when you're reading a great script?
When you forget you're reading one. If you're invested, emotionally or intellectually into where something is going, you know it's a good'un. Some people like having music on whilst reading a script, which I can't do, it feels like multitasking to me, which I'm rubbish at!
When did you begin to see acting as a potential career avenue?
When I was 17, I did a course at the National Youth Theatre with a great course leader, Abi, she spoke to me about the work and lifestyle of an actor with complete honesty and assurance, it gave me a lot of confidence and a desire to try and make it work.
How important is social media to you right now?
It's like a little scrapbook, that's how I want to think about it. Some of the conversations that happen on there are really important, and to be without it would be to miss out on them, but otherwise, if I want to know what a friend is up to, I'll just meet up with them.
What's the biggest realisation you've had this past year?
That it takes an army to create a project, it's humbling and awe-inspiring at the same time. I found it really interesting talking to crew members when we had an easy day or some time out, learning about their craft, because you don't see that side of the industry in a theatre rehearsal, certainly not to the same extent. It's amazing what they achieve on a daily basis.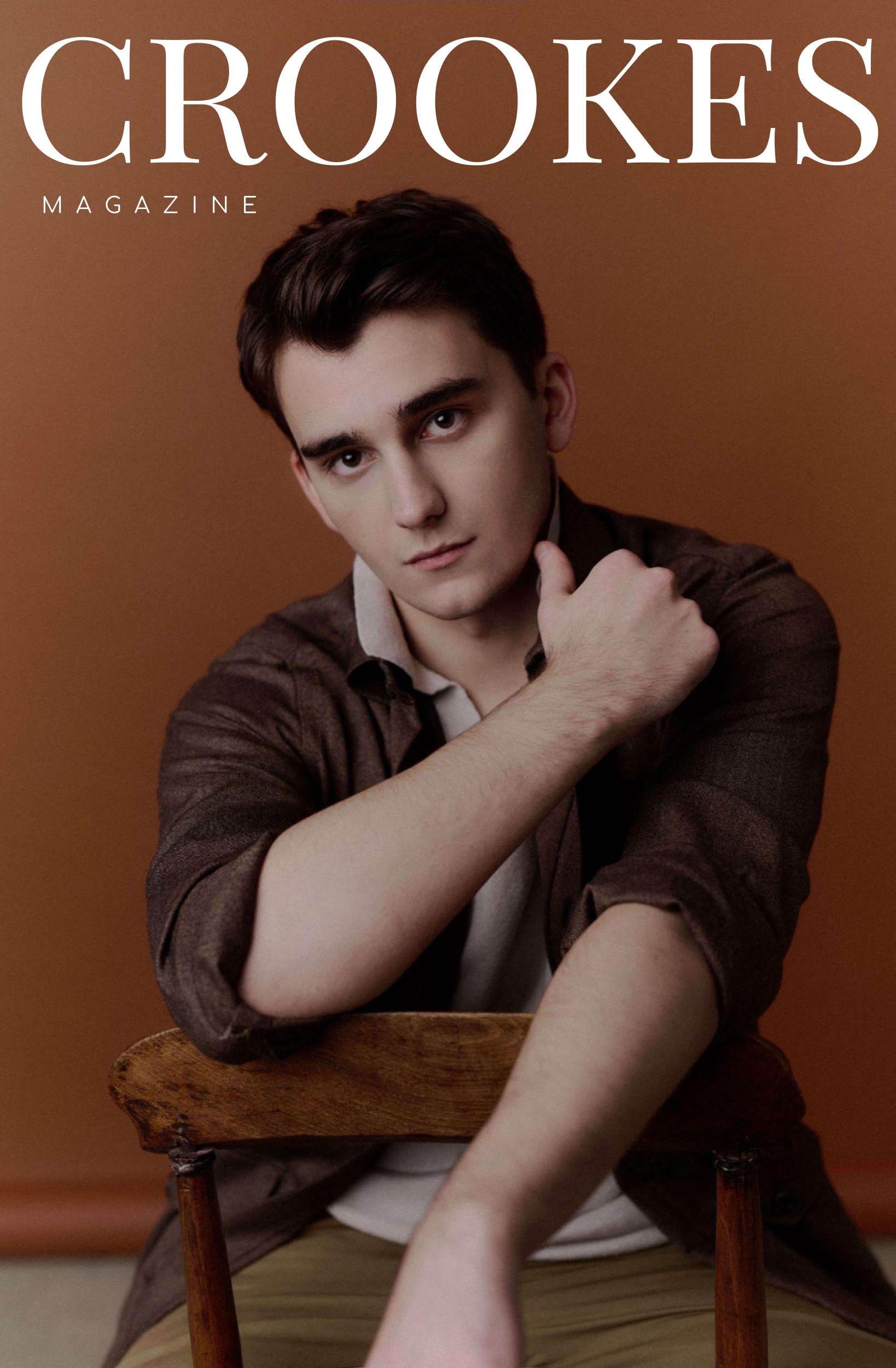 Everyone seems to have an app idea at the moment, what's yours?
Wow, great question. I'm really bad at phones, or any tech really. Maybe one that showcases a painting, or an art piece every day. Art is great, people think it's pretentious to like art, so I keep that to myself usually.
What makes you feel nostalgic?
Rewatching films or series, it's odd but I think people always remember where they watched something for the first time. For me, Bond films remind me of going to the cinema with my family, the Cornetto trilogy reminds me of writing film studies' exams and Wes Anderson films remind me of times spent alone. I watch Wes solo, so I can press pause and just look at the frames – okay, maybe people who like art are pretentious.
PHOTOGRAPHER: PIP
GROOMING: ALYSSA KRAUS
STYLIST: GRACE GILFEATHER
INTERVIEW: ADAM CROOKES