SACHA DHAWAN will soon be seen in The Great – a new series loosely based on the rise of Catherine the Great, Empress of All Russia – coming to Channel 4 in January.
Sacha stars opposite Nichola Hoult and Elle Fanning in the series which centres around the retelling of Catherine the Great's rise to power.
During lockdown Sacha has kept himself busy, he made a short film Yash Gills Power Half Hour which is a bittersweet monologue written by Nickesh Shukla and directed by Milli Bhatia. The short explores conversations around mental health with focus on the South Asian community, something Sacha feels incredibly passionate about.
You may also recognise Sacha Dhawan from BBC's Doctor Who, in which he stars as the archnemesis of Jodie Whittaker's Doctor, The Master.
We spoke to Sacha Dhawan about his new role in The Great while also touching on many of the talented actor's other projects. As Sacha Dhawan's career goes from strength to strength, his star continues to rise as he establishes himself as an actor to watch.
AC: What can audiences expect from The Great?
SACHA DHAWAN – The Great is an unexpected period show loosely based on the life and rise to power of Catherine the Great. It feels unique because it respects the period but also throws it out the window at the same time. It's a tricky tone to balance, but the show does it incredibly well whilst challenging the audience's perception right from the get-go. I like to think of it as an ensemble of contemporary characters that just happen to exist in a period setting, and the challenges and dilemmas they face are as vital as our dilemmas and challenges today.
AC: How does your character fit into the story?
SACHA DHAWAN – Orlo is Russia's first geek of books. A mostly ignored advisor to Emperor Peter whose job it is to bring some intellectual and legal framework to discussions. Under all that neurotic anxiety beats the heart of a Lion. He becomes Catherine's partner in crime.
AC: What do you think is your character's ultimate goal?
SACHA DHAWAN – Orlo wants to make Russia great again, but he also wants to be seen and heard. He's almost lost himself in literature and politics; a comfort blanket away from the chaos of Peter's court. And now Catherine is forcing him to not only confront the state of the country, but to confront himself, unleash his lionheart, and exceed his own expectations.
AC: Can you recall any funny moments from on-set filming?
SACHA DHAWAN – To be honest, we never stop laughing because of the crazy and unexpected action that happens in a lot of the scenes, or when one of the cast does something completely off the cuff and in the moment. It's actually quite a challenge because you have to play everything as 'straight' as possible in order to land the joke. And that becomes increasingly difficult especially in scenes that are completely absurd at times! I refer specifically here to a scene involving huge prosthetic nipples…should I say anymore?
AC: What was it like working alongside Nichola Hoult and Elle Fanning?
SACHA DHAWAN – They're two incredibly down to earth actors, who know their craft inside out, its almost become second nature to them. And they're also a lot of fun both in front and behind the camera. Phoebe (Marial), Elle, and I created our own 'coup pack' off-screen, which consisted of us taking selfies whenever we had a scene together. It was our own fun and silly way of celebrating just how useless and naïve our characters were at times!
I never screen-tested with Elle so you never know how the dynamic will work until you actually start filming together. It was quite nerve-wracking because the relationship between Orlo and Catherine is such an integral one throughout the season. Not only are they partners in crime, but the two are like siblings who love and care for each other, but are also prone to be at loggerheads as well. Luckily, Elle and I clicked straight away, which made the character's relationship with one another feel very natural, and easy. It never felt forced.
AC: As an actor, what are you still trying to learn?
SACHA DHAWAN – That the pressure I put on myself to 'get it right' is not as productive as I think it is. It's good to prepare, but it's also good to leave room for discovery because for me, that's where the more interesting character choices are made. In the moment. I've often struggled with this because I've convinced myself along the way that its 'unsafe' to be that spontaneous as you're more likely to make mistakes. But it's in the 'unknowing' that amazing and unpredictable things can happen. And even better, if you can be uninhibited by the fear of failure it will encourage you to be bolder as an artist. Its just about having the confidence to trust that the preparation you've done beforehand is all there, and picking at it constantly will not necessarily churn out a better performance. I remember when I was a child actor I would do scenes without over thinking it, but more importantly, I would relish in the act of 'playing'. I feel that I've lost a sense of that vital ingredient, which I'm striving to reconnect with.
AC: You had an incredible start to the year with Doctor Who. Reflecting on your experience, were you surprised by the sensational reaction fans had to the reprisal of such an iconic character?
SACHA DHAWAN – Not only is it such an iconic character in the 'Who-Universe', but it's also a character, which fans know inside-out. And the actors who had incarnated the role previously have also given iconic performances! It was incredibly nerve-wracking stepping into the world. But what fans don't see is that everyone who works on Doctor Who are the most generous and down earth team I've ever worked with. Jodie Whittaker particularly. So when you're on set filming there are times when you forget just how iconic the show is, (aside from when you step into the Tardis that is, that feeling never wears off!), which was a blessing for me in all honesty. It felt very similar to other sets I've worked on, but the most supportive, which encouraged me to take bigger risks than I normally would, and have fun!
It was only when that first episode aired on New Years Day that it really hit home the scale of what I was part of. And no one can prepare you for that. It's very special seeing how people from all around the world connect with the show. Overwhelming in fact. It was strange to think that only a year before I'd just got off the phone with my agent, and questioned why the Producers had chosen me of all people to play such a part. Had they got the wrong guy? It was so nice, finally, to see the character in its full glory, and to be able to talk about it! I felt incredibly proud not just by the reactions from fans around the world, but from reactions from the British South Asian community, who for me, was very much part of this moment in Doctor Who history.
AC: Since your last appearance on the show, have you been itching to get back into time and space?
SACHA DHAWAN – I've been itching to get back, but it's a case of getting that call from the producers wanting me to come back! What's great about The Master is that there's always room for him to make an appearance at any given moment regardless of the situation or circumstance. And for me, the incarnation is malleable, so there's a lot more to uncover and delve into. It's such a joy to play because I'm constantly being challenged and pushed out of my comfort zone.
AC: How can you tell when you're reading a great script?
SACHA DHAWAN – You know you've got your hands on a great script when you're so immersed you completely forget that it's a script because it all just seems to lift off the page so effortlessly.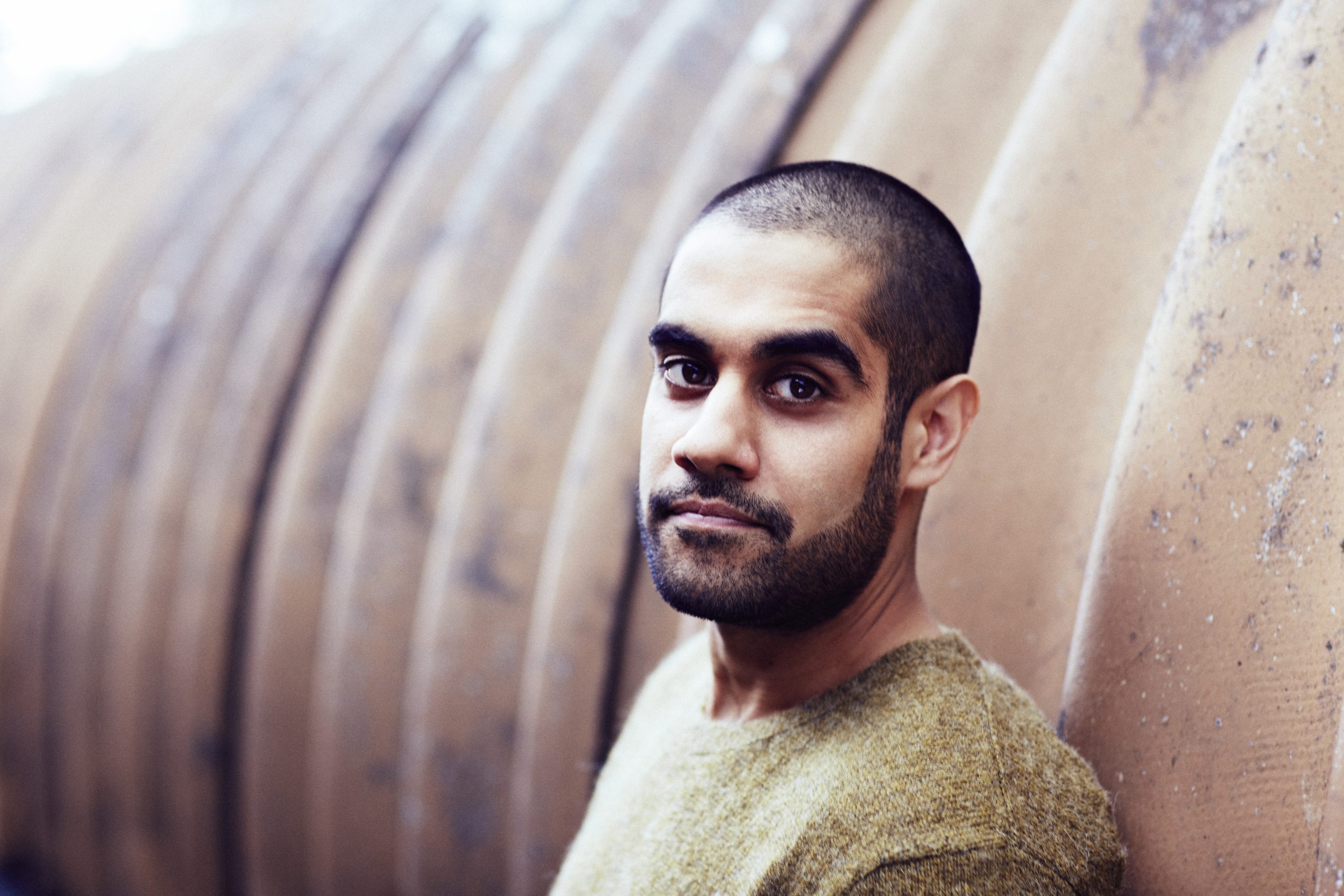 AC: How important is representation to you both in front and behind the screen?
SACHA DHAWAN – It wasn't important to me because I'd been fortunate enough to secure my place at the table. So why should it matter? But then I questioned why, for years, I felt so unhappy and unsettled. I realised that I'd actually lost a sense of my true self because I believed that there wasn't 'space' for people like me. People who grew up between two different cultures but never really felt like they belonged in either. I've often relied on the industry to identify that 'space' for me, but it only exacerbated my predicament. The onus is actually on us, as British South Asians, to not just wear 'the best of both' with immense pride, but to not feel that our identity is defined solely by the communities we come from. In fact, representation is about having the confidence to represent yourself. It's amazing the sense of empowerment you feel when you think of it like this. You walk into rooms differently without apologising for being the minority. And rather than waiting for the industry to make its moves, you find the confidence to make your own moves. It's not about securing your place at the table anymore, it's about building your own seat at your own tables.
AC: When did you begin to see acting as a potential career avenue?
SACHA DHAWAN – When I started doing Michael Jackson impressions at family functions when I was a kid. My aunties and uncles would flock to the dancefloor and give 'blessings' in the form of hard cash, which they would circle around my head several times. I never actually got the money though, it was always bagged by our local DJ hero 'Freddie Fritz', who was always on the decks!
AC: How important is social media to you right now?
SACHA DHAWAN – I have a real love-hate relationship with social media, and it's moving far too fast for me to keep up with it all. If anything, in the last couple of years particularly, it made me really scrutinize the impact it had not just on my relationship with others, but the relationship with myself. There are no boundaries anymore. And the social media 'bubble' can be extremely toxic, and harmful, but our 'addiction' seems to outweigh the real need to dissect these applications and put some proper legislation in place. I'm one to talk, unable to peel myself away from it all, but I'm now striving to make a conscious effort when it comes to how and when I use it.
There's no doubt it has its advantages though, it's connected us all in ways I never thought was possible. It's given me the ability to communicate with others about important health issues, such as mental health, which is very close to my heart. And as a long-term sufferer of Crohn's Disease, social media has allowed me to reach out to the IBD (Inflammatory Bowel Disease) community directly, which has been a real blessing.
We're now a generation who constantly compare themselves to others thanks to 'Insta'. It's why our profile pages are swamped with an inaccurate portrayal of who we really are. And its become an added pressure, particularly for those in the 'limelight', who find themselves on a virtual pedestal afraid to show their vulnerabilities, and insecurities. So as daunting as it was for me initially, it actually helped my own mental health by using my platform to talk honestly, and openly about my experiences as opposed to shying away from them. Not only does it inspire others to do the same, but it's given me a greater sense of empowerment knowing that I'm not alone.
AC: Aside from your upcoming projects, what are you excited about for the future?
SACHA DHAWAN – I'm still trying to process my experience of 2020. Its certainly had its up and downs, but we've also been fortunate enough to witness some key historical changes that I hope will shine some light on what has been a dark period for many. Its been a turbulent year but it's also given us the opportunity to reflect, and connect with the things that really matter. Who knows what the future will bring, but whatever the outcome, I know that our resilience will continue to adapt to whatever life throws at us. I've learned to just try and be as present as possible, take each moment as it comes, making sure we look after each other along the way.
PHOTOGRAPHY: LEIGH KEILY
INTERVIEW: ADAM CROOKES