AARON PIERRE is making waves on both sides on the Atlantic.
He is currently starring in 'Krypton' which has become a huge hit in America since it launched earlier this year. The series tells the untold story of Superman's grandfather as he fights for justice on his home planet of Krypton.
Back in his home country of England – Aaron can currently be seen starring in the epic fantasy drama series 'Britannia'.
We had a quick catchup with Aaron in between his tight rehearsal schedule for 'Othello' at Shakespeare's The Globe Theatre.
AC: 'Britannia' and 'Krypton' couldn't be any more different – what are some of the differences in working on an American and a British show?
AARON: Both experiences are wonderful! Everyone involved, cast, crew and production are so fiercely passionate about these projects and the story they are telling. This makes for a perfect creative environment.
What was it like filming in Serbia for Krypton?
We were in Serbia October 2016 to film the pilot. I remember us all being very focused. We were all so determined to make something we would be proud of! We had a brilliant time. Fond memories!
Are you big on travelling?
I love travelling – I have constant wanderlust! I hope to travel the world.
Were you a superman fan growing up?
Yes, I have been a fan of Superman and comics for a long time. I have always enjoyed immersing myself in the stories and investing in the characters, their beliefs, their inhabitance. I love this genre of storytelling. I believe it presents us with an opportunity to reflect on our own society.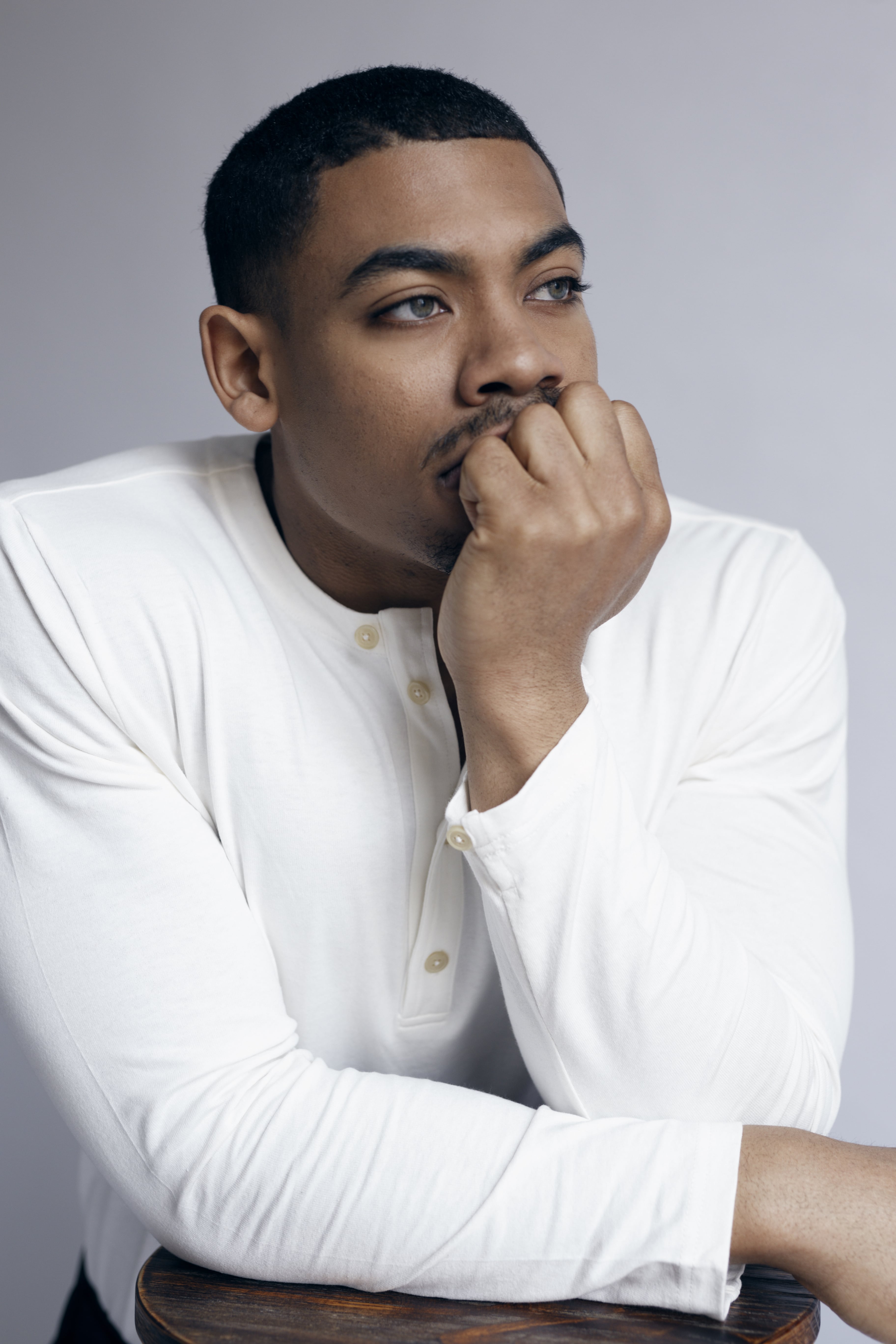 Can you tell us abit about your role in 'Krypton' so far?
I play the character Dev-Em. Dev is a commander in the military guild. We first meet him in the context of his occupation. Regimented; an unwavering determination to accomplish and get the job done. However, as the series progresses we discover who Dev is outside the context of his duties. There we meet the real Dev. A meticulous over-thinker who is constantly wrestling with their moral compass.
'Krypton' has already aired in America. How do you think it will translate to British audiences? Does it feel like an international show?
It absolutely does feel like an international show. We feel very lucky to be working alongside such a talented and culturally aware writing team. Due to the writers room being so in touch with what is presently happening in our society and around the world the show deals with some prevalent themes. We hope irrespective of where you may be watching from, it feels inclusive!
Who have you particularly enjoyed working with on-set?
Everyone! The whole team are a dream to work with!
How did you first get into acting?
Firstly, my parents. They have always encouraged me to pursue my passions. My dad is also an actor. Seeing his work has greatly inspired me. My mum is not an actress but has also greatly inspired me. Her outlook on life is beautiful. They're the best!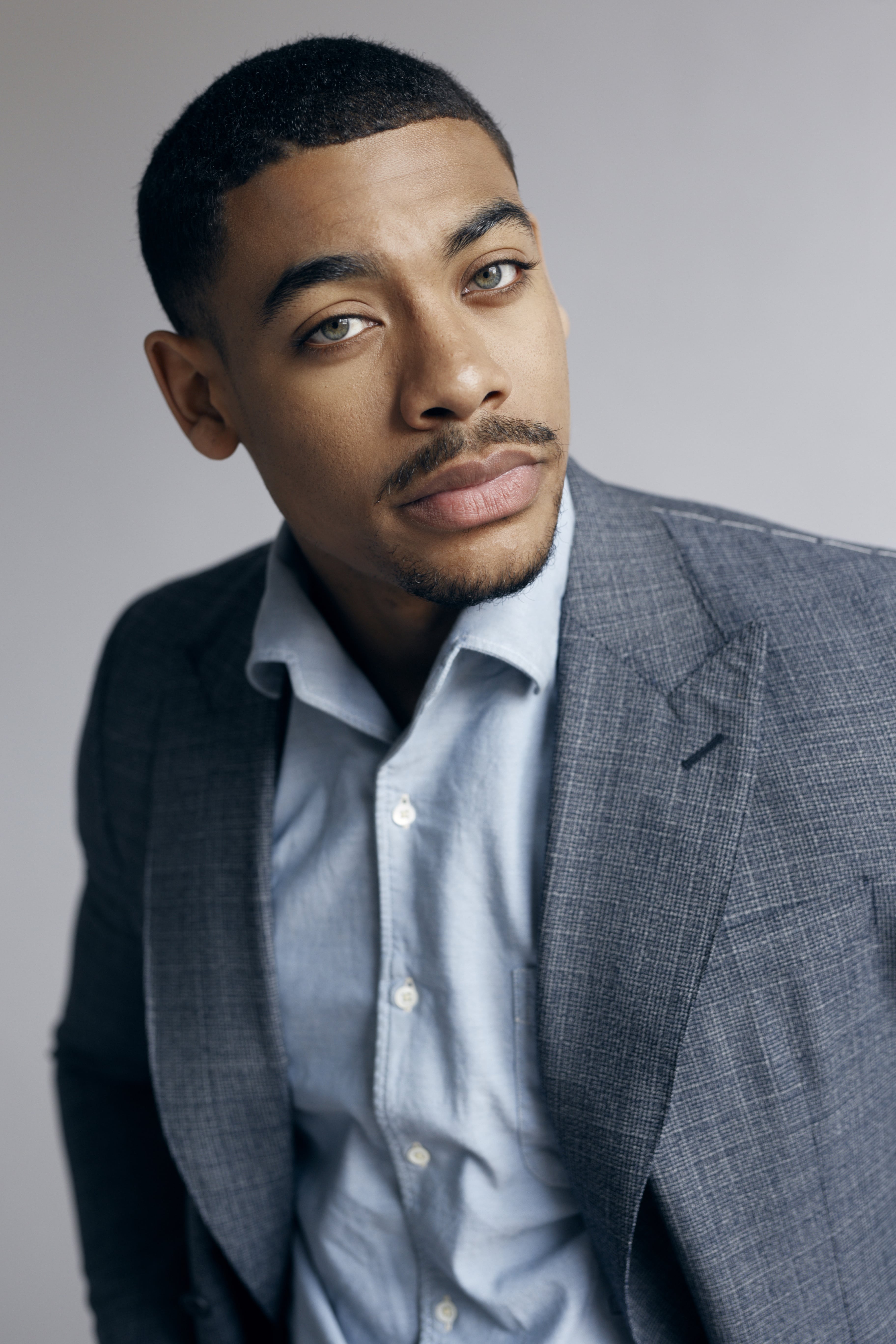 QUICK QUESTIONS WITH AARON PIERRE
What's the strangest food combo you've ever had?
I used to love watching Scooby-Doo as a kid! One day I decided to make my idea of a Scooby snack. I used four slices of bread and filled each layer with peanut butter, jam, crisps and hot pepper sauce…loved it! [laughs]
Is there a superpower you wish you could have?
Teleportation
What's on your music playlist at the moment?
Ella Fitzgerald, Sam Cooke, J. Cole, Wretch 32…to name a few.
A sport you wish you could play?
Tennis
Do you have a philosophy?
I don't think I have a philosophy as such. I just believe we need far more love and understanding.
One thing in particular that you're really excited about for the future?
Visiting Curaçao – it's on my bucket list!
Krypton will premiere on E4 later this summer.
PHOTOGRAPHY: BARTEK SZMIGULSKI
INTERVIEW: ADAM CROOKES
STYLING: ITUNU OKE
HAIR & MAKE-UP: DAISY HOLUBOWICZ
Send a Letter to the Editor about this Article