Finding an artist that can consistently deliver chart-topping music year-on-year is a rarity, JESS GLYNNE is a rarity – and one to be admired.
It's hard to imagine a pop music playlist that doesn't have Jess Glynne's name somewhere on it. The Hamstead-born singer has just returned with a brand-new single ("I'll Be There"), but to be honest – she never really went away. All of Glynne's hits over the past few years have had such a longevity, that she's never left it long enough to disappear from the radio. Some of the songs are her own, others are ones she features in – but her voice always seems to strike a chord with millions either way.
It's Glynne's unwavering appeal that elevates her from hit-to-hit, a dynamic mixture of her lyrics that are woven with optimism and her voice that produces a unique soulfulness which draws out the emotion and character in her. But Jess Glynne doesn't just have one style, she's proven that she can reinvent herself by featuring on big-bass RnB tracks like "Not Letting Go" with Tinie Tempah, whilst putting her heart on the table with soulful tracks like "Take Me Home".
The statistics that Jess carries with her name are just as impressive as her music. At the beginning of the year, she collaborated with electronic band Rudimental and rapper Macklemore to create "These Days" – an uplifting song that swooped its way to number one in the UK charts in a matter of weeks. Significantly, this was Jess Glynne's sixth UK number-one single – making her the only British female artist to have six number-one singles in the UK.
Before becoming the arena-touring, chart-topping singer, Jess Glynne was employed in a hairdressers, a boutique and a fitness centre. It was after travelling around the world with a friend that she found a job with a music management company, in which she gradually learnt everything she needed to know about the business – whilst most crucially learning that she wanted to be an artist herself. It was shortly after this that she signed with Black Butter Records, who signed Glynne to a publishing deal and introduced her to music managers and lawyers. From this, she went on to sign a contract with Atlantic Records in August 2013, consequently leaving her job at the time which was in brand management for a drinks company.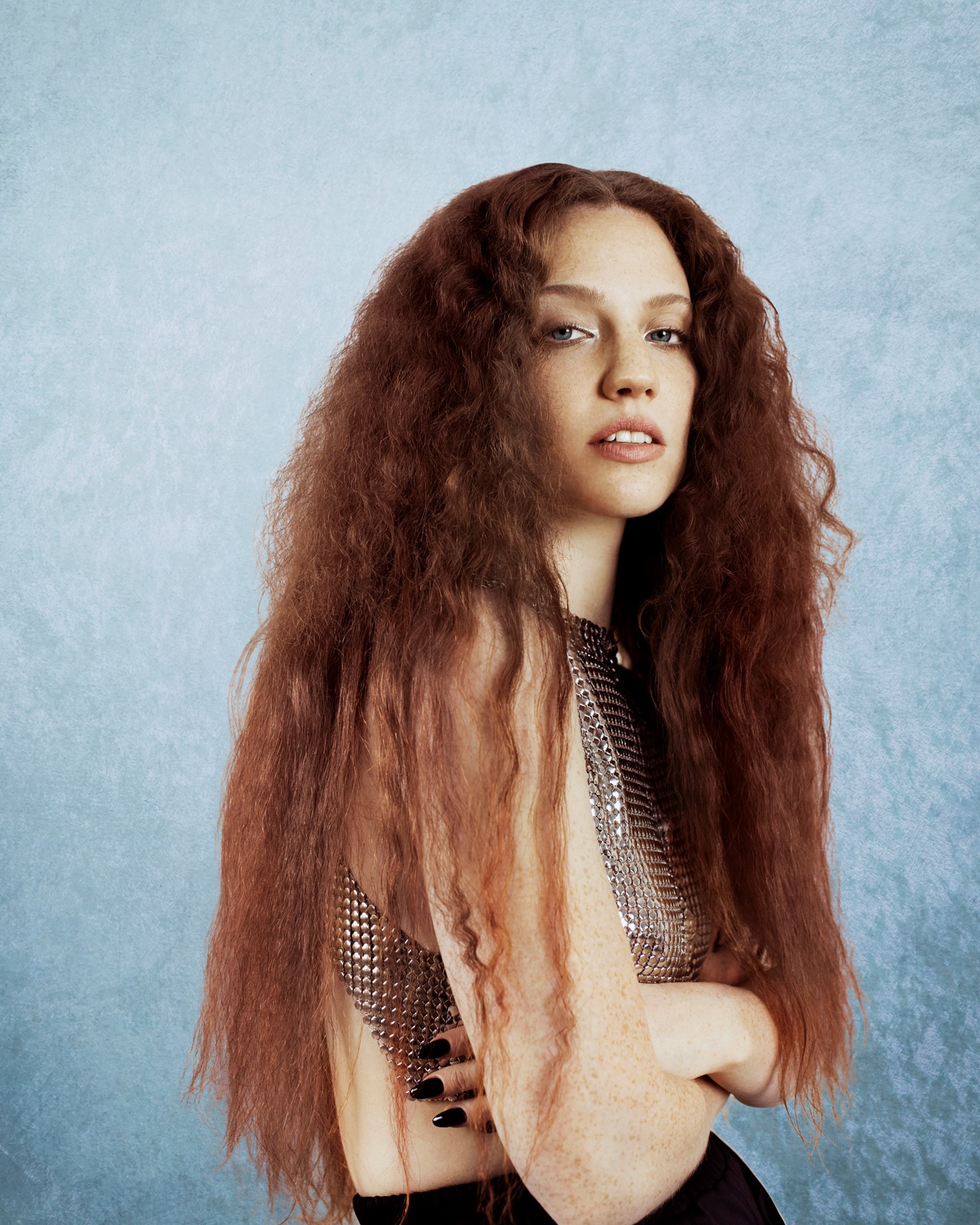 If I had to sum up a theme for this next album I've been working on, it would be a journey of self-acceptance.
Perhaps one of the most triumphant moments of her career so far was back in 2015, when both Glynne and dance band Clean Bandit won a Grammy for Best Dance Recording with "Rather Be" – the song that put ultimately put Jess Glynne on the map both nationally and internationally. Before this, deep house producer Route 94 approached Glynne about rewriting and providing vocals for a song of his called "My Love". The song was released on DJ Annie Mac's compilation album 'Annie Mac Presents' in October 2013. Clean Bandit heard "My Love" and then approached Glynne to feature on their song "Rather Be".
After her Grammy success, it was later in the year of 2015 that she released her debut studio album, "I Cry When I Laugh" which was recorded over a span of three years and featured UK top-ten singles "Right Here" and "Real Love", as well as the UK number-one singles "Hold My Hand" and "Don't Be So Hard on Yourself".
In all of Jess Glynne's music, whilst her songs dive into incredibly emotional territory – we are always left with a sense of optimism from her as we rise back to the surface. She explained to me that this goes back to her Dad's influence on her as a child. "Growing up, my dad was a massive influence on being positive. He lives by 'You get out of life what you put in'. So, I feel like I live by a similar rule and I most definitely put that in my music. When something's not going so well, I always feel like it can only get better."
After listening to her latest single "I'll Be There" – a gospel-flicked, soulfully uplifting track – I began comparing it to songs from her first album. "I'll Be There" deals with the idea of friendship and holding out a hand to someone in support. It was after playing this a few times that I realised that Jess Glynne had gone from talking about needing a friend and support in "Hold My Hand" (2015) to now offering the same to someone else. I brought up this comparison to her, to which she replied "I guess they do a bit. I love listening to music that says something or gives me something and I feel like when I write it's always about personal journeys or emotions." With her mention of a "personal journey" – I was intrigued to know where she was in that journey compared to the last album – "If I had to sum up a theme for this next album I've been working on, it would be a journey of self-acceptance."
Like the first album, her work on the record has spanned a few years – "It started in April 2016 in America, while I was on the road." I asked her about how she goes about writing a song and whether she has a particular process that works for her. "I often start with chords; finding the most exciting chords always gets me going. It's really hard to define as it's always different depending where I am, who I'm with, how I'm feeling and what I want to achieve from a song."
The master collaborator – Glynne has been able to mold, develop and push the styles of her collaborators in her work as a featuring artist alongside the likes of – Emeli Sandé , Tinie Tempah, Clean Bandit, Rudimental and Macklemore. I was keen to ask her if we could be expecting more collaborations for her new work on the upcoming album. "Not as of yet, but I'll never say never" Glynne replied.
Whilst setting the trends in popular music, Jess Glynne has also been following and creating trends in fashion as well – wearing a range of designer clothes on red carpets, usually with some funky glasses. I asked her how important fashion was to her. "Fashion is pretty important because I feel it says a lot about you as a person. I like dressing up but I also love dressing down; I think it's important to have a good balance and be true to you in what you wear. It sounds silly but I never want to worry what people may think. As long as I'm comfortable and I love it that's what matters to me."
Stream/Buy the new single "I'll Be There" here
PHOTOGRAPHER: NADINE LJWERE
INTERVIEW: ADAM CROOKES