BRAEDEN DE LA GARZA is starring in Freeform's newest season of their popular series Cruel Summer.
We caught up with Braeden De La Garza to talk about his new role.
What can audiences expect from Cruel Summer?
BRAEDEN DE LA GARZA: Not to sound cliché, but expect the unexpected. There's more twists and turns in this show than any I've ever seen, much less been a part of! Filling out the rest of the story are heartfelt moments between characters, some fun comedy, and an awesome soundtrack.
What do you think is your character's ultimate goal?
I think Brent's ultimate goal is to just live carefree. Not in a "I want to leave it all behind and be free" kind of way, but in a "I want to live the most frictionless and easy life I can." sort of way. He just does what he's expected to do and tries to have fun along the way, and sometimes that can be at other people's expense (especially when he doesn't stop to think things through.)
Can you recall any funny moments from on-set filming?
So many. One of my favorite memories is a day where Sadie and I were shooting scenes pretty deep into the night, and we started making the dumbest TikToks we could think of in-between setups. I'm sure we annoyed the crew who were around us, but it made for great entertainment when we were tired and delirious. Sadly, I had to get a new phone and only a couple of them survived the transfer between phones, but the ones I still have are great, and she and I still laugh about them when we're together!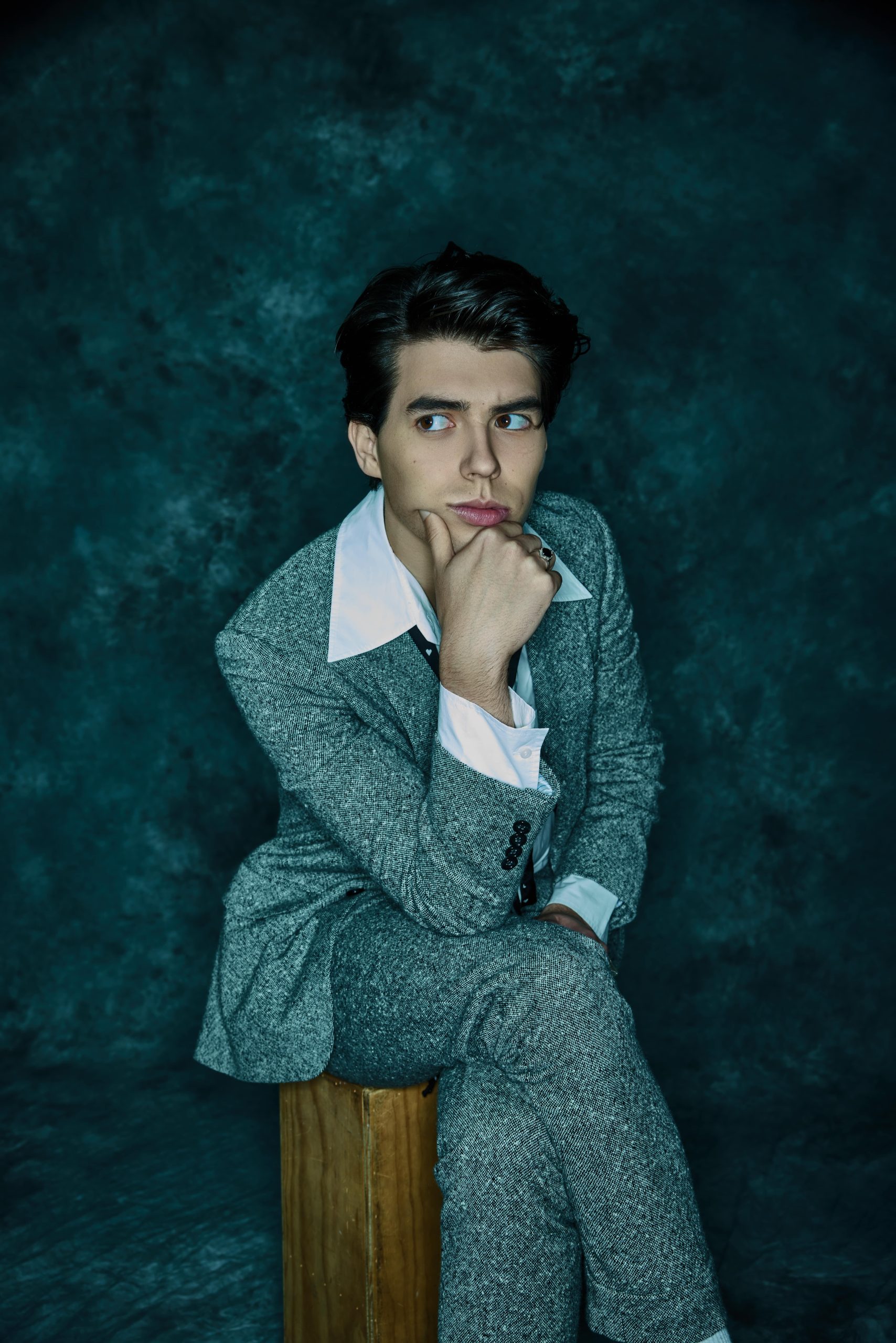 As an actor, what are you still trying to learn?
How to do the clover tongue roll thing. I don't know why but I feel like one day it will come in handy in a scene. Come back to this interview one day when you see me do it in a pivotal moment of a scene.
How can you tell when you're reading a great script?
The better a script is, the more I can visualize it in my head. Starting with the location, then each role, then the blocking, camera setups, and finally the score. If I start hearing music in my brain as I read, it's gotta be good.
When did you begin to see acting as a potential career avenue?
When I first saw somebody my age acting on television. If they could do it, I can do it. I was about seven, and I haven't looked back since.
How important is social media to you right now?
It's not. I post because it's good to stay connected, and I'm at a stage in my career where having a following and interacting with others is important. But in a perfect world I would be able to delete all my social media accounts and just scroll in anonymity.
What's the biggest realization you've had this past year?
The best thing you can do to improve every aspect of your life, is drink at least a half-gallon of water every day. Game changer.
Everyone seems to have an app idea at the moment, what's yours?
An app that reminds you every hour to drink at least a half-gallon of water every day.
What makes you feel nostalgic?
Sleeping under a ceiling fan. My childhood bedroom had one, but the bedroom in my place doesn't. Always makes me feel like I'm eight years old again.
PHOTOGRAPHY: STORM SANTOS