Freetrade Vs Trading 212 – which is better? If you're based in the UK and eager to venture into the world of investing, signing up for either of these platforms may seem like a logical step forward.
Rather than immediately searching for these platforms on the App Store, you can take advantage of their referral programs to gain free shares upon signing up.
As an existing user of Freetrade and Trading 212, if you use my referral links below, we will both receive a free share in a randomly selected company on each of these platforms.
Why are they doing this? Because Freetrade and Trading212 are desperate to grab the largest possible slice of the market – and will do anything to incentivize new users to sign up.
Link: https://magic.freetrade.io/join/adam/11433a96
Link: https://trading212.com/invite/FMA4cG0c
Over the past year, I've had the opportunity to give both platforms a try. These investing platforms have more in common than you might think.
It's time to settle the Freetrade Vs Trading 212 debate once and for all. After reading this article, you might decide to take both platforms for a spin.
The free share referral incentives are certainly attractive. Here's how it works…
I sign up for either Freetrade or Trading 212 and deposit funds in my account.
Then I pass around my referral links to encourage others to sign up to these platforms.
If a friend signs up and deposits funds in their account, we are both entitled to claim a free share (each) in a randomly selected stock.
In the case of Freetrade, these randomly selected stocks can be valued at up to £200.
Freetrade Vs Trading 212 – Referral Program Comparison
In this comparison, we will answer the following questions:
Which platform offers the largest sign incentive?
How can you claim your free share?
Are there any catches involved?
The two incentive programs are a little different – with Freetrade being slightly more generous with their incentive offering.
Freetrade Review – How To Claim A Free Share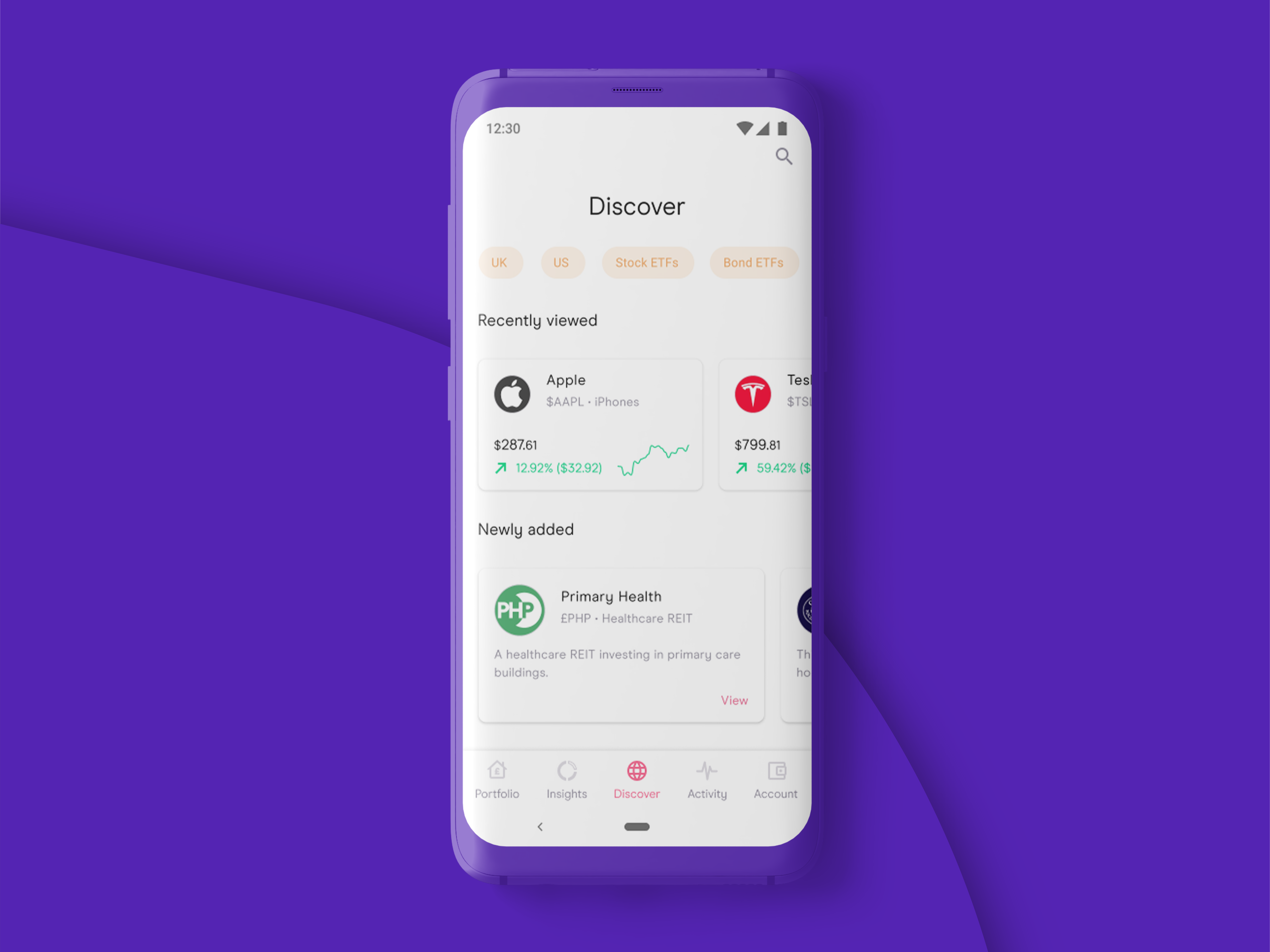 An FCA-regulated investing platform, Freetrade available for use in the United Kingdom. The platform launched in 2018.
Claim Your Free Share: £3 – £200 In Value
The share you'll get will be randomly selected from a list of around 90 UK/US companies, ETFs (Exchange Traded Funds) and Trusts. It's all based on a lottery system and the more expensive the share, the rarer it will be.
You will get a free share that's been randomly selected from a list of more than 90 UK and US companies and ETFs (Exchange Trade Funds).
This is a lottery-style system. The more expensive the free share is, the rarer it will be.
When you claim your free share, only a lucky few will receive a share valued near £200.
The rest are more likely to receive cheaper shares.
Ultimately, it's a lucky dip!
Once you receive your free share, you can sell it instantly if you choose to.
For instance, if you receive a share in a company that you don't like – you can sell this and turn it into cash.
Trading 212 Review – How To Claim A Free Share
While Freetrade offers an attractive sign-up incentive offer, these aren't the only guys in town.
Trading 212 is another popular FCA-regulated investment application in the United Kingdom.
Even though Trading 212 has been around for quite a while, the platform only launched its free share initiative in 2017.
Claim Your Free Share: Up To £100 In Value
Like Freetrade, the free share you receive with Trading 212 will be randomly selected – like a lucky dip.
However, the monetary reward offered by Trading 212 is not as large as Freetrade.
With this in mind, if you're interested in securing a free share, you may receive a larger share with Freetrade.
While Trading 212 offers a free share of up to £100 in value, Freetrade provides you with a free share of up to £200 in value.
Is Freetrade safe?
Freetrade is regulated by the UK's Financial Conduct Authority (FCA).
Are you concerned about the safety of your money inside Freetrade?
The company writes extensively on why they believe your money is protected inside the platform.
While there is plenty of information to read about this, you should do your own due diligence.
You should also consider speaking with a qualified financial professional about your situation.
Is Freetrade safe? This is a reasonable question for any potential user to ask.
Therefore, you must do your own research and consider whether Freetrade is a safe platform.
Are Freetrade reviews positive?
The vast majority of Freetrade reviews are positive.
This is a clear indication that user experiences are positive and people are enjoying using this platform.
While there are plenty of reviews online about different reading platforms, it's always important to do your own due diligence.
Ultimately, it all comes down to personal choice.
Trading 212 and Freetrade provide very similar offerings.
If you want to choose a platform based on the referral sign-up incentive, Freetrade is far more appealing.
To take advantage of this incentive, you can sign-up to Freetrade using this link:
https://magic.freetrade.io/join/adam/11433a96
Trading 212 Vs Freetrade – Conclusion
The Trading Vs Freetrade debate will likely evolve over time.
The free share codes are certainly attractive.
As the two trading platforms compete to gain a greater slice of the market, it's unlikely these incentives will be going away any time soon.
If you want to take advantage of these opportunities, you should use the referral links in this article.
By going straight to the App Store and downloading these applications, you will miss out on the free shares.
To get these free shares, you need to use someone's referral link.
We hope you've found this article useful and make good use of our referral links.
What is the best book on investing?
If you're constantly throwing random darts at stocks, you could simplify your investing with the Augury Investing Journal on Amazon.
This is perfect for those that are left feeling confused by price fluctuations in stocks.
Here's a summary of what's inside the Augury investing Journal:
A net-net checklist to identify stocks that are trading undervalue based on Ben Graham's strategy.
A GARP checklist that could help you to find home runs.
A short-selling checklist enabling you to capture alpha and give your portfolio downside protection.
A self-analysis section to reflect on your decision making.
Tyler DuPont from Augury Investing has recorded several YouTube videos outlining how to make use of the Augury Investing Journal.
DISCLAIMER: I am not a financial advisor and this is not a financial advice blog. All information is provided strictly for educational purposes. It does not take into account anybody's specific circumstances or situation. If you are making investment or other financial management decisions and require advice, please consult a suitably qualified licensed professional.