SHANE MARRIOTT is currently starring in The Porter on CBC and BET+.
Inspired by real events and set in the roar of the 1920s, The Porter follows the journeys of an ensemble of characters who hustle, dream, cross borders and pursue their ambitions in the fight for liberation – on and off the railways that crossed North America.
We caught up with Shane Marriott to talk about his new role.
AC: What can audiences expect from The Porter?
SHANE MARRIOTT – The viewers can expect a very good story, inspired and loosely based on true events in Canadian history. It's a period piece focused around the 1920s (Post WW1) shining a light on the brotherhood of sleeping car porters, their significance in Canadian history, the opportunities and doors they opened for immigrants in Canada that are not really talked about or taught in schools. Not to mention some drama, romance and cliff hangers that'll keep you on the edge of your seats. 
AC: How does your character fit into the story?
SHANE MARRIOTT – Sticks is a loyal enforcer and works for one of the leads Queenie (played by the lovely and talented Oluniké Adeliyi). They have their own business operation in Chicago and without spilling too much, not only does his loyalty lie with her he also stays true to the game.
AC: What do you think is your character's ultimate goal?
SHANE MARRIOTT – Sticks' ultimate goal would be to find the truth and to make sense of events that have occurred in his life so he can stay one step ahead. Yes, he holds his hierarchy within their operation and is loyal to Queenie but does he feel that it's being reciprocated.
AC: Can you recall any funny moments from on-set filming?
SHANE MARRIOTT – Geez, there were a ton of funny moments on set and between takes when things weren't so serious. I can't pinpoint one at the moment but the cast, production, and especially the crew all felt like family and we had an amazing time creating this project. This was by far the best experience I ever had on set, I was welcomed to learn from behind the camera (courtesy of our directors Charles Officer and R.T Thorne) and I got to watch amazing talent do what they do (Aml Ameen, Ronnie Rowe, and Oluniké Adeliyi just to name a few).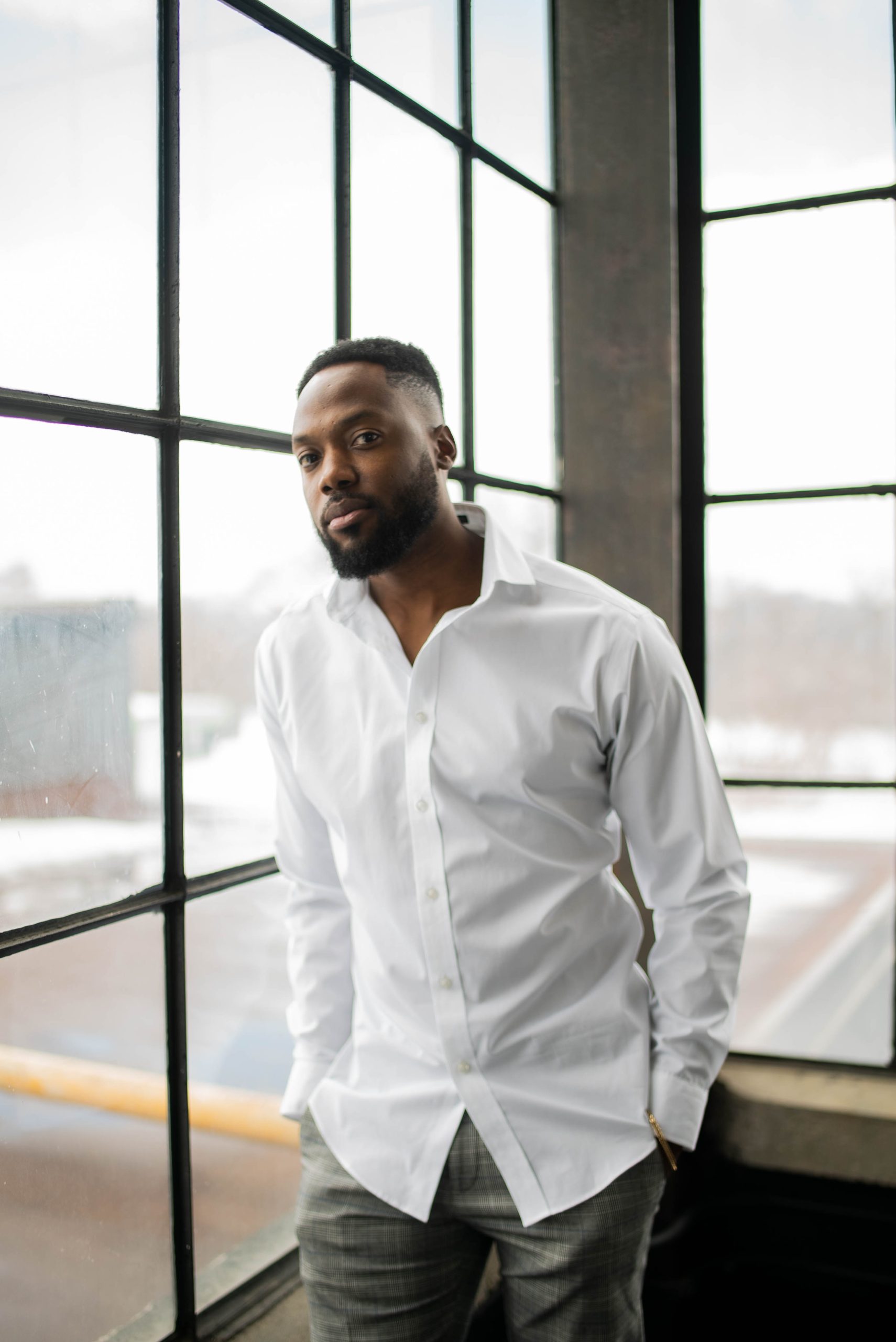 AC: As an actor, what are you still trying to learn?
SHANE MARRIOTT – There are a ton of things I'm still learning, tools that I am sharpening and I don't think that it will ever stop. That's the beauty of this profession, I personally feel like I will never master it but I will get better every day. One thing that comes to mind is keeping things personal. Yes, my job is to portray a small fraction of someone's life but we kind of all go through the same or similar experiences. Learning to trust that my experiences are not wrong as long as I am living truthfully in that moment. I strongly believe that I will always be reminding myself of this throughout my career as I keep working.
AC: How can you tell when you're reading a great script?
SHANE MARRIOTT – While reading scripts I tend to listen to how my body reacts to the words I'm reading off the page. Goosebumps have always been a good indication of a great or interesting script. Another would be if I immediately empathize with a character(s), the dialogue happening, and the message behind the story itself. The Porter was written lovely and I felt all of that from the beginning to the end, maybe because the story itself has never been told on Canadian television. The history behind Pullman porters, the unfair labor treatments, and what they fought for were all stories I never heard of or even taught to me in Canadian history. So seeing it on paper, mixed with the drama, and the cliffhanger scenes/episodes on top of being a part of it, this was a great read and even better one to watch on February 21st!
AC: When did you begin to see acting as a potential career avenue?
SHANE MARRIOTT – From high school I knew it was what I wanted to do, I just didn't know how to get my foot through the professional door and my parents (I love them) would tell me I needed a backup or something more reliable. So I did the university thing for them and it wasn't until I quit my chemist job 7 years ago when I was determined to believe in myself and chase a dream many didn't believe was possible. It was and still is scary at times but thank God for my work ethic, his blessings and the amazing people that continue to support or even say kind things. You never know the doubt someone could be carrying in their mind so just be kind.
AC: How important is social media to you right now?
SHANE MARRIOTT – It's not that important to me, it's not reality but I do understand how the game is played. My acting coaches and friends are the ones that have pushed me to open up more online describing it as 'branding' and I've listened to them throughout the years. I can see both the advantages and disadvantages of it but as long as you control your time and content you digest it can be a powerful tool.
AC: What's the biggest realization you've had this past year?
SHANE MARRIOTT – A couple of things I realized and constantly reminded myself of this year were patience, what's for you won't pass you and the power of recuperating after wrapping up a project. Everything will come to you as long as you put in the work, trust me the results will show, at the same time if a role is suited for you it will be yours. Recouping and taking a few days to yourself is also needed here and there, you shouldn't feel bad about it.
AC: Everyone seems to have an app idea at the moment, what's yours?
SHANE MARRIOTT – I would invent an app for the barbershops. An app that will update everybody's cutting time, with push notification when the chair is open for a client, eliminating wait times.
AC: What makes you feel nostalgic?
SHANE MARRIOTT – Music is one where I'll get a sense of nostalgia when I listen to certain songs that would bring me back to a certain time in my life or events that happened. Wiz Khalifa's album O.N.I.F.C reminds me of my first trip to Los Angeles with my friends which gave me a sense of freedom, motivated me, and pushed me to pursue my career. Future's album 56 nights, came out during my transition from chemist to actor and the list goes on. The same would apply to old movies and even places like Jamaica where I've had the best experiences during our family reunions and homegoing services.
INTERVIEW: ADAM CROOKES