SAMORA SMALLWOOD is currently starring in The Kings of Napa on the OWN Network.
We caught up with Samora Smallwood to talk about her new role.
AC: What can audiences expect from The Kings of Napa?
SAMORA SMALLWOOD – The Kings of Napa is full of family drama, laughs, back-stabbing, romance, secrets, incredible fashion, excellent writing and charismatic performances.
AC: How does your character fit into the story?
SAMORA SMALLWOOD – I play Maddi Brewer. Doctor Maddi Brewer, she would say. Maddi is besties with the head of the King family, August (played by Ebonée Noel) and cousin to the King family Bridgette Pierce (played by Yaani King-Mondschein). Maddi is the kind of friend who always keeps it real, holds you accountable, and brings joy and laughter everywhere she goes.
AC: What do you think is your character's ultimate goal?
SAMORA SMALLWOOD – For herself, Maddi's ultimate goal is to find a man who is her equal. She craves real love. As a doctor with her own practice, Maddi is very independent. She doesn't suffer fools either, and as such has had trouble finding lasting romance.
AC: Can you recall any funny moments from on-set filming?
SAMORA SMALLWOOD – Many! In episode three, my character Maddi, can't help but flirt with August's ex which was really fun! The actor who plays the ex, Kelvin, is Curtis Hamilton of HBO's Insecure, and making him blush was a divine pleasure. We were all giggling that day.
AC: As an actor, what are you still trying to learn?
SAMORA SMALLWOOD – To have grace with myself. To not be so hard on myself, to show up for myself how I show up for my friends. With compassion, empathy, and kindness. It's a tough industry and especially if you have any past trauma, it's even more important to take care of your mental health. Life in general right now, for us all as a global community, demands introspection, self-care, and healing. True self-love and confidence comes from doing the work to understand that external validation will never be as meaningful as the validation you give yourself.
AC: How can you tell when you're reading a great script?
SAMORA SMALLWOOD – When I'm laughing or taking notes. When it doesn't feel like work.
AC: When did you begin to see acting as a potential career avenue?
SAMORA SMALLWOOD – I was always putting on skits, accents, and plays for my family and the neighbor's kids, but I realized I could actually pursue it professionally when I was applying to universities. I had planned to study medicine, but as I was flipping through the courses I saw the fine arts program and a little voice just said "go for it" and I did. I am so grateful I had the guts to be honest about my dreams!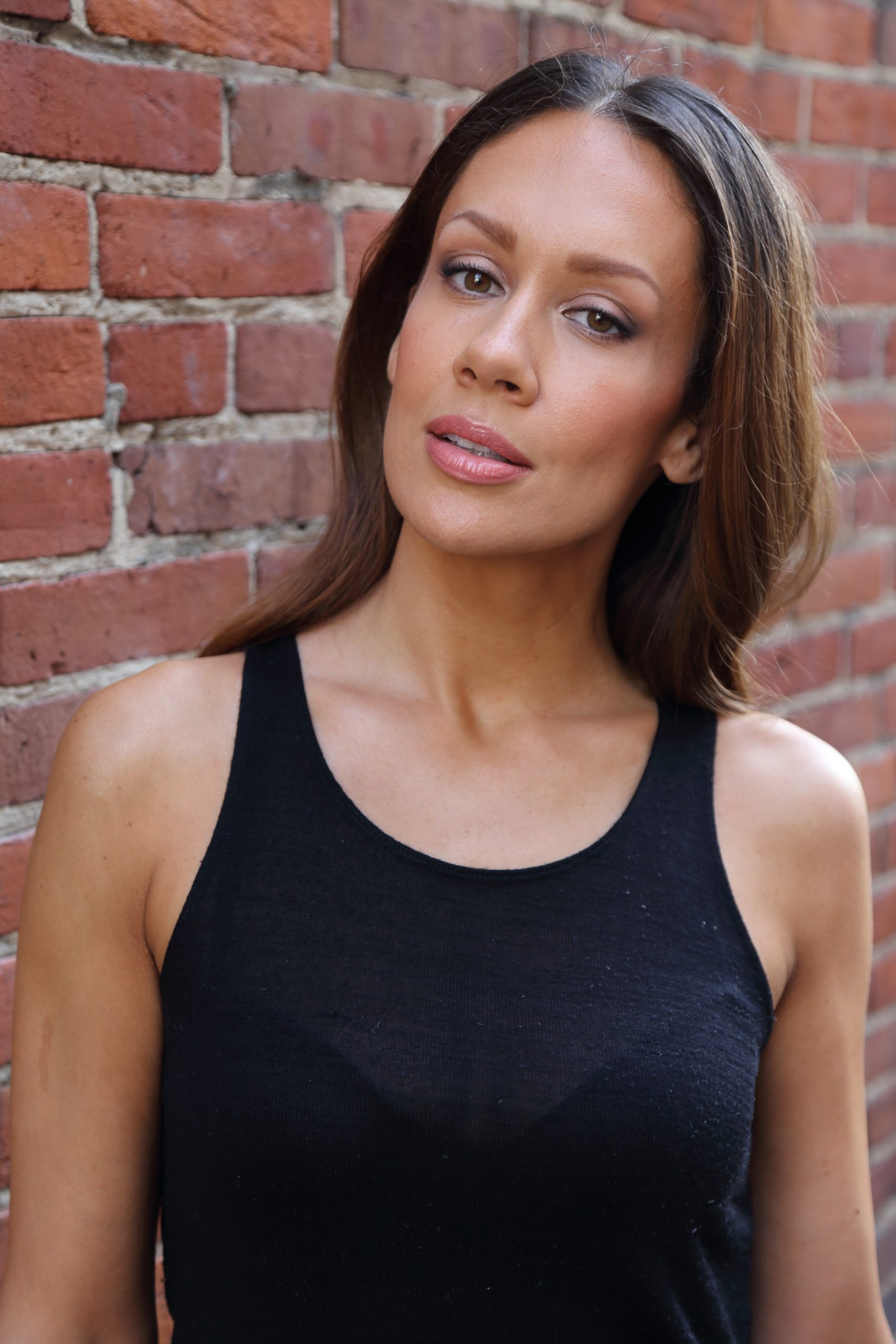 AC: How important is social media to you right now?
SAMORA SMALLWOOD – Social media can be an amazing way to connect. That's my favorite way to use it. I like to connect with people by supporting the ways they inspire me, sharing my ideas, and using my voice to make good change. Part of my purpose here is to spread light and I use social media to do that. I like to follow people who inspire me as well, so that reciprocal energy feels meaningful.
I also think it can be great in the entertainment industry to see what people are up to and what they believe in, beyond their work. I also own an acting studio "The Actors Work Studio" and social media is a great marketing tool for any entrepreneur looking to reach a larger audience with their message.
AC: What's the biggest realization you've had this past year?
SAMORA SMALLWOOD – That I am worthy of my boldest, wildest dreams.
AC: Everyone seems to have an app idea at the moment, what's yours?
SAMORA SMALLWOOD – If I did have an idea for an amazing app it would be silly of me to blab wouldn't it?
AC: What makes you feel nostalgic?
SAMORA SMALLWOOD – Memories of time spent with my Nanny and Poppy when I was growing up. My Nan has passed on, and I think about her every day. She shared an unconditional love with me that has made me the woman I am today.
AC: Aside from your upcoming projects, what are you excited about for the future?
SAMORA SMALLWOOD – I am excited to continue to step into my power, to expand my vision for empowering women and BIPOC stories, and to spend time actually relaxing with family somewhere warm!
PHOTOGRAPHY: ROBERT OBUMSELU
INTERVIEW: ADAM CROOKES