NIDHI GHILDAYAL is recurring in the upcoming television series Greenleaf on OWN.
AC: What can audiences expect from Greenleaf?
NIDHI GHILDAYAL – Beautiful cinematography, commanding female leads, and family drama.
AC: Can you give us any teasers about what is in store for your character?
NIDHI GHILDAYAL – Well, the Greenleaf family leads a megachurch and Grace Greenleaf – played by Merle Dandridge – comes home after years away at the start of the show. Last season, she was reunited with a son she gave birth to and had not seen in a long time. I shouldn't say much more, but I am a peripheral part of their storyline.
AC: Can you recall any funny moments from on-set filming?
NIDHI GHILDAYAL – I just remember, in general, a lot of laughs behind the scenes. It's clear that the cast and crew have a great rapport, and I was happy to get to work in such a great, warm environment.
AC: How can you tell when you're reading a great script?
NIDHI GHILDAYAL – When I blink and I'm on the last page! I feel like a great gauge for me is when I am bummed when it ends or it feels like a quick read. It's like while growing up, when I would turn the last page of any Harry Potter book and be sad – no matter how long they were, they always felt too short because reading each of them was such a joy.
AC: As an actor, what are you still trying to learn?
NIDHI GHILDAYAL – I started acting relatively late in life, and I can't imagine I will ever feel like I'm done learning. I'm always in awe of the veterans who have been doing this for 20, 30 years – and try to soak everything up when I'm lucky enough to cross paths with them.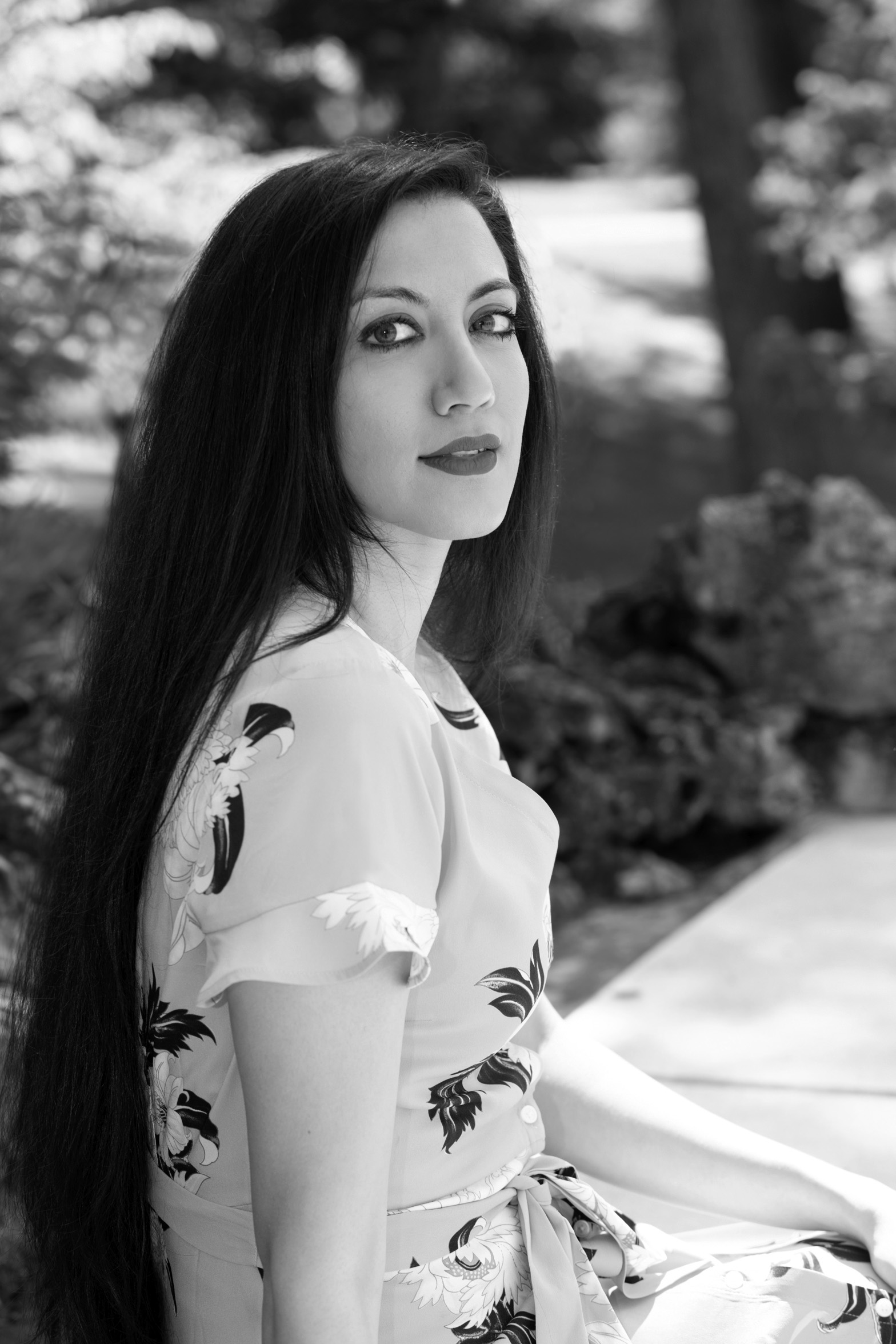 AC: When did you begin to see acting as a potential career avenue?
NIDHI GHILDAYAL – Not till recently. I knew I wanted to be a part of creating film and television in some capacity, but initially thought I might work in other areas of the process – which I still want to do. And earlier, when I started doing commercials and that sort of thing in my hometown, I was quite busy with school, so it wasn't anything serious or planned out. It's only been a few years since I started seeing the field in a new light, as it applies to my life.
AC: How important is social media to you right now?
NIDHI GHILDAYAL – On a societal level, I'm curious as to how it is psychologically affecting our brains and stress levels and would like to learn more about this.
On a personal level, even just four or five years ago, I had weird feelings towards it. Today, I think there are great aspects to it, as long as it doesn't detract from living an active life and connecting with others in-person. People are starting entire businesses from their bedrooms, have the ability to find a community around almost any interest, and can stay in touch with their cousin's friend's sister that they met at a wedding across the globe years ago. Obviously, privacy and safety have to be redefined moving forward, but the connectivity and platforms it offers are really amazing, in moderation.
AC: What do you want the world to look like in 10 years?
NIDHI GHILDAYAL – My first thought is that my baby niece will be twelve years old, which is insane to think about! I think I wish for the same things everyone else wants – I hope she'll be living in a world where gender inequality is a thing of the past, cancer has a cure, and in an ideal future, the unrest the world is currently feeling is a distant memory.
AC: If you had the chance to put something on billboards worldwide next week, what would it be? Or what would it say?
NIDHI GHILDAYAL – A poem of hope, which barely anyone would see because hopefully, most people are inside! So maybe instead, a thank you note to all the essential workers out there still going to work – because they are awesome and none of us can ever thank them enough.
AC: In front of the camera. what is a fear you'd like to conquer?
NIDHI GHILDAYAL – For me, vulnerability is something that I need to work on both in everyday life, as well as in front of the camera. And both inform each other, for sure.
AC: Aside from your upcoming projects, is there one thing you're particularly excited about for the future?
NIDHI GHILDAYAL – Yes! I do research in public health and am starting some further study in Epidemiology this year, which I'm very excited about. I am really looking forward to meeting new people in the space, and hope I can do something that helps the health of the world's population during my lifetime.
PHOTOGRAPHY: LAKELIGHT PHOTOGRAPHY
INTERVIEW: ADAM CROOKES