MAXIM BALDRY is currently starring in BBC's YEARS AND YEARS, alongside Emma Thompson, Rory Kinnear and Russell Tovey. The six-part drama – from the mind of Russell T Davies – explores how technology and political unrest impacts the Lyons family, as time jumps forward fifteen years into the future, telling the story of a future Britain all the way up to 2034.
Maxim Baldry portrays Victor, an Eastern European refugee, who has fled to Britain after a Russian invasion on Ukraine. Victor soon becomes entangled with the Lyons family as their worlds collide.

AC: It must have been quite refreshing to get to portray a character across fifteen years of their life. Were there any challenges that came with it?

MAXIM BALDRY: At the end of the show my character is meant to be in his early forties, if you can believe that! Our make-up team decided to try out some silicone to get some deep wrinkles on my forehead and cheeks but I literally had the worst allergic reaction to it and my whole face was swollen and red for the next two days. So the next day they gave my character bleach blonde highlights and a fake tan. There's gonna be a pill in the future that stops ageing!

Did you do research into refugees in preparation for the role?

I did a lot of research before I started shooting. Something I came across that really stuck with me was a harrowing film by Ai Wei Wei called Human Flow about the current global refugee crisis.

What was the most surprising thing you learned from the research?

More than sixty-five million people around the world have been forced to leave their homes and countries because of famine, climate change and war. It's the biggest displacement of people since World War Two.

In the show, your character is in a relationship with Russell Tovey's character. How would you describe the dynamic between the two characters?

The two meet in a makeshift container estate in the north of England and immediately hit it off. It's one of those connections that's instant. They go on a crazy adventure together and encounter a lot of obstacles, none of which can break them apart!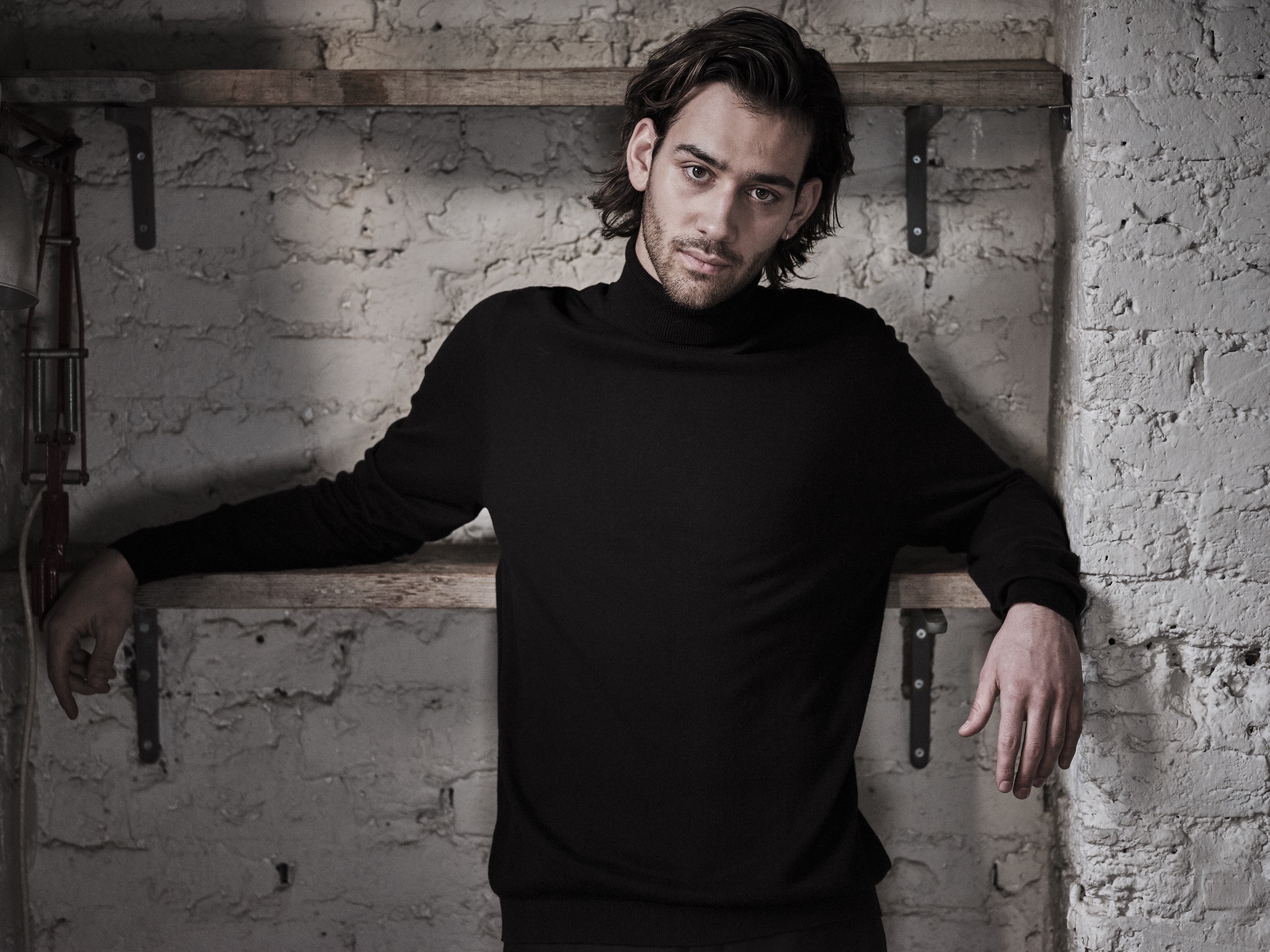 Do you see the drama as a political commentary?

It's definitely a commentary on world politics but it's also an exploration of where we are heading as a society. It's so great to be a part of a show that's current and challenging twenty-first century narratives.

In the closing moments of the opening episode, there's a real sense of impending doom. What can we expect from the show in the coming weeks?

Expect the unexpected. The Lyons family has the capacity to alter the landscape of British society. But it's not all about chaos and terror, it's also a story about human contact. And it's really funny.

Can you recall any funny moments from on-set filming?

Russell and I would sing Believe by Cher on set a lot. If you ever want to hear it, hit us up!

Aside from Years And Years, where else will we see you in the near future?

I just finished a project I was working on for a whole year. It's an experimental musical short film about a disillusioned young man who alters his identity and joins a cult community led by a charismatic older man. I am also about to start shooting on another TV series.
Years and Years starts on Tuesday 14th May on BBC One at 9pm

PHOTOGRAPHY: ERIC FRIDEEN
INTERVIEW: ADAM CROOKES
STYLIST: DAVID HAWKINS
GROOMING: CHARLEY McEWEN