LIBERTY HOBBS is perhaps best known for her role as medical intern Candace Warner in Shonda Rhimes's Grey's Anatomy for ABC.
Liberty can now be seen as the lead in Kay Mellor's The Syndicate for BBC opposite Neil Morrisey and Joe Sugg.
We caught up with Liberty Hobbs to talk about her new role.
AC: What can audiences expect from The Syndicate?
LIBERTY HOBBS – I would say it's a great twist on a classic Kay Mellor dramedy. It's a fun cat and mouse game that involves a missing lottery ticket and an unexpected holiday to the French Riviera. Oh…and it's got loads of dogs.
AC: How does your character fit into the story?
LIBERTY HOBBS – I play Gemma who is a 22-year old dog kennel worker and is a member of the syndicate that believe they have won the lottery. She goes on a journey with the rest of her friends to try and prove that the lottery ticket is indeed theirs but at the same time, she is also struggling with some family drama that her friends are unaware of.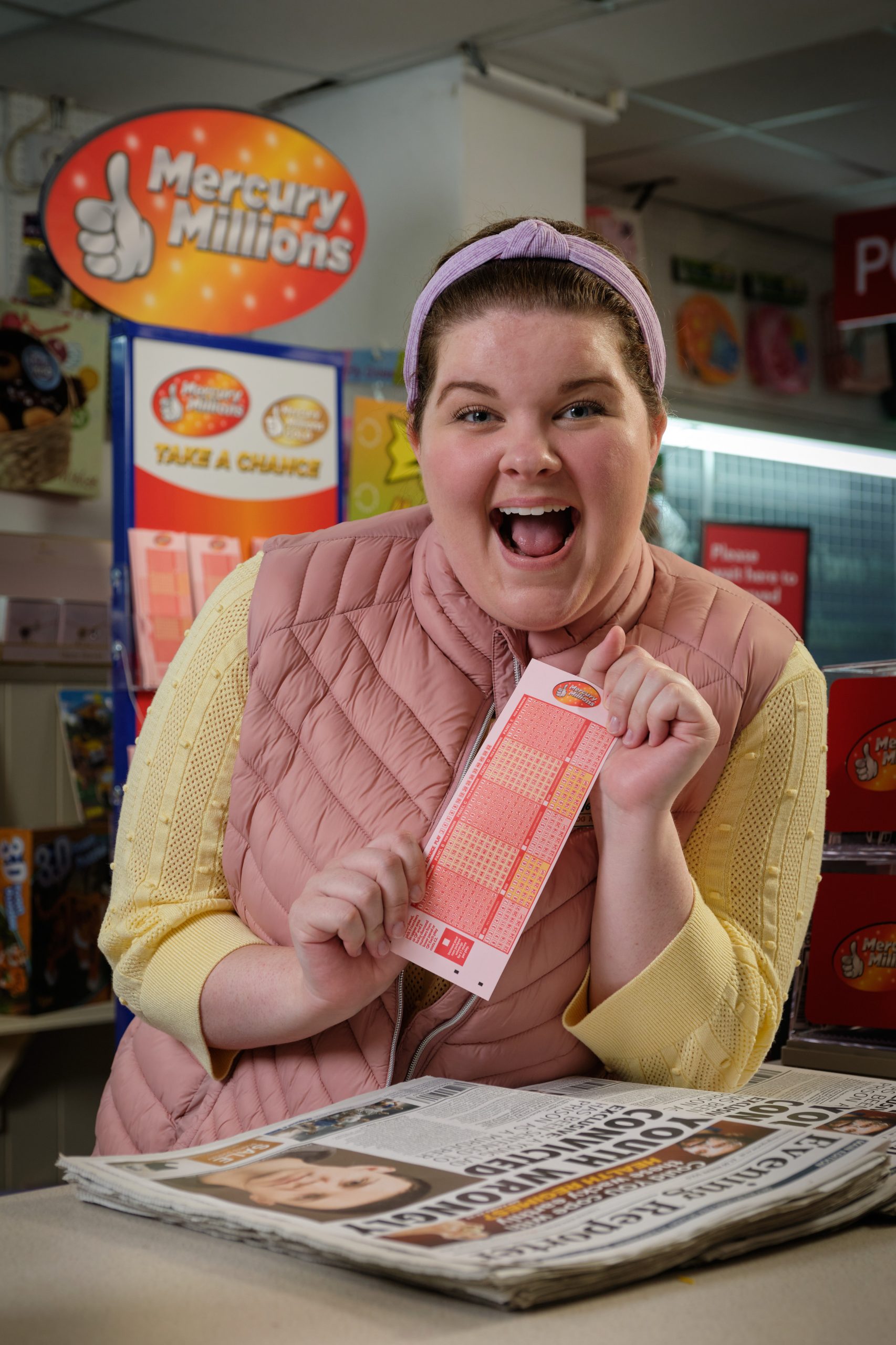 AC: What do you think is your character's ultimate goal?
LIBERTY HOBBS – I don't want to give away any spoilers, so I'll just say…to release the anger from her childhood and make sure her grandma is okay.
AC: Can you recall any funny moments from on-set filming?
LIBERTY HOBBS – So many! We were constantly laughing on set which is what made this job so memorable. There was one scene with Mark Benton where he kept taking his glasses off and then putting them back on during a serious scene and it was so comical to watch that we all burst out laughing during the take.
AC: What was it like working with Kay Mellor?
LIBERTY HOBBS – She's brilliant, truly! I loved every minute of it. I learned so much from her, both in front and behind the camera and I am so grateful to her for giving me this opportunity. She's a boss.
AC: As an actor, what are you still trying to learn?
LIBERTY HOBBS – That is a loaded question because…so many things. I am learning all the time. I learn new things with every job I do and I love that about this career because I am constantly learning about the industry and about the craft with everything I do.
AC: How can you tell when you're reading a great script?
LIBERTY HOBBS – It's just a feeling that I get. I always get really excited about some sort of personal connection I have to either the character or the storyline which is what happened with this script. It's one of those things where if you know, you know.
AC: When did you begin to see acting as a potential career avenue?
LIBERTY HOBBS – I always say I came out of the womb wanting to be an actor. There was never an aha moment for me where I said "Oh, this is what I am going to do as a career", it's just something I have always known that I would do.
AC: How important is social media to you right now?
LIBERTY HOBBS – This is a great question because it's something I am actually trying to get better at making less important in my life right now. Social media was never really that big of a deal to me and then when it started being a factor in audition rooms and to casting directors, I started to worry more about it. So now I am trying to remember that my talent and charisma is what gets me the job and not the amount of followers I have on social media and if that matters to someone then it's not the job for me.
AC: What's the biggest realisation you've had this past year?
LIBERTY HOBBS – Family is the most important thing. You have nothing if you don't have the most important people in your life there with you.
AC: What makes you feel nostalgic?
LIBERTY HOBBS – I recently found a book that belonged to my grandma and the cover is all taped up and the title is handwritten because it has been torn off, the pages are coffee stained and yellowed. Inside she wrote her address and the date, 1942. It just makes me remember her love and passion for performing and how she wasn't able to follow that path and so in a way, now I am doing it for her.
AC: Aside from your upcoming projects, what are you excited about for the future?
LIBERTY HOBBS – I think just getting back to some sort of normality, going out at the weekends and not worrying about how far away I am standing from people in a restaurant and hearing the liveliness coming from the streets at night because people are out having a good time again. I'm just looking forward to when we can all get back to full socialization safely.
PHOTOGRAPHY: JOSEPH SINCLAIR
HAIR & MAKEUP: NADIA ALTINBAS
STYLIST: ELLA GASKELL
INTERVIEW: ADAM CROOKES