LAUREN LYLE has taken on the title role in Karen Pirie on ITV.
The ITV drama, set in Scotland, comes from the producers of Line of Duty and Bodyguard.
True to Val McDermid's iconic character, DS Karen Pirie is a young and fearless Scottish investigator with a quick mouth and tenacious desire for the truth. 
AC: What can audiences expect from Karen Pirie?
LAUREN LYLE – Karen Pirie is a brand-new fresh take on crime dramas. It's funny, relevant and terrifying. We have a young fearless detective right at the beginning of her career thrust upon with an incredibly important and personal case of another young woman that has been murdered in the very cool era of the 90s. Karen takes justice very seriously and we see her journey through the lens of an underestimated young person forced to navigate the traditional, conservative police in a way she'd rather not. If she was allowed to do things her way I'm sure things would be done a lot more smoothly. And with more style.
AC: What do you think is your character's ultimate goal?
LAUREN LYLE – In this case, to do the right thing by whatever means necessary. Karen is naturally a very good detective, and it really irks a number of her colleagues and peers who must work harder to be as good. She processes the world differently to them and therefore responds with action and truth. Many of the people around her are much more rulebound which as an actor was very fun to play with and tease.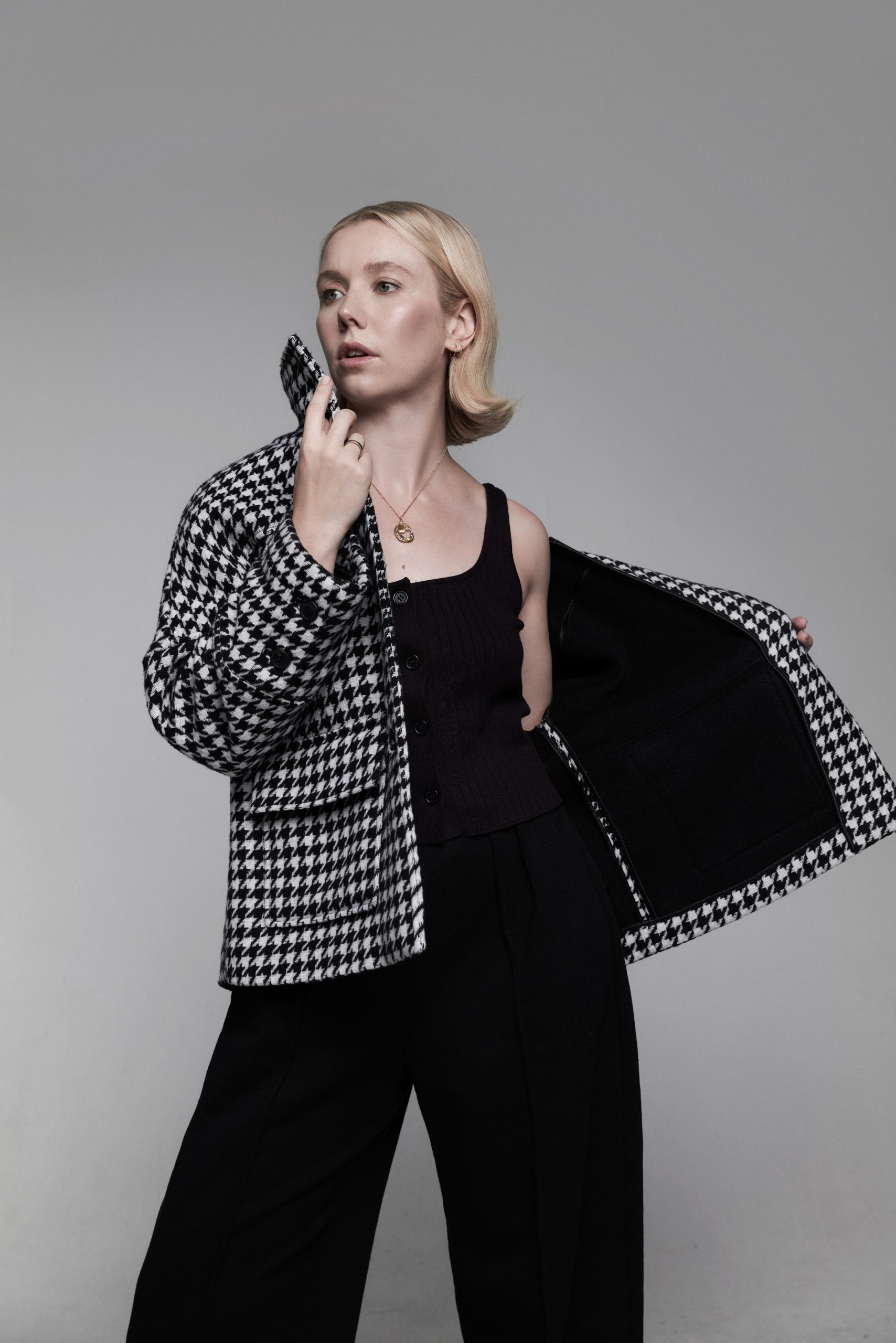 AC: Can you recall any funny moments from on-set filming?
LAUREN LYLE – Having to get smooth at both handcuffing, arresting and badge flipping. The amount of times I'd have to look cool handcuffing someone without breaking eye contact and would instead break down laughing at how difficult it was. One time another actor just stared right back at me and handcuffed themselves out of shot to save us. Chris Jenks and I took ourselves away the first time we were handed our badges to practice flipping them, so we looked as cool as possible. One I'll never forget is when I first put on a costume, production said Karen looked too cool. I told them we would do some videos of me marching around the production office as Karen would to show them how much it worked. A note came back right away saying "Great, yes it works, not cool at all".
AC: Were you familiar with Val McDermid's books before taking on the role?
LAUREN LYLE – No, but as soon as I started auditioning for the part, I read the book and researched a lot of Val's stories. It's a brilliant backbone to have for Emer Kenny's fresh adaptation. It was great to know I had Val's blessing and was her choice for KP when it's such a beloved character. It meant Emer and I could go in with our own creative control to put a new spin on things.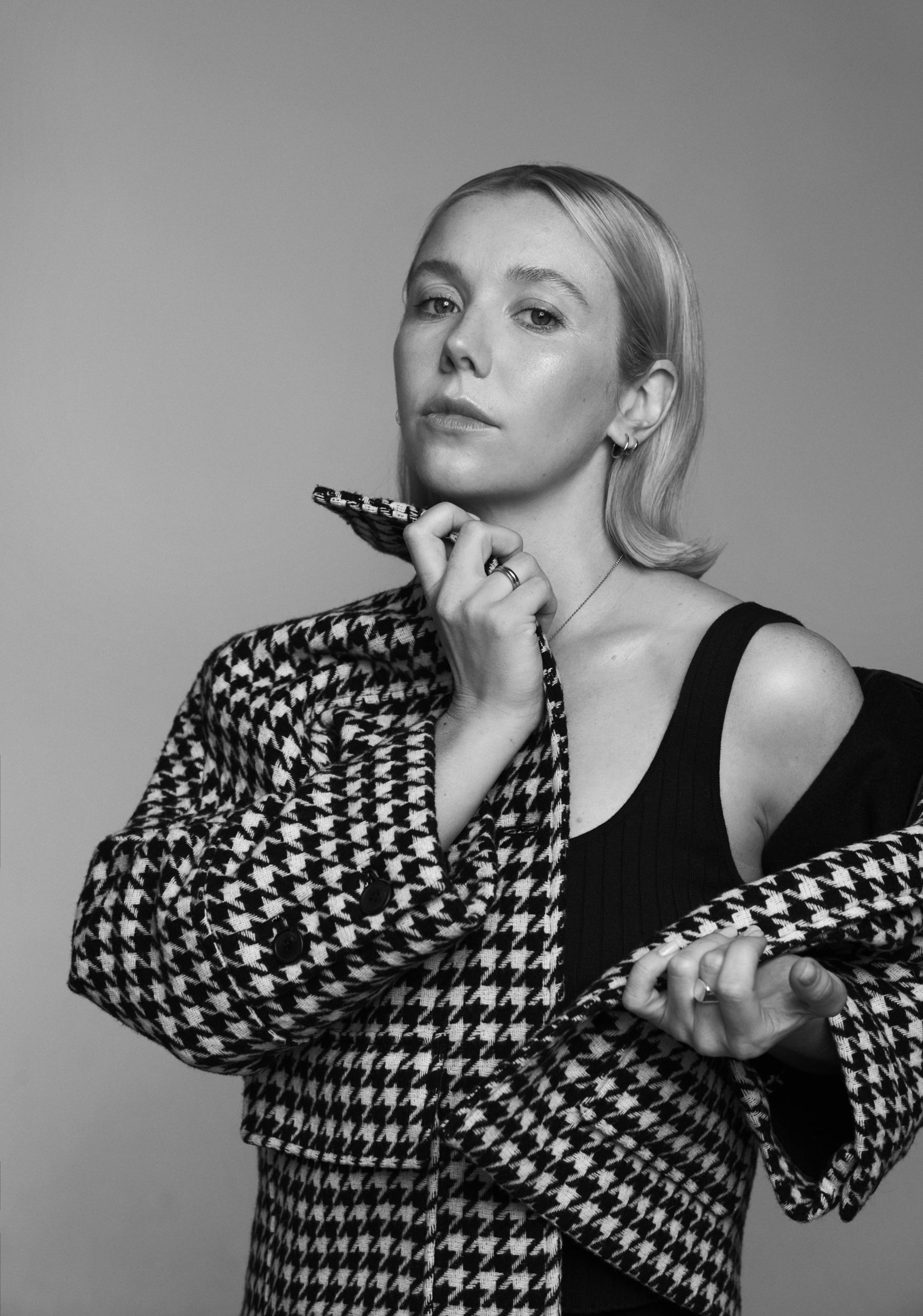 AC: As an actor, what are you still trying to learn?
LAUREN LYLE – I'm enjoying noticing how much more I know technically as I step onto each new job. It's exciting to be able to speak the same language as the crew and have a mutual respect on how to assist each other. I really relished learning about how much consideration goes into each piece of detailed writing and the story arc – Emer was very on board at bringing me into her writing process and we kept in constant dialogue around the script and where it was going and why.
AC: How can you tell when you're reading a great script?
LAUREN LYLE – I think it all comes down to clear flow and if I get an immediate visual in my imagination. I saw the world of KP right away through the humour and warmth of the main characters as well as their own personal conflicting drama's. It really lets you in. I always think the more specific and detailed a character or situation, the more we relate. Even very abstract scripts, when brilliant, will have their version of flow.
AC: When did you begin to see acting as a potential career avenue?
LAUREN LYLE – When leaving high school, I almost went to study fine art at art school in New Zealand. I also applied to do psychology and to drama schools. Instead of all that I up'd and moved to London to do theatre and began working in as much as I could, hustling and meeting people. It was very tough but once I got my first big job on the West End at The Old Vic doing The Crucible I knew it was worth giving it a shot. I'll never forget the call getting that job. A Wednesday just as summer was starting, standing in my tiny east London flat screaming with my housemate in front of me as I took the call. We couldn't believe it. That job was incredibly intense and like six months of drama school training in itself. The casting team advised I keep working so I kept moving from there.
AC: How important is social media to you right now?
LAUREN LYLE – This question comes up a lot at the moment. I guess it's very prevalent in all our lives. I try to keep mine quite work-focused as I get nervous about people having too much access to my personal life. It's a great way to connect but more and more I enjoy stepping away from it.
AC: What's the biggest realisation you've had this past year?
LAUREN LYLE – That, when possible, we all need to take breaks and enjoy ourselves more. I've spent a lot of my twenties taking my career very seriously which has perhaps been beneficial, but I've found how important it is to be able to switch off, go to the pub, have a holiday, see my mates. Everything feels so much lighter for it. I still work very hard but it's cool to be aware of trying to be a bit more balanced.
AC: What makes you feel nostalgic?
LAUREN LYLE – Swimming in swimming pools and the sea. I spent my childhood in water, and it was always the first place I wanted to be on holiday. I'm still a water baby and really miss the sea living in London. I'm also now getting to now tell my nieces and nephews the stories I was told as a child but with all the ridiculous voices of an actor.
Karen Pirie is on ITV, Sunday at 8pm. Watch the whole series on the ITV Hub.
PHOTOGRAPHER: JOSEPH SINCLAIR
MAKEUP: MARIA ASADI
HAIR: JOE PICKERING-TAYLOR
STYLING: EMILY TIGHE
INTERVIEW: ADAM CROOKES