LAURA DREYFUSS can currently be seen in the second season of Ryan Murphy comedy The Politican on Netflix.
The first season of the Netflix series left us with Payton (Ben Platt) challenging Dede Standish (Judith Light) for her seat in the New York Senate. As Payton's campaign manager, McAfee (Laura Dreyfuss) is willing to pull every trick in the book to get their candidate ahead.
Laura previously starred opposite Ben Platt on Broadway in Dear Evan Hansen. The Politician is Laura's second series with Ryan Murphy; the prolific producer has been a champion of Laura's work since her role on Glee.
During the COVID-19 pandemic, Laura Dreyfuss has been in South Africa with her friends. We caught up with Laura to talk about her recent adventures as well as get the latest scoop on all-things The Politician.
AC: What have you been up to in South Africa?

LAURA DREYFUSS – Mostly just staring at the horizon. I've been staying in a very small beach village on the Garden Route. There are probably only 5 families living here so it's been very chilled. I've been getting into running which is super new for me. I'm really thankful to be surrounded by such a beautiful landscape. It's been a great time to disconnect with distractions and reconnect with people.
AC: The second season of The Politician is now streaming on Netflix. This season, you shared some hilarious scenes with Bette Midler. Do you have a stand-out favorite scene from the new episodes?
LAURA DREYFUSS – I still laugh when I think about the spicy lube scene. The hardest job of my life was not laughing every time she said those words. Everyone was having so much fun on set that day because the material was so funny and she's the most hilarious woman.
AC: It's such an incredible cast. Did the comedic tone of the scripts make this a particularly fun shoot?
LAURA DREYFUSS – Absolutely. Everyone in the cast has such a gift with humor. Again, the hardest thing was keeping a straight face while watching someone do their thing. So many suppressed giggles and belly laughs.
AC: This isn't the first time that you've collaborated with Ryan Murphy. He seems to have this unique ability to tap into the cultural zeitgeist. Where do you think this comes from?
LAURA DREYFUSS – He's probably a witch. I think he just has a sixth sense and is able to notice things about the world around him. Ian Brennan and Brad Falchuk as well, they just see the weirdness of the world through a comedic lens.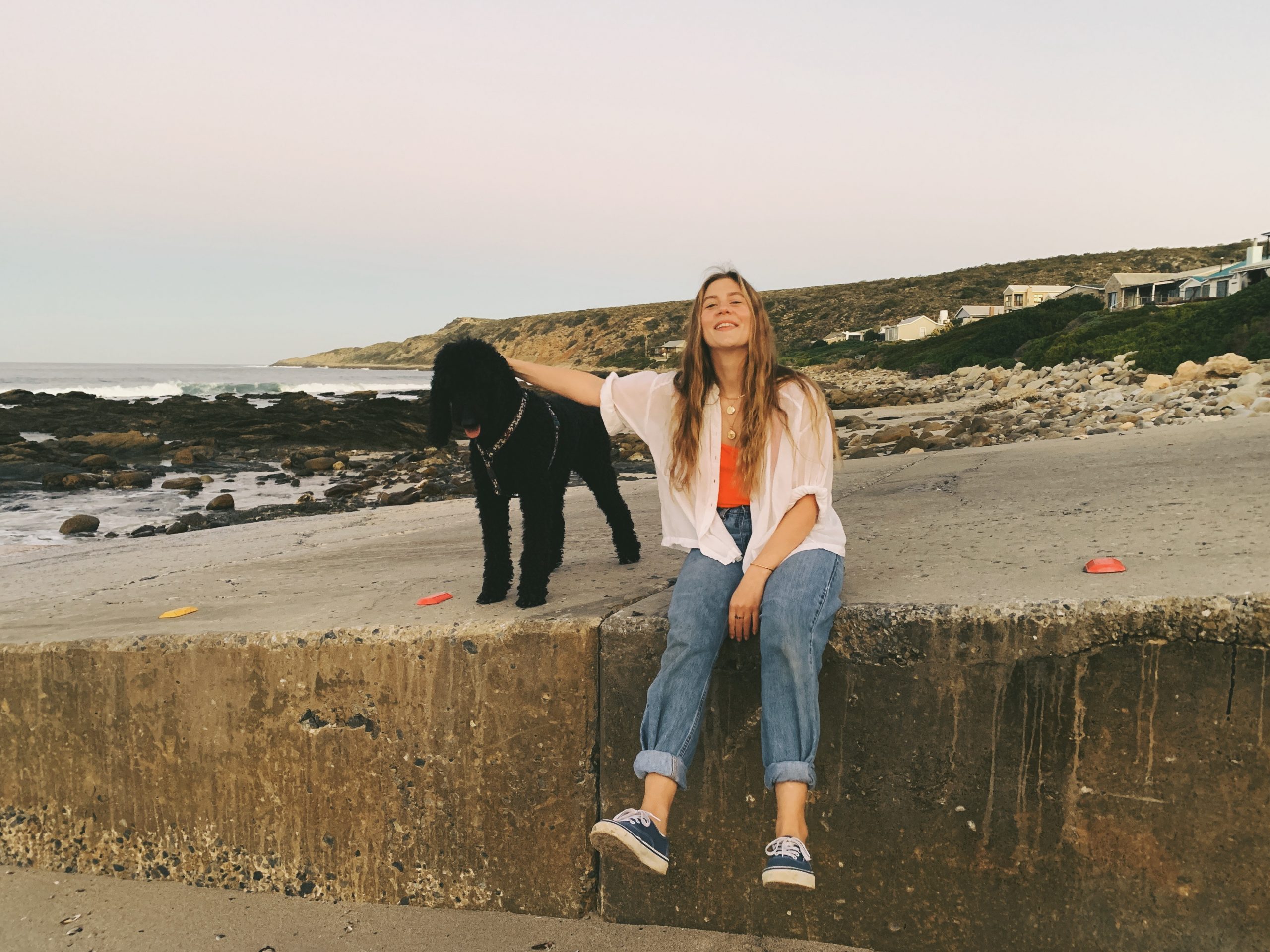 AC: We all know that Ryan Murphy often works with the same actors again and again. If you were given the opportunity to star in another one of his shows, which would it be?
LAURA DREYFUSS – It was such an amazing experience to create a new show with him, so I'd love to do that again. I just really admire his creativity so I would absolutely love to work on anything he's working on.
AC: What do you want the world to look like in 10 years?
LAURA DREYFUSS – I really want to see more empathy. I think we are at a point where information is abundant. I hope to see people taking in information and processing so we can understand one another better. I want to live in a world where not a single person is uncomfortable saying Black Lives Matter. I want to see people taking serious action toward climate change. It can be overwhelming to think about how much change needs to take place but I hope people can collectively work together to make it happen.
AC: How important is social media to you right now?
LAURA DREYFUSS – I'm still trying to understand it so that I can use it in the most positive way. It can be very powerful but I don't want to forget about making actual real-life changes. I try not to spend too much time on it because it makes me super anxious. I can definitely get in my head and experience the FOMO. In terms of activism, I think it's so important to share resources and information, but I also want to make sure I'm doing things like volunteering and getting involved indirectly helping my community.
PHOTOGRAPHY: COURTESY OF LAURA DREYFUSS
INTERVIEW: ADAM CROOKES