KEEYA KING currently stars in the Netflix limited series SELF MADE: Inspired by the life of Madam CJ Walker, alongside Octavia Spencer and Tiffany Haddish.
Keeya plays Peaches, a prominent New York jazz singer, free spirit and close friend of Tiffany's character. The four-part limited series is executive produced by Octavia Spencer and LeBron James and will begin streaming on Netflix on March 20th.
AC: What can audiences expect from Self Made?
KEEYA KING: An exciting and uplifting glimpse of the journey of the first self-made woman millionaire.
How does your character fit into the story?
My character, Peaches, is totally laid back and smooth – she gives you a taste of the jazzy queer world of Harlem in Self Made.
What was it like working alongside Tiffany Haddish?
It was a whole lot of fun working beside her, she's hilarious so it was super hard to be serious and finish a scene.
Can you recall any funny moments from on-set filming?
While sitting in the hair chair, I realized I forgot a hairnet that was needed to complete my look. I had to run all the way back to my trailer with my hair all over the place and looking extremely crazy. I turned to Tiffany and said, "I can't go outside looking like this".
Tiffany without missing a beat said, "Don't worry, I stay looking crazy, you'll get used to it". Definitely never dull moment working with her.
Prior to joining the cast, how familiar were you with the story of Madam CJ Walker?
I was somewhat familiar with Madam CJ Walker, I remember being shown her portrait when I was younger.
In your research, did you discover anything particularly surprising?
I found myself fascinated by Lelia Walker's opulent parties that highlighted the Harlem Queer community. Lelia was known for the safe space she created for writers, dancers, world-renowned intellectuals, and artists like Bessie Smith, Langston Hughes, Mable Hampton, and so many others. She was named "The Joy Goddess of the Harlem Renaissance".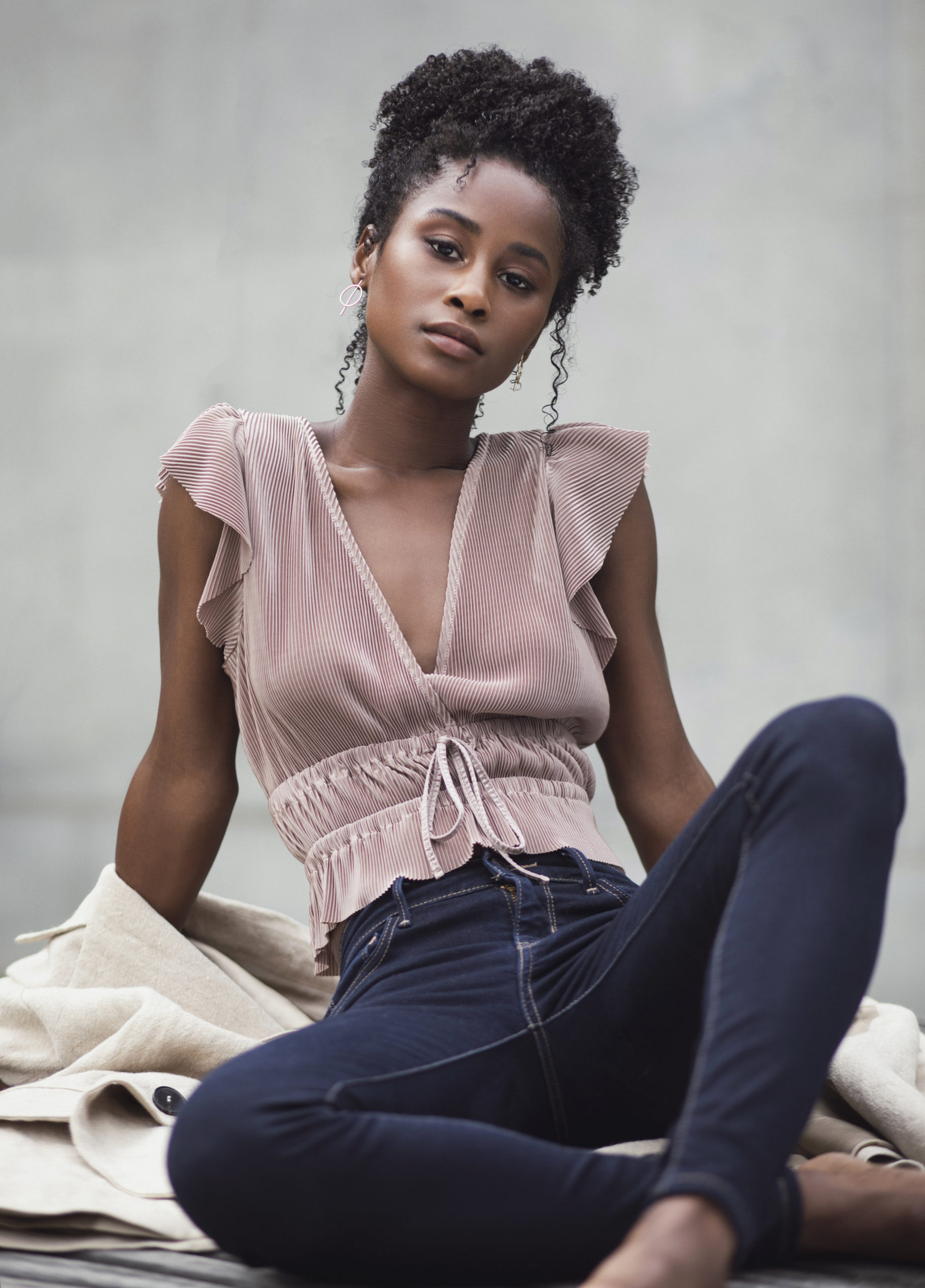 As an actor, what are you still trying to learn?
Constantly working on being in the present moment, not just as an actor but also in everyday life.
How can you tell when you're reading a great script?
When the dialogue and moments of silence flow together seamlessly while reading.
When did you begin to see acting as a potential career avenue?
In high school, I knew I wanted to use any medium as a form of storytelling.
What do you want the world to look like in 10 years?
Everyone working together to build a kinder global community.
If you had the chance to put something on billboards worldwide next week, what would it be? Or what would it say?
Kindness is the only way through.
How important is social media to you right now?
Due to the current state of the world, social media is an extremely important tool for me to connect with what is happening in my city and other countries, but it's also important for me to step away from time to time.
Everyone seems to have an app idea at the moment, what's yours?
I've been chatting with a friend of mine and we want to make an app that helps you match and create outfits in your wardrobe without having to try anything on.
Do you have a personal fear you'd like to conquer?
I'm currently working on conquering a wall flip. I'm almost there.
Aside from your upcoming projects, what are you excited about for the future?
I'm looking forward to just being in a living room with all my friends and belting some karaoke.
INTERVIEW: ADAM CROOKES