AC: First of all, lets talk about your first short film The Hungry Games. Where did your inspiration for the film come from?

JESSICA ELLERBY: It's an observational comedy so I was very much inspired by real life experiences and stories (shared or overheard).
What was the festival circuit like?
Daunting, initially! I actually put it off for months after completion because I completely bottled it – this thing that I'd sat alone at home thinking up was going to be seen by people, and that felt completely exposing.
But once I swallowed my pride and put myself out there, I've found festivals have been brilliant! It's been amazing attending screenings and seeing what stories people are telling, and how they're telling them. I've been very lucky actually that the film has been accepted into quite an eclectic cross section of festivals; from comedy to female led content to short film so I have seen a really diverse load of other work because of that.
You're also often sat in a room with the other film makers, and to be surrounded by a whole host of driven, creative and talented people is extremely inspiring.

How do you think audiences reacted to the short?​
I was really warmed by how much it resonated with people actually. And that people laughed! There's always this moment when you're sat at the screenings and there's a punch line and you think "oh god, please think this is funny!". At the festivals I managed to personally attend, I had loads of people come up to me afterwards to tell me their stories, or their friends stories, or just be like "oh my god, YES! So true!" – and that was lovely, to experience first hand that people had connected to it.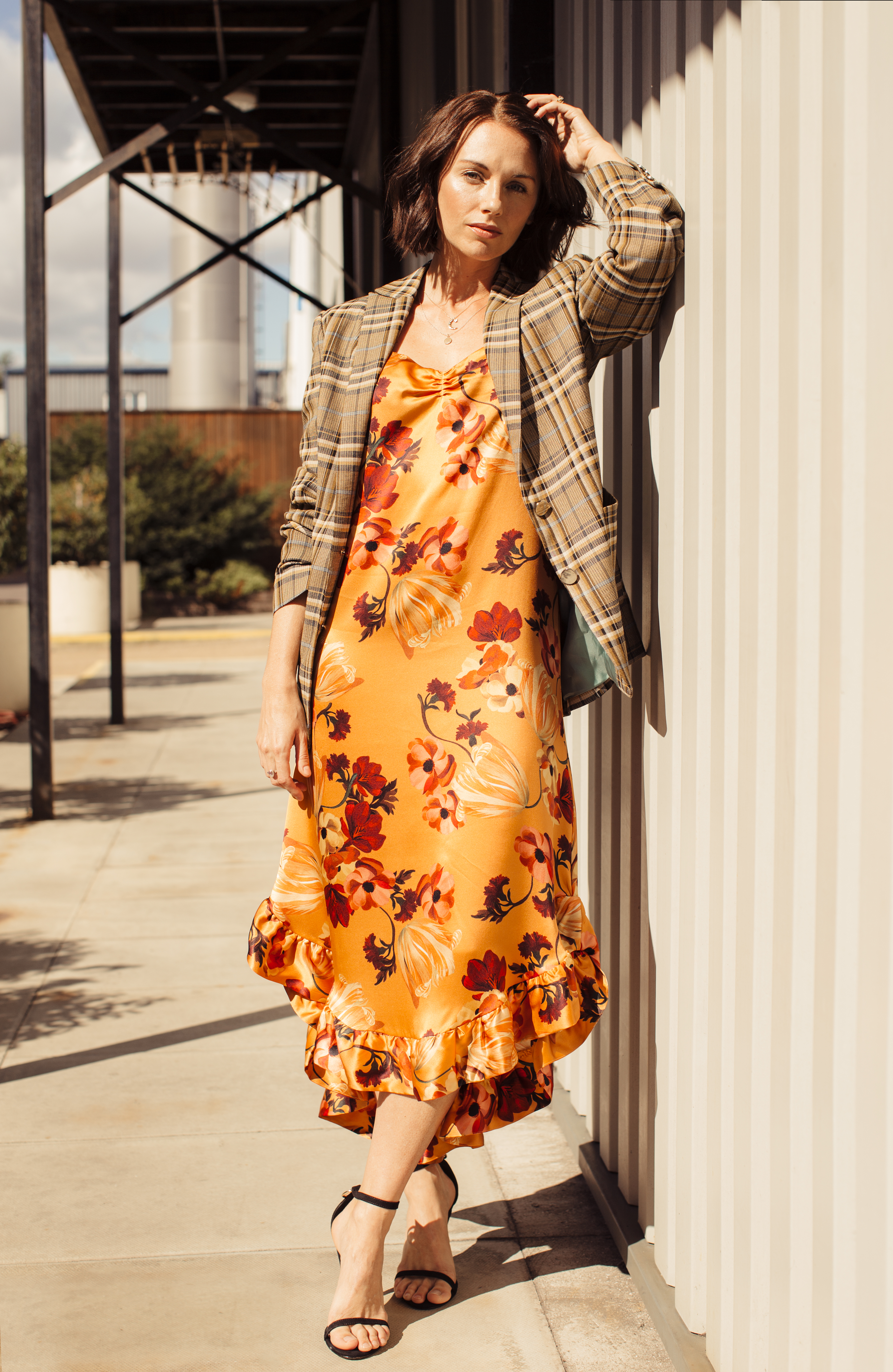 Is there one thing you've learnt from making the short, that you will take into your next project? Do you know what that next project might be?
I mean I learnt so much – every step of the process was a huge learning curve for me! It was a serious case of chucking myself in the deep end!
I think overall though I learnt that you've just got to make the stuff that you believe in and in a way that is authentic. You can't be second guessing whether the end product will be good or not, or what people will think, or what festivals are looking for – that stuff is all out of your control and not the point anyway. And for me, writing and making my own work is very much about flexing my creative muscles (in a way that sometimes I can't fully just as an actor) so as long as it's always feeding that then the rest is a bonus. Oh, and having a great team is everything – having supportive, enthusiastic people egging you on is invaluable. It makes the whole process so much easier and enjoyable.
As for what's next; there's a horror and a drama that I've written that I'd like to make if I can squeeze it in before I start filming again!
Has producing your own short film made you more empathetic to the production crews on television shows and films?
​So much. I've always admired and had huge respect for the crew. I think they're wizards. But yes, not having them certainly magnified that. You realise what a well oiled machine a production crew is; how important every job is, and how bloody hard everyone works. Going back onto set as an actor felt like a breeze – I was like "I just having to do the acting bit?!". I'm not worrying about continuity or if someones parking is about to run out, and if we've got enough props to do that take again – dreamy!

Living The Dream is about to return – what can we expect from the second season?
​I don't want to give too much away, you'll have to tune in! But expect more joyful, wholesome family comedy/drama in the Florida sunshine – and a few new faces – obviously! It's so refreshing actually to have a programme that is full of unashamed sunshine and positivity – obviously with a good dose of British sarcasm for balance!
Can you tell us any funny stories from on-set?

Leslie Jordon. The man is a constant source of comedy; he is anecdote King. And each story comes complete with a photograph. My favourite is his 'riding Lady Gaga'. Need I say more?
You're perhaps best known for your role in Lovesick – what do you think it is that makes the show so popular?
I think it's great writing; it's funny, it's hopelessly romantic and has a great gaggle of friends to follow. And I think those things appeal to a wide audience.
I also think the device of skipping backwards and forwards in time is very clever and allows you to delve deeper into the characters histories and also introduce new faces too, so there's always something new for the audience.
Also episodes, as you know, are also only thirty minutes long and I think having it available on Netflix [it was originally made for Chanel 4 and later bought by the streaming service] means that people can view as many as they like in one sitting. I've had friends message me to say: "I don't know how I've managed to miss this show before now, but I've just started watching Lovesick that you're in and watched all three seasons in a week". I mean who doesn't love a good binge?
Speaking of Netflix, are you binge-watching anything right now? Any recommendations?
Oh yeah! I've always got something on the go. I naturally gravitate towards quite dark, moody dramas, and I've just finished Ozark season three and Unforgotten. For something lighter though, I'm also really enjoying The Good Place. I'm usually a bit of a tough crowd when it comes to comedy, but this made me laugh out loud. I think the writing is very clever and the performances are flawless across the board.
Alongside your upcoming projects, is there one thing you're particularly excited about for the future?

Well, work wise, I'm shooting a really cool new show that I think is going to be brilliant. I get to play an extremely iconic character which is quite special. And life wise, I've always had the travel bug hard so there's a few places I'm looking forward to ticking off my bucket list.
Living The Dream continues on Sky One, Tuesdays at 9pm
PHOTOGRAPHER – JOSEPH SINCLAIR
INTERVIEW: ADAM CROOKES
STYLING – HOLLY OUNSTEAD
HMU – SAMANTHA COOPER
Send a Letter to the Editor about this Article