JENNIFER SAAYENG is starring in the second season of Raised By Wolves on HBO Max and Sky Atlantic.
We caught up with Jennifer Saayeng to talk about her role.
AC: What can audiences expect from Raised By Wolves?
JENNIFER SAAYENG – Raised By Wolves is a real thrill to watch, it explores new, refreshing ideas, it is an action-packed celebration of a sci-fi. I'd say it's the best show for true escapism.
AC: This season, how does your character fit into the story?
JENNIFER SAAYENG – Nerva runs the underground grid, she's a hustler who puts Father to the test. A clever and cunning soul who manages to provide some of the collective with some light entertainment whilst doing business.
AC: What do you think is your character's ultimate goal?
JENNIFER SAAYENG – I'd say Nerva is in pursuit of an easy life but from a position of power.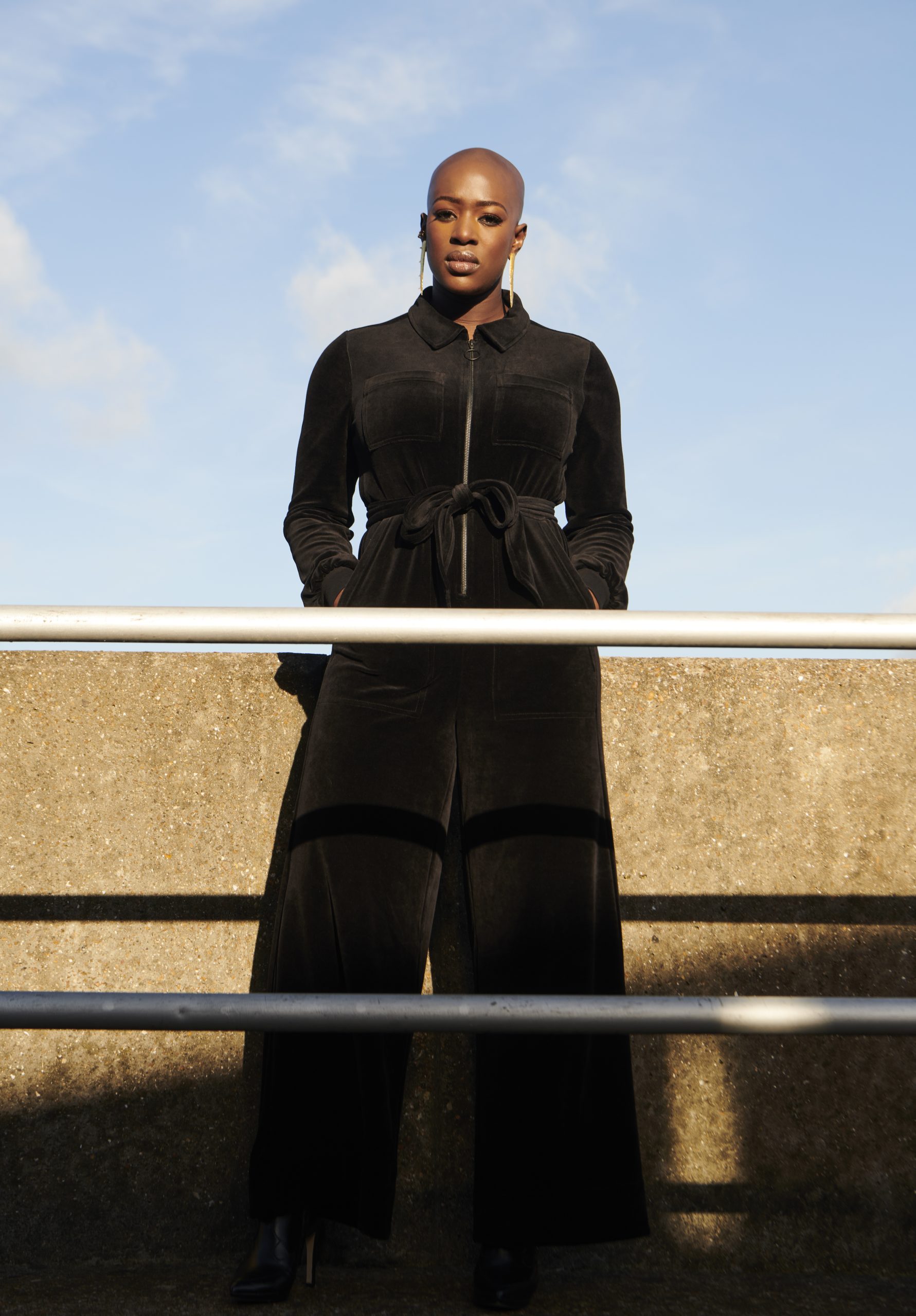 AC: Can you recall any funny moments from on-set filming?

JENNIFER SAAYENG – We filmed a scene for episode two where I carried a huge rifle. I had to run over to Mother and point it at her, try to be somewhat menacing, it was a cool scene. But on one of the takes the gun got stuck in all my necklaces and paraphernalia so it was more like 'red faced' than 'badass'. We were all in stitches.
AC: As an actor, what are you still trying to learn?
JENNIFER SAAYENG – Particularly on set I try to soak in all aspects – sponge-like. Stuff like the technicalities of camera work. Equally, I'm keen to understand more about the intricacies of producing film and television, I have much to discover.

AC: How can you tell when you're reading a great script?

JENNIFER SAAYENG – I guess I can tell a great script, based on how much I'm enjoying it. Whether I want to read more or indeed play a part in it. But for every script I love, there will always be someone who doesn't and vice versa.
AC: When did you begin to see acting as a potential career avenue?
JENNIFER SAAYENG – Not until I was actually succeeding in it as a career. It always seemed an unachievable career path – to earn solely from acting, the uncertainty bothered me but when you have many strings to your bow it can help to stay afloat.

AC: How important is social media to you right now?
JENNIFER SAAYENG – I see how it's a very useful and brilliant tool, to stay informed, and keep people informed about my work, but it's more important to me for it not to take the place of real connection, interaction and reality.
AC: What's the biggest realisation you've had this past year?
JENNIFER SAAYENG – That everything always works out for the best in the end, even if the path to get there isn't one you've foreseen, hoped for, enjoyed, or expected!
AC: Everyone seems to have an app idea at the moment, what's yours?
JENNIFER SAAYENG – Do they?! Right now, I need an app to work its way through and action my to-do list unaided!
AC: What makes you feel nostalgic?
JENNIFER SAAYENG – Music instantly transports me back to many an old memory. And it doesn't take a past photo to be particularly old before it has me reminiscing. I've learned to love video, it captures so much more of a moment than stills, so I'm trying to look after future Jen's nostalgia by capturing more on film.
INTERVIEW: ADAM CROOKES