HALLEA JONES is currently starring in the new Netflix horror series Locke & Key.
The show follows three siblings who, after the gruesome murder of their father, move to their ancestral home in Massachusetts only to find the house has magical keys that give them a vast array of powers and abilities. Hallea plays the character of Eden Hawkins, the quick-witted, confident and outspoken Queen Bee of the town.
AC: What can audiences expect from Locke & Key?
HALLEA JONES: A haunting journey into the lives of a grieving family as they encounter otherworldly magic and chaos. And high school drama.
Can you give us any teasers about what is in store for Eden Hawkins?
Let's just say, Eden definitely has a secret talent for physical comedy and has bad luck with magic.
Are you a fan of the horror genre?
Absolutely not. I have greatly disliked horror since I can remember; mainly because I have an overactive imagination, and horror haunts me long after the film is over!
Can you recall any funny moments from on-set filming?
Petrice Jones scaring Emilia Jones every chance he could get. There's a compilation of it on Instagram to check out.
What was it like filming in Massachusetts?
We didn't actually film in Massachusetts! Most of the filming was done in Toronto and Lunenburg, Nova Scotia! The crew did a fantastic job of making it feel like Massachusetts though. I've been to Mass a bunch over the last few years and absolutely love it. It's one of my favourite states and I think they got it pretty spot on with the Nova Scotia – Toronto makeshift locations!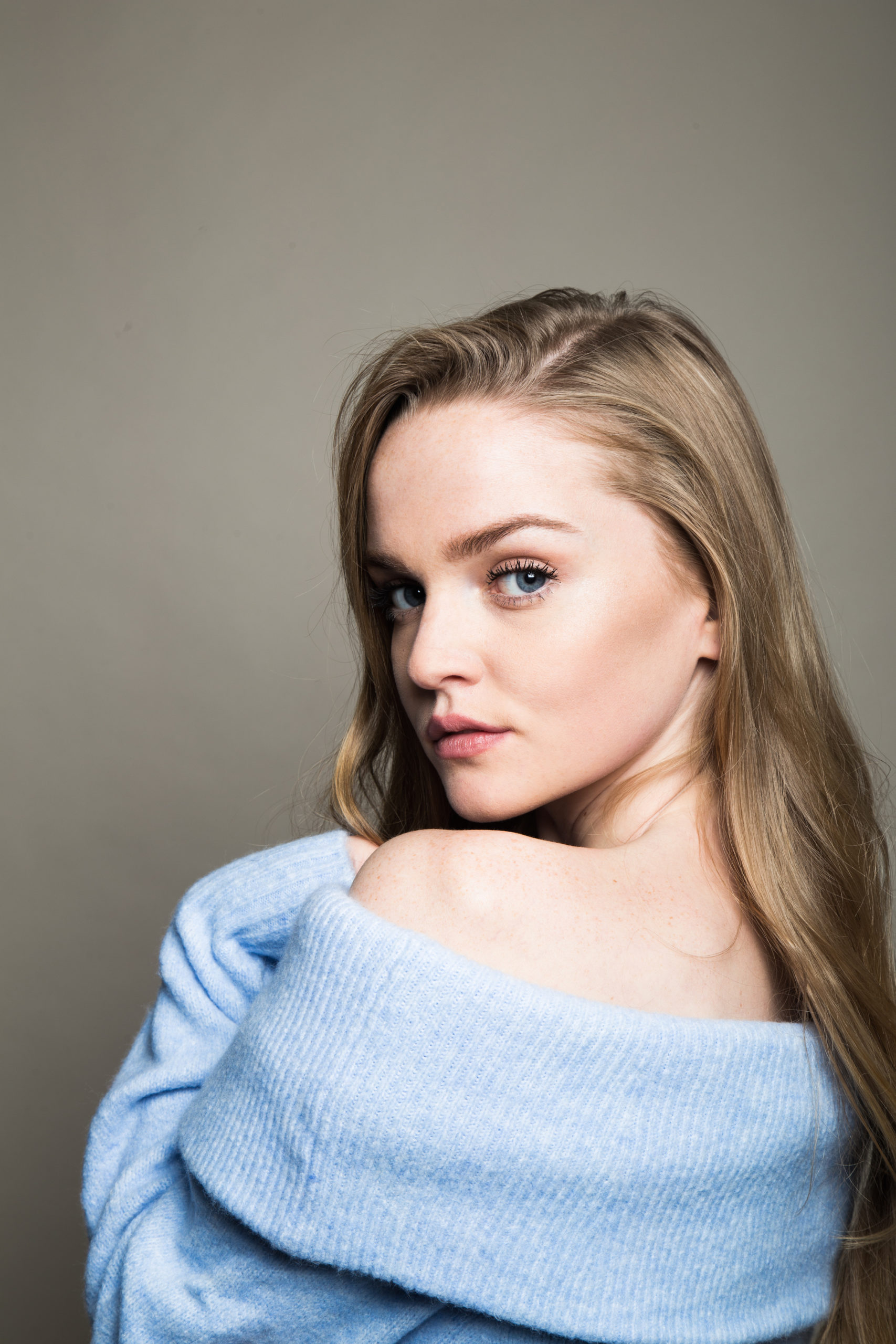 How can you tell when you're reading a great script?
When I want to keep turning to the next page, and the scenes come alive in my head. So many times while reading the Locke & Key scripts I could envision the scenes in my imagination, which is such a treat as an actor because I feel like I can better place my understanding of my character when I can see the whole scenery come to life.
As an actor, what are you still trying to learn?
Everything! There's so much to learn and grow from. An actor who thinks they're done with learning is an actor who still has a lot to learn.
When did you begin to see acting as a potential career avenue?
I had a run-in with an acting opportunity that sparked my interest when I was in grade 11, but it wasn't until I graduated, took a gap year in Australia, and came back to Toronto that I started taking it really seriously. I have always been interested in entertainment and knew I was destined to be a part of it, but I wasn't 100% certain it could be a career path for me until I left high school.
How important is social media to you right now?
Social Media has always been an important thing in my life, but now it's more important than ever because it's the front end of my personal brand development. Being an actress/musician is a business, and for me, my social media is my portfolio and the face of my "brand". I work hard to not let it interfere with life by putting my phone away and being present with those around me. I'm getting better at it, but I have a lot of fun posting silly videos to Instagram and tweeting funny things I've heard/said.
What do you want the world to look like in 10 years?
Cleaner. Greener. Sweeter.
Everyone seems to have an app idea at the moment, what's yours?
A Tinder-like app but for musicians! Everyone posts a bit about themselves, what they're looking for, what music they're into, and it's basically for musicians to meet other musicians in whatever city they go to so they can link up and jam! If someone steals this, I'll be upset I didn't get on it faster, but kind of happy, because I can't make apps and honestly would just love having access to an app like this.
If you had the chance to put something on billboards worldwide next week, what would it be? Or what would it say?
"Do it with love".
In front of the camera, what is a fear you'd like to conquer?
I'm not a very fearful person and I find new experiences to be really exciting.. but I haven't done in-depth emotional scenes in front of a camera yet, so that's definitely a nervous fear of mine…as well as medical jargon. That stuff is hard!
What can you tell us about your upcoming projects?
My upcoming project is my music, and that's something I'm taking my time to figure out. I can't promise anything, but I do enjoy posting little videos of songs I've written in all their imperfections. At some point in the future, I will be posting songs that I've been working hard on with an incredible team of Toronto and LA artists. There's so much I'm excited to share with the world, but as I said, I really need to focus on doing it right and in my own time. No stress, just indulging in the joy of creating.
Aside from your upcoming projects, is there one thing you're particularly excited about for the future?
The possibility of Locke & Key season two!
INTERVIEW: ADAM CROOKES