GRAHAM BUNN is filled with enthusiasm about his new show 'Real Country' on USA Networks. The basketball player turned television host spoke to us about his experience as the host of 'Real Country', alongside a panel of music giants – Shania Twain, Jake Owen and Travis Tritt.
"Chance favors the prepared mind, and when you out work the competition – good things happen"
AC: What was it like growing up in North Carolina?
GRAHAM: It was incredible growing up in NC. God's team the UNC Tarheels were right down the road where MJ was winning titles. We have the beach, the mountains, and guys like Eric Church and Luke Combs making everyone's life better repping our state!
Would you say that basketball is still a big part of your life?
Basketball will always be a massive part of my life, it was my first love, and taught me what happens when you dedicate your self to something. Chance favors the prepared mind, and when you out work the competition – good things happen. That was true in hoops and it damn sure is true in life.
Tell us about your new show 'Real Country'…
'Real Country' is a front row seat to seeing dreams come true. Anytime in life, that you get to witness someone doing something great, consider yourself blessed. Every week, every showcase you will see someone doing something great. I felt and still feel blessed to have been a part of so many wonderful journeys. The talent level on this show is ridiculous. I couldn't be more proud to stand on that stage with the artist and panelist that make this show unique and special.
I mean, to be in the room with Shania Twain – icon, Travis Tritt – legend, and Jake Owen who is the man, is crazy fun, informative and pure entertainment. Every episode you will feel like you're hanging out with friends – incredibly talented and entertaining friends – but friends all the same.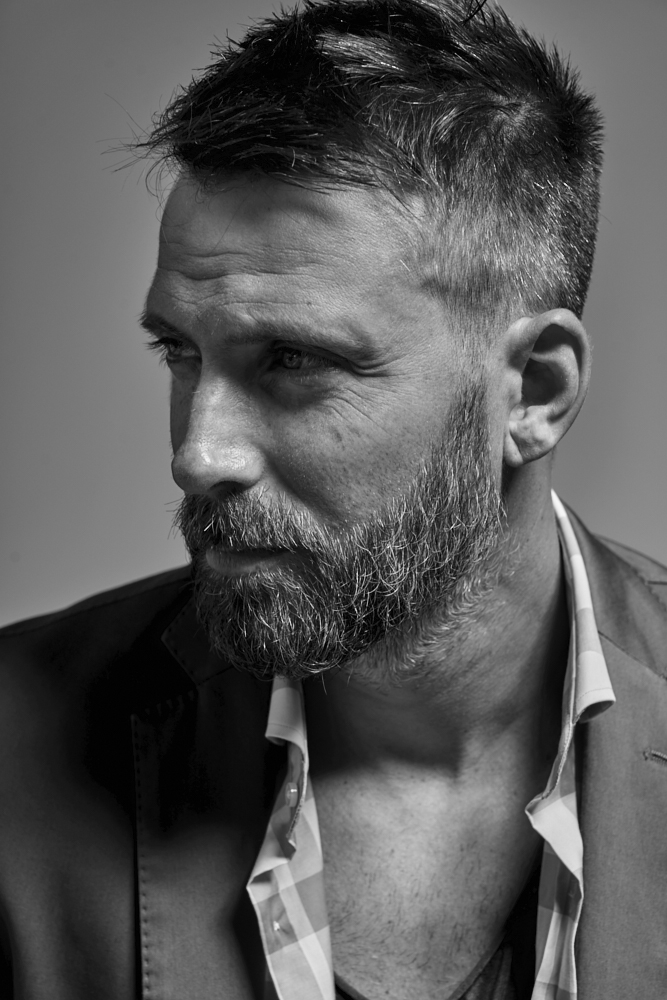 "I firmly believe we have found an original and unique way to showcase incredible talent"
What are your three top tips for being a great host on television?
I wouldn't know, but if you guys get the scoop on that, let me know because I loved hosting 'Real Country'!
If I was asked what I thought gave me any success hosting – with this being my first hosting job – I would say be yourself, be authentic, genuine and lastly have fun. Life is short and people want to have fun. So have fun with it. What's better than helping someone achieve their dreams? Don't you want to hang out with people that encourage you, that care about you, and wanna do whatever they can to help you succeed? That's what I tried to do in every showcase we held. If that's called hosting, then it's official – I'm a damn host!
In the episodes coming up, who should we be looking out for? Which acts really caught your eye?
I can't say one over another, I'm expecting Christmas gifts from all of them so can't alienate any [laughs]. The honest truth is their is a downside to caring about these artist so much on a personal level, that you want everyone to win and not everyone can. Every act brings and represents something different in their art and I can't wait to see what you and everyone else feels about them. Get ready to be torn, because it's a buffet of amazing talent.
When were you first exposed to country music?
Laying under a thirty-four Ford Truck in my Dad's garage at age seven as he gave me my first and longest running job in my life – "hold this flashlight son while I change the carburetor outta this truck" while Waylon, Willie and Merle kept us company on the radio. I still hold that damn flashlight every Christmas for something he has to change on that truck. But,I'm the best damn flashlight holder you ever seen!
In what ways does 'Real Country' draw from other music competitions?
At the end of the day, these music competitions are all another path and road to helping people achieve their dreams. I firmly believe we have found an original and unique way to showcase incredible talent while providing everyone entertainment they otherwise might never have gotten to hear without this show. I can one-thousand percent say my life was changed through some of the stories, performances, and advice the panelists shared about not only music, but life.
Life is hard and everyone at NBC Universal and Wilshire Studios – all the way through the stage hands and casting department – care about what this show represents to the artist competing and the fans at home watching. And you may be rolling your eyes because I get it – sounds clique and I'm crazy biased – but words don't do it justice, you gotta tune in. Trust me, it will change you.
How much time to get to interact with the judges behind the scenes?
I got to hang and chop it up with the Panelists a lot, which was crazy because their schedule was bananas. All the Panelists are currently touring and sharing their talents with the world on top of filming this show. I cannot say enough about the dedication to their fans, the new generation of country artist and the genre itself that each one of these incredible artists give. I'm blessed to call each one of them my friend. I mean Travis is like my cool ass uncle but he still my friend. You get it? You get it.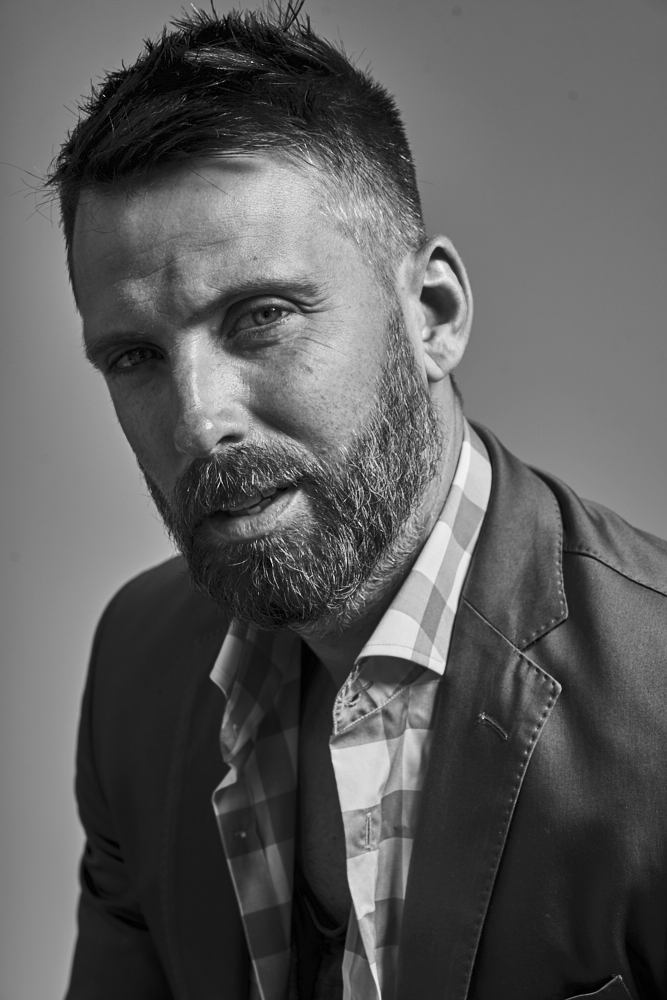 Was it always your plan to move from basketball to television and radio?
This was never a plan for me. I planned on living next door to my parents and coaching a basketball team after retiring from breaking the NBA assist record, but God don't care about my plans and I thank him everyday for that fact.
I have always loved music with a focus on country because of the storytelling aspect so I'm not shocked I ended up here. I think if you listen to your heart and work in an industry that touches something you care about, no matter what level – the rest will sort itself out. I loved hoop, so I played basketball and had some success with it. Most of which was being able to outshoot Kip Moore for eternity and beyond! I loved country music so I ended up here, with a front row seat to the coolest concert series I could ever imagine.
Did your role as a radio host help prepare you for television?
I think truly loving people and country music prepared me more for this job then any other element or job I've ever had in my life. If you care about people, you will care about this show. Being genuinely excited for the artist to perform in front of icons and get advice and encouragement that will allow them to do what they love on a level they dream about is truly special. I loved every second of it. You will also find I'm not your traditional host, I'm that friend that kinda introduces people for the first time at the party, then sits back and watches how much everyone loves one another because you get along so well.
Aside from 'Real Country', what's one thing you're really excited about for the future?
Marriage and kids – oh wait too serious? We not there yet? It would be taking Olivia Culpo to a Shania Twain concert. Wait! I'm sorry that was from last years Christmas list, I keep messing this up. I'm most excited to see what music these artist release after the show, and of course season two! I love this show and everyone I work with at NBC Universal.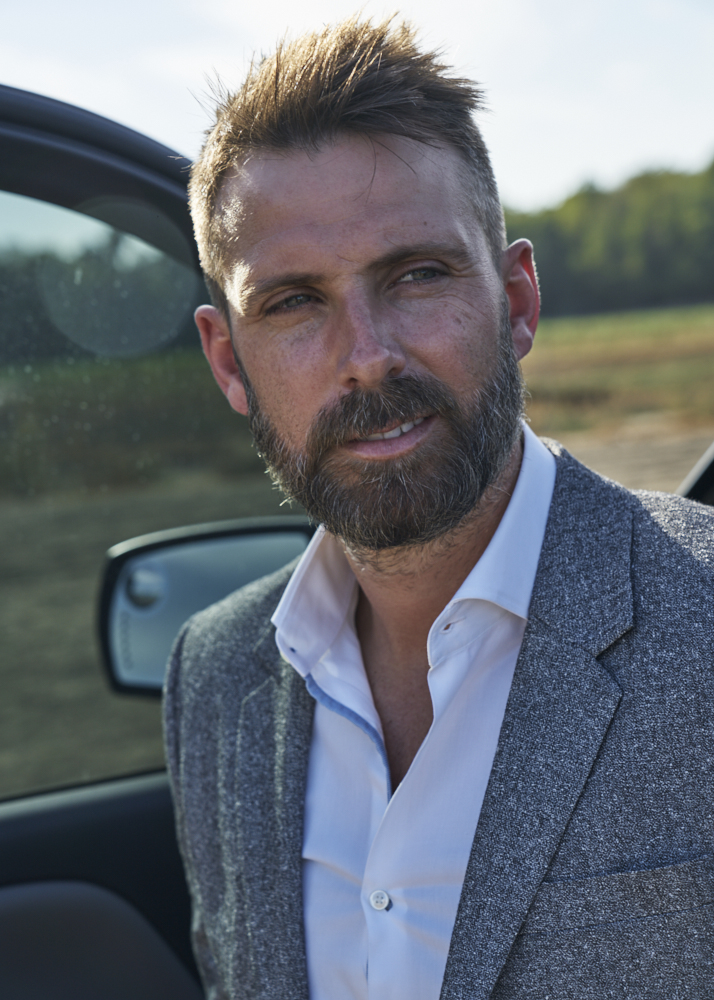 QUICK QUESTIONS WITH GRAHAM BUNN
What's the strangest food combo you've ever had?
Eggs and Almond Butter, is that weird? It's delicious and I don't care what you say about it [laughs].
Everyone has a cool app idea, what's yours?
Miniature deviled eggs. I think that would be the best appetizer ever.
Oh you mean tech app? Let me get back to you on that, I'm still buzzing over the miniature deviled egg idea. I think we're on to something there…
Would you rather be at a mountain hideaway or a beach house?
Beach house, no contest.
What is the furthest you've been from home?
Played professional basketball in Germany after college. My Dad would probably say 'the rap phase' I went through in high school is the furthest I've been from home [laughs].
Last book you read?
Either 'Jesus Is' or 'How's Your Soul', both by Judah Smith
Advice to your younger self?
Listen to more Waylon Jennings and invent Facebook, I think it has some real potential.
—
PHOTOGRAPHY: THE RIKER BROTHERS
INTERVIEW: ADAM CROOKES
Send a Letter to the Editor about this Article