DINO FETSCHER is currently starring in BBC's YEARS AND YEARS, alongside Emma Thompson, Rory Kinnear and Russell Tovey. The six-part drama – from the mind of Russell T Davies – explores how technology and political unrest impacts the Lyons family, as time jumps forward fifteen years into the future, telling the story of a future Britain all the way up to 2034.
Dino Fetscher's character Ralph has married into the Lyons family, with their world being turned upside down on one crucial night.
AC: You've now starred in three shows from Russell T Davies. What do you find appealing about the stories he tells?
DINO FETSCHER: What a privilege! I love that I never know where Russell's tales will lead; they're never dull and always brilliantly original. He writes in such a way as to lull you into a false sense of giggling security before expertly whipping the rug out from under you. The way in which he uses humour against backdrops of deeply distressing issues and themes is something to behold and what I think makes them so beautifully relatable. His characters are incredibly detailed and so nuanced, there's nothing he hasn't thought about – a gift to play as an actor! In the past, I've gone to Russ to change a small, seemingly inconsequential line of script only to be met with a detailed essay as to why my character would say it the way he originally wrote it and that I should just shut up and say my lines (all banter of course). He weaves humour, heart and character together with such substance, depth and intention to create quintessentially, unrivaled British television.
It must have been quite refreshing to get to portray a character across fifteen years of their life. Were there any challenges that came with it?
It was challenging in that the leaps into the future are quite large and we only explore snippets, landmark events of our characters jumps ahead. I had to do a lot of back-story work to understand how and why Ralph and Daniel reach the point they do in episode one.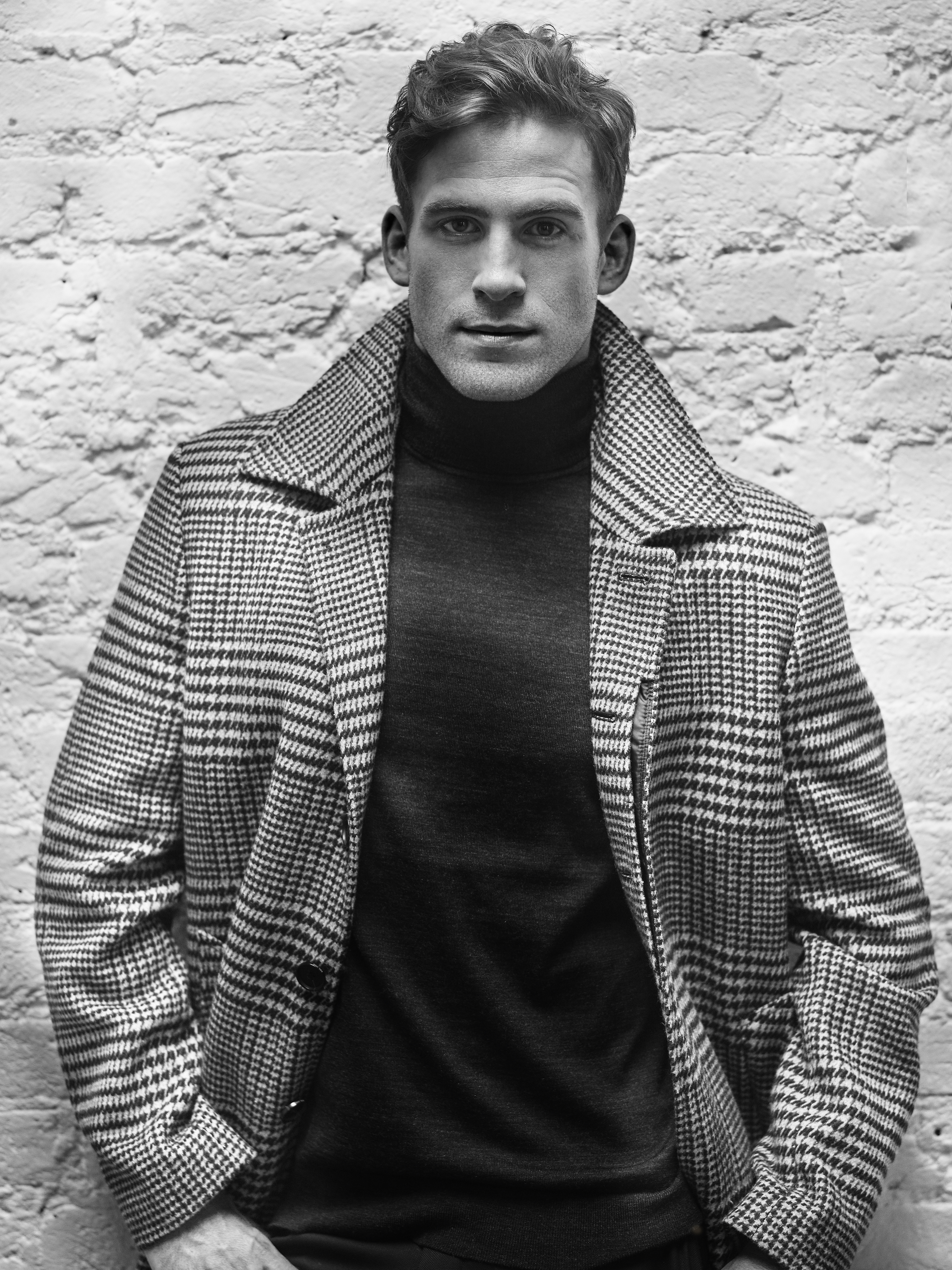 In the show, Russell Tovey's character is your husband. How would you describe the dynamic between the two characters?
Ralph and Daniel are very different – I think it's what magnetised them to one another in the first place. Daniel is a lot more 'serious' and strait laced in comparison to Ralph; Ralph is a bit more of a 'joker'. There's definitely a big sense of playfulness in their relationship – lots of ribbing, bitching and making fun, but over time, things change…
Do you see the drama as a political commentary?
Absolutely. I think it's making a political, economic and social commentary. The show explores a plausible outcome of events should things continue to move the way they have been. Every time I watch the news it just makes it all seem so much closer to a reality. I really hope it's not. I believe the reason Years And Years has had the visceral reaction it has, is because of how very close to the bone Russell's alternate future reality is.
In the closing moments of the opening episode, there's a real sense of impending doom. What can we expect from the show in the coming weeks?
Things go further. So, more doom but also humanity, terror, laughs, fear and love.
Can you recall any funny moments from on-set filming?
Rory [Kinnear] and Russ [Tovey] constantly took the piss out of me, much to their ecstatic joy. It bordered on bullying in the workplace! Often donning a shit Welsh accent whilst they did so. We all had such a laugh on this job – they're a really hilarious bunch. Anne Reid, in particular, killed me on a daily basis with the stuff she would come out with. She took me aside shortly after we first met to tell me my headshots were awful, and I needed new ones.
Tell us about Gentleman Jack, how does your character fit into the story?
Gentleman Jack is another very exciting new drama that I am in. It's about Anne Lister (played by Suranne Jones) – this brilliantly bold, storm trooper of a woman who was around back in the early 1800s. She was a landowner, a businesswoman and an explorer. The show is about her mission to restore her estate, her battle to be heard, and her fight for the woman she loves. I play Thomas Beech, Anne's newest hire, her groomsman, a servant. He's a very well to do young man from Cheshire, from a good family and with the best intentions but when met with Anne's forceful nature has a little difficulty adjusting. It's another stupendous cast and penned by the brilliant Sally Wainwright. Not to be missed.
Years and Years continues on Tuesdays at 9pm on BBC One
PHOTOGRAPHER: JEZ SMITH
INTERVIEW: ADAM CROOKES
GROOMER: DAISY HOLUBOWICZ
STYLIST: DAVID HAWKINS