DESMOND CHIAM is currently starring in the fast-moving and vibrant Now Apocalpyse on Starz. The show focuses on a group of friends – pursuing love and fame whilst trying to navigate the surreal and bewildering city of Los Angeles.
This summer, Desmond will be seen in French-American crime drama Reef Break on
ABC, opposite Poppy Montgomery. Additionally, he can also be seen as Xerxes in Disney's Magic Camp, starring Adam Devine, Aldis Hodge, and Jeffrey Tambor. Desmond has also been developing a range of his own projects, with fellow acting partners.
AC: What can audiences expect from Now Apocalypse?
DESMOND CHIAM: This is one of those questions that's impossible to answer. It's so different and weird and unpredictable – and I know you guys hear that a thousand times a day, but I really need to emphasize how incredibly outside the box this show is. It's like the chorus of City Of Angels, turned up to 11 and sung by Weird Al. Soderbergh, and I'm paraphrasing here a little, called the script one of the weirdest he'd ever read. We have sex, weed, more sex, fever dreams, end of the world prophecies and angelic visions. Oh and aliens. You know when you're not leading with the aliens you're in for a wild ride of a show.
How does your character Jethro fit into the story?
Jethro is the boyfriend of Carly, played by the inestimable Kelli Berglund. On paper he's your typical LA douche but I like to think he came across as less purposefully malicious and more just hair-pullingly dumb. He's Aussie, and an actor, and we all know the type in the Aussie acting community so there was a lot to pull from in real life. He's far too self absorbed to be anything but accidentally hurtful. Like a dumb pitbull puppy.
Can you recall any funny moments from on-set filming the new series?
I remember Kelli and I assuming that they'd ease us into the intimate stuff and then we got our first day call sheet saying, "Sex Dungeon". Then there's the absurdity of sitting naked in front of a camera crew between takes and just having a chat. Like, "Oh, Yvonne, how's your kid? Good? Great."
What can you tell us about your upcoming role in ABC's Reef Break?
A few things! I'm playing Detective Wyatt Cole, the young hotshot of the island who's out to prove himself. His sort of rule-of-law world is turned upside down by Cat Chambers, played by the wonderful Poppy Montgomery, an ex-crim with a heart of gold that turns everything shades of grey for him. Her criminal past being unbeknownst to him, he has a one night stand with her – and adventures ensue!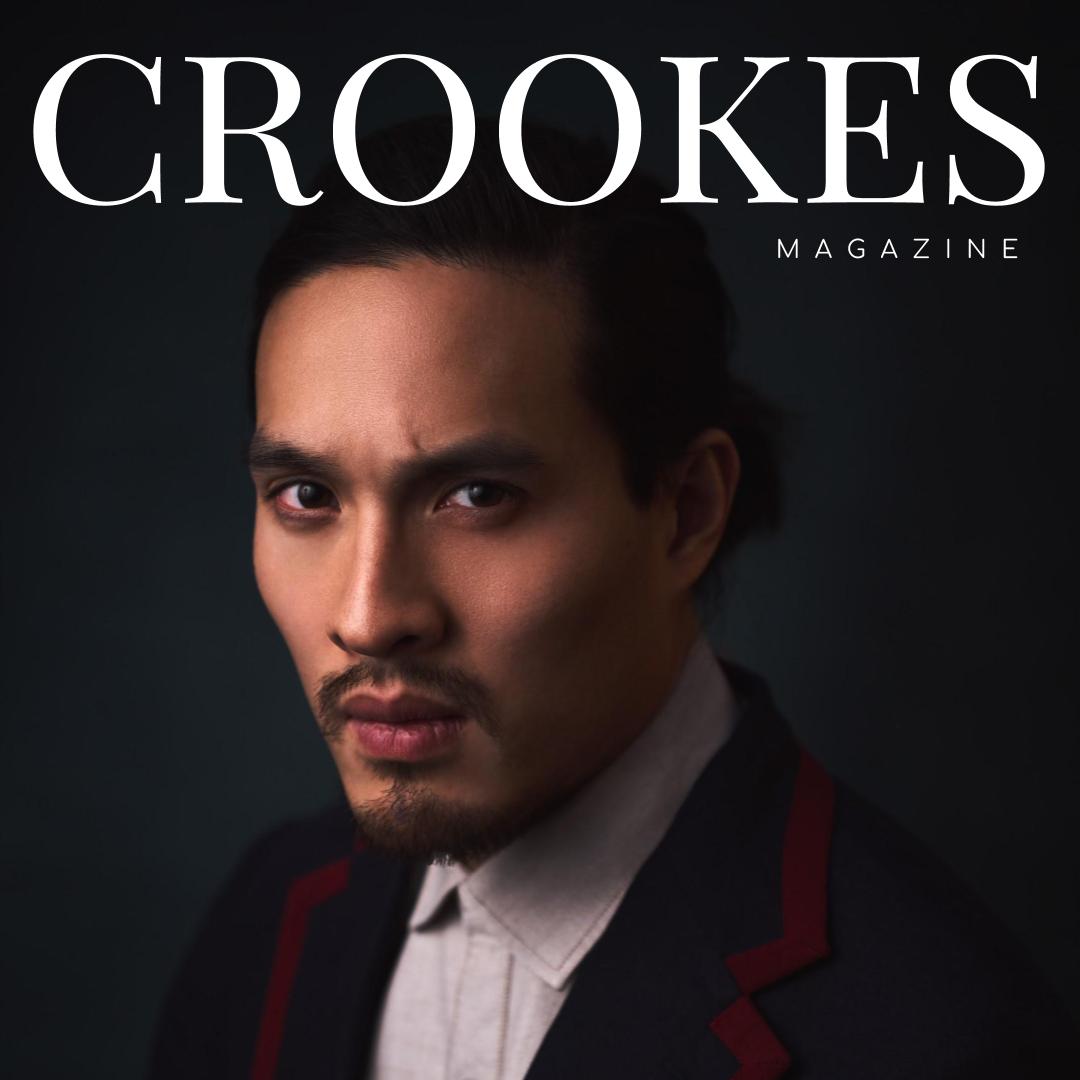 As an actor, what are you still trying to learn?
How to stay away from the snack table between takes. The serious answer – being okay with who I am right now. Chasing a character is always fundamentally dishonest unless you can latch in on to a part of you – sometimes, frequently an ugly part – that is true and you. And for that, you need to be okay with who you are, warts and all. But honestly, that pesky craft table is a serious problem.
How can you tell when you're reading a great script?
You don't know. I don't think anyone knows. We opine that we do, and I think the more honest you are with who you are, the more frequently that opinion will hit the mark. That or it says Gregg Araki on the front. I'm just taking that as gospel from now on.
What is it like living in Los Angeles?
I love it now! But to be frank, this is a city you have to work at to love. I live downtown – or, DTLA to use the rebrand – and I think that's a big part of it. It's full of life now, in the Arts District, and I like being able to walk to the grocery store or a local coffee shop or across the road to a brewery. Make no mistake, this city can crush you if you don't have a game plan. So, by God, have one.
Aside from your upcoming projects, what is one thing you're excited about for the future?
I've signed up for some blacksmith workshops that I'm pretty excited for. Maybe I've watched too many episodes of Forged In Fire, but I've always said that if I weren't an actor I'd want to be a blacksmith. Both of them beat being a lawyer, at the end of the day. Aside from that, I'm working on developing a bunch of projects with a few mates of mine – Chris Pang and Osric Chau. If you could just help pick up those couple of names I dropped, I'll see myself out.
PHOTOGRAPHY: MK MCGEHEE
INTERVIEW: ADAM CROOKES
STYLING: ZOE ZHOU
GROOMING: MONTANA TSAI
LIGHTING & DIGITAL: ALEXANDER FENYVES
LOCATION: THE LINE LOFTS IN HOLLYWOOD