COLBY STRONG is currently starring in Nickelodeon's POWER RANGERS BEAST MORPHERS as the villainous Blaze. Born and raised in Salt Lake City, Colby began acting in local theatre companies in 2007 and hasn't stopped since. In this interview, we spoke about Colby's journey to having a lead role in this major television show for children and some of the preparations that were needed to get there.
AC: What was it like growing up in Salt Lake City?
COLBY STRONG: It took me until I was 23, when I moved to Los Angeles, to really understand how amazing it was to grow up in Utah. Not bashing on LA because we all love her, but Salt Lake City is such a safe and clean little gem and it's sad that it took me so long to truly appreciate it. I talk to my loved ones about this subject a lot, I hate that you have to lose something to truly appreciate it on another level. Why can't we just appreciate a thing to our fullest capacity without having to lose it first, such a funny human trait.
When did you begin to see acting as a potential career avenue?
It wasn't for a very long time. I started acting at age 13 and I viewed it as a hobby until I was 21. I was even pursuing it in college and wasn't even considering it as a legitimate career then. I have proven myself wrong in every way. I was majoring in biology for pre-med and minoring in acting and it took me until the end of my junior year for me to realize that I was good enough that I could drop pre-med and follow my dreams as an actor. I'm big on security and I wanted to make sure I had a great job that would allow me to afford raising kids in the future, so I was willing to let my dreams suffer for that. Shortly, I realized that if you work hard and efficiently enough in your dream career, you can become successful enough to do whatever you want and for me that was to be well off and have a family. I just turned 25 and I still feel like an infant myself, so I know that I'm not even close to being ready to raise one, but one day I will, and I will be ready.
Were you a Power Rangers fan as a kid? When did you first come across them?
I was born in 1994, so when the show was blossoming, it was during the time of my childhood when playing with action figures was the only thing that mattered and all of them were Power Rangers. I grew up watching Mighty Morphin, Turbo, Space and Lost Galaxy. It's crazy growing up and watching these people on the TV and now I'm chatting with them over social media. It's the little things like looking over and seeing my very own action figure on the nightstand. Life is so surreal at the moment. I'm still taking it all in.
What do you think is the secret behind the success of the Power Rangers franchise?
A combination of knowing your audience and innovation. Haim Saban saw something that was missing in United States television and brought this action-packed story of "Anyone can be a super hero" to young kids and it exploded. I was simultaneously inspired and entertained as a kid and I think the message still lives on for its audience today. It's exciting to be a part of the first season in the Hasbro era because I think they are going to do great things and make Power Rangers even bigger than it is now.
Tell us about Blaze. How does the character resonate with you?
Ooo! How does he resonate with me?! There are a lot of differences between Blaze and I, but one thing that connects us is his ambition. Blaze is so focused on the end goal that his little defeats, in every episode, don't even phase him because he knows in the end that he is going to win. We are so similar in that sense; I just won't tear down anyone and everyone to get it. All I've heard in acting is, "Villains don't think they are villains" so playing a villain has been really fun and challenging. Finding all of the justifications for Blaze's actions has definitely been one of my favorite parts of creating him. It does make me think in life though…if villains don't think they are villains, how do we know we aren't one?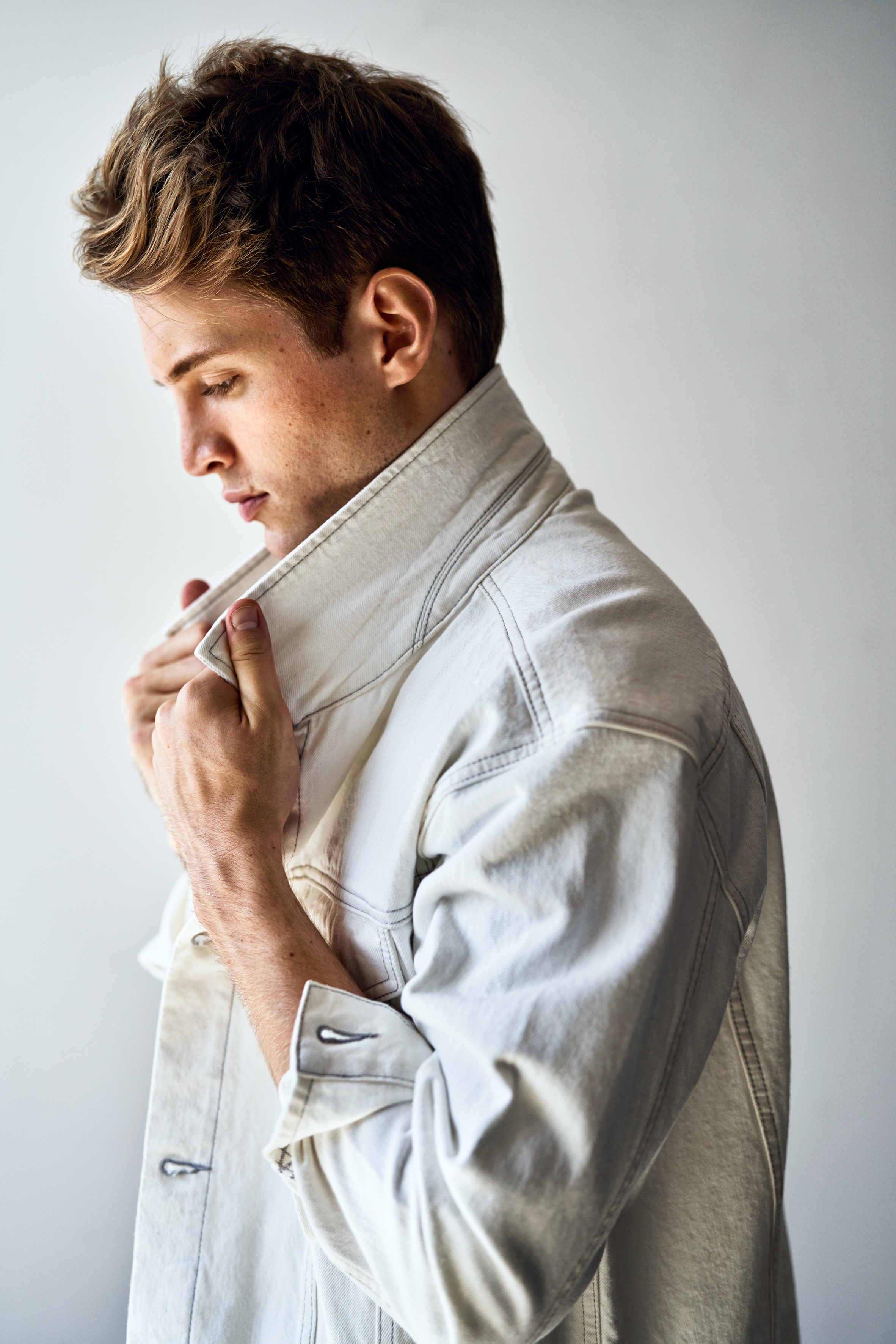 Did you have to do any physical training in preparation for the role?
Power Rangers put us to the test from day one. The audition process wasn't just walk in, say some lines, and leave. It was four months of auditions, producer callbacks, and screen tests with stunt and taekwondo training in between. First audition started in April of 2018 and I received the call in August of the same year saying pack your bags. It was exhausting and I put everything I could into it, especially the physical preparation. I had never thrown a punch until April 2018, so I had a lot of work to do if I wanted to even be considered. When I asked to read for a ranger after auditioning for the role of Ben, I was almost knocked out of consideration because the casting director said I needed taekwondo experience. I proved them wrong by training every single day for four months and it paid off. Hard and efficient work pays off. I am so blessed to be here today because everyone believed in me and took a chance in me. I am proud to say my transformation in stunt work in just one year has been unbelievable. Now you just wait, some un-morphed Blaze fights are coming, and they are insane.
Can you recall any funny moments from on-set filming?
No lie, every moment on set is funny with this cast. I have a fear that no other cast I work with will ever be as tight as we are. I have never laughed harder in my entire life than I have in the last nine months with these people. Can we convince Hasbro for a season three?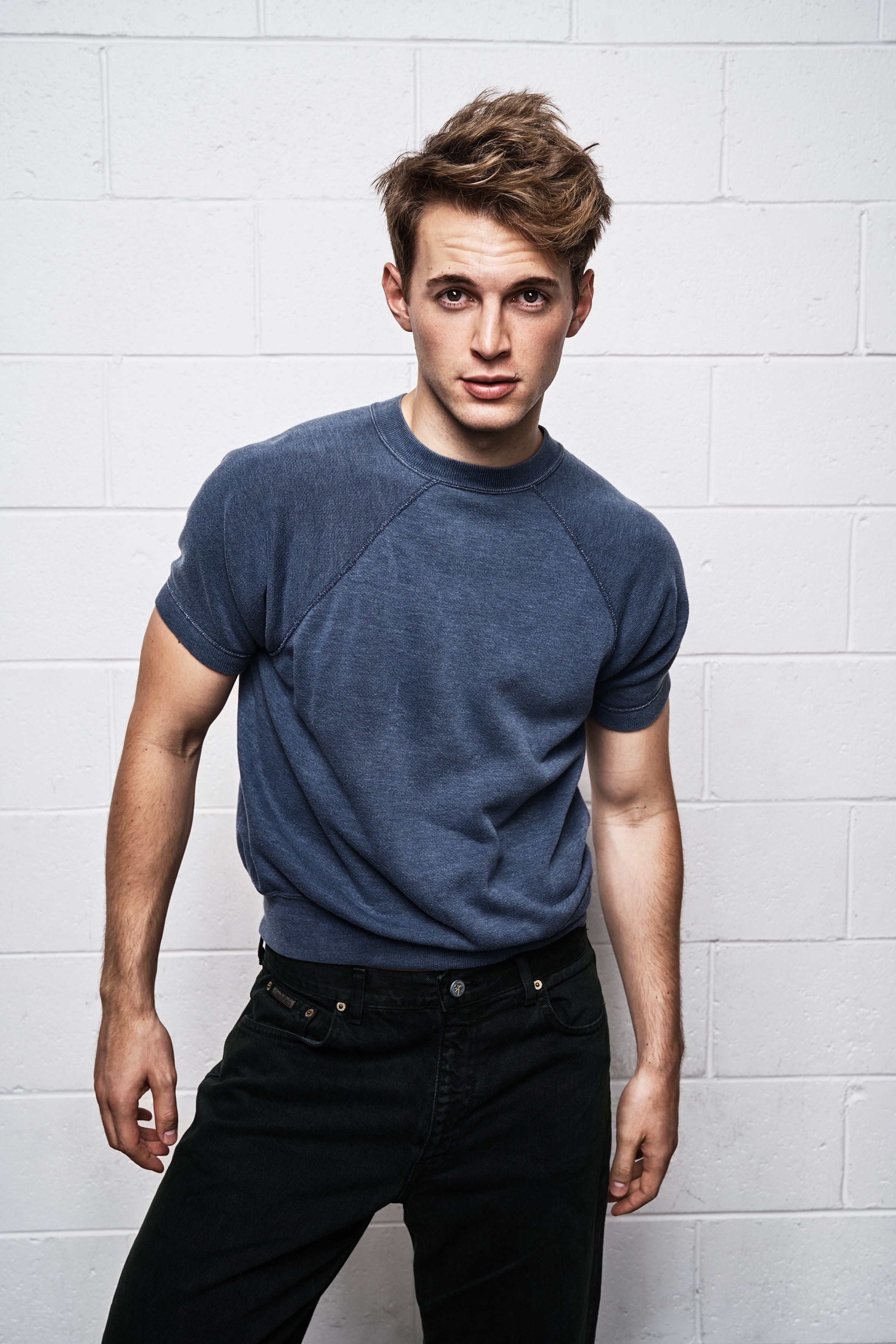 As an actor, what are you still trying to learn?
How to be good! [Laughs] Just kidding! Filming for nine months straight as a series regular, after having only played supporting roles in film was definitely a challenge. We are almost finished filming the final season and I am already looking back and thinking of the things I wish I would have done differently. But I think that probably happens to every actor that strives to be the best. I am definitely a perfectionist and I want my performance, even on a show that's focused towards 4-8-year olds, to be astounding and different than what everyone else has seen. On what I am trying to learn, I think I'm just striving to live a full life. I think by just living a full life you become a better actor because you know how to pull from so many experiences that you have gone through and the feelings that you have felt. I will always strive to tell the most truthful story as possible.
You began acting in local theater companies, what was that experience like?
I think it was crucial to have those foundation years of non-paid community theater and little film projects here and there because it really gave me a good head on my shoulders, now being more involved in Hollywood. I had to work for it. I also think it was important to grow up making all the decisions – I think if kids get thrown into this business too quickly and people are telling them what to do, bad things can potentially happen. No one told me I needed to do some project, no one told me I needed to audition for some show, I decided that I wanted to do community theatre, I decided to join a dance company, I decided to follow this career. Now here I am, 13 years later in the business and still loving every single moment because I chose where I wanted to be. I had that underlying trust and support from my family in every decision I made, and I think that had the biggest impact on who I am today.
Aside from Power Rangers, where else will we see you this year?
From the four month audition process to the nine months of straight filming in another country across the world, I have been eating, living, breathing Power Rangers, so I haven't been focused on any other projects yet. We have a little less than a month left of filming, so now that things are starting to slow down, some other things are in the works. Nothing I can confirm yet, but I will say that this is only the beginning of Colby Strong. Keep an eye out, Hollywood.
PHOTOGRAPHER: CHARLES HOWELLS
INTERVIEW: ADAM CROOKES
STYLIST: TORI AMBLER
GROOMING: TIVESHNI