ASH HUNTER has just completed a year in the West End's first cast of Hamilton, playing Alexander Hamilton himself. He is currently starring in season three of Hulu's 18th-century period drama Harlots. Ash has also just finished filming on the BBC's The Trial Of Christine Keeler alongside Sophie Cookson, Ellie Bamber and James Norton as well as Intrigo: Dear Agnes with Gemma Chan and Jamie Sives.
AC: You've just completed a year in the West End's cast of Hamilton. What do you think is the secret behind the show's success?
ASH HUNTER: I think the secret is that it resonates with so many people – regardless of race or class. It shows the world that a hero can look like anyone and that you can connect and feel an affinity and empathy with any person no matter what they look like or come from. Oh yeah and Lin-Manuel Miranda is a genius, and he just simply wrote the best musical that has ever existed.
Have you learned anything in particular from the experience?
I learned the importance of connecting with your fans and how important that relationship is to a performer. My mother got really ill during the year I was in Hamilton and ended up having to get her leg amputated. It was an absolutely insane time but it was the outpouring of support from the gorgeous Hamilton fans (the Ham Fam) that really helped me get through it all.
How do you prepare for a stage performance?
The thing with Hamilton is there are so many words! [laughs] So in order to prepare for it, I'd go through the show once or twice a day while chilling in St. James Park. I'd never done a musical before and I wasn't used to doing anything that the audience knew all the words to. You can kind of make up a general vibe of something if you get lost in a play but with Hamilton trust me the audience isn't going to let you off the hook! I've never been more anxious about a performance but I've also never had something that made me so proud when it went right.
Do you find there to be much difference in preparation between stage, film and television?
I personally find prepping for film and television easier than stage and it feels more natural to me. I feel like maybe there is more of a 'way it has to be' with a play, while with film and television, I feel more relaxed in the environment and that there's more room to play around with the script. My prep really just involves learning my lines (which goes without saying) and then getting on-set and exploring. I know you can always try new things within those parameters of a play, but I like the freedom of film and television. But that's just my personal opinion – I know loads of actors who find the opposite to be true!
You will next be seen in Hulu's Harlots. Can you tell us a bit about your character?
My character is called Hal Pincher whose brother is Isaac Pincher played by Alfie Allen. We are essentially the new pimps on the block and have been sent to stir things up. Almost every massive shock or surprise in season three involves one of us and, personally, I have a few of the biggest and most shocking scenes of the entire series. You never know what you're going to get with Hal but trust me he's going to be at the center of everything and the other characters won't be able to ignore him for long. He's got a lot of layers to him and some of them are really lovely but at his core, if I'm honest, he's a very dangerous man! Let's just say, he goes on a journey that you don't want to miss.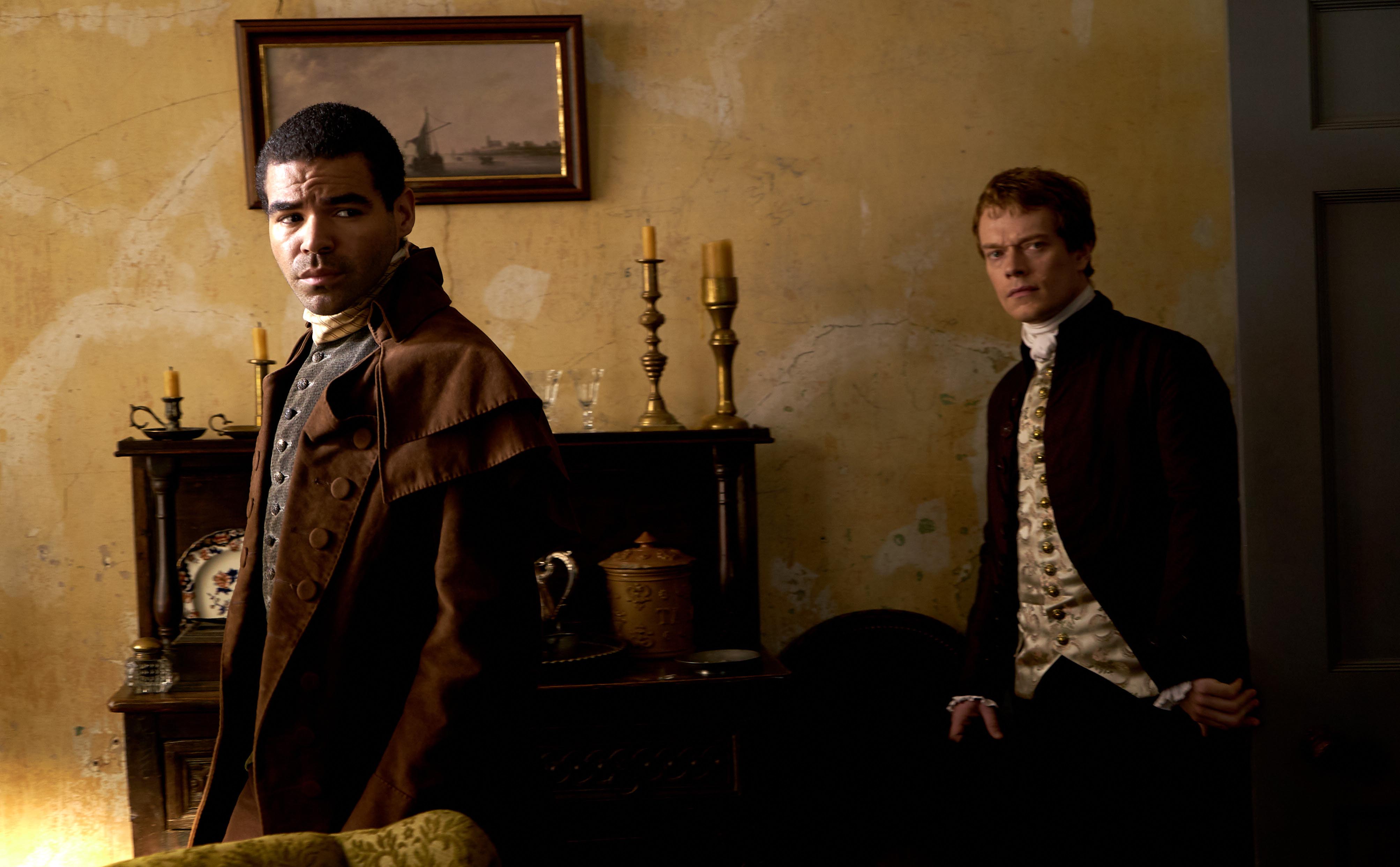 What has it been like filming on the set of Harlots?
I had the best time. The show was written while we were filming and, when I started, I had no idea that my storyline would be so big or that my character would be so crucial to what happens in this series. And for that, I'm really grateful! The most wonderful thing about Harlots is that everyone in positions of authority, from executive producers to directors, on the production is female, and that creates a really unique environment. And when dealing with subjects such as prostitution and various forms of abuse, I think it's really important. Plus the vibe was lovely! I was guided by these amazing women in such a wonderful way and spurred on and encouraged when doing scenes that made me feel uncomfortable. Which was so important to me when I am playing a guy that, if I'm honest, sometimes I don't like!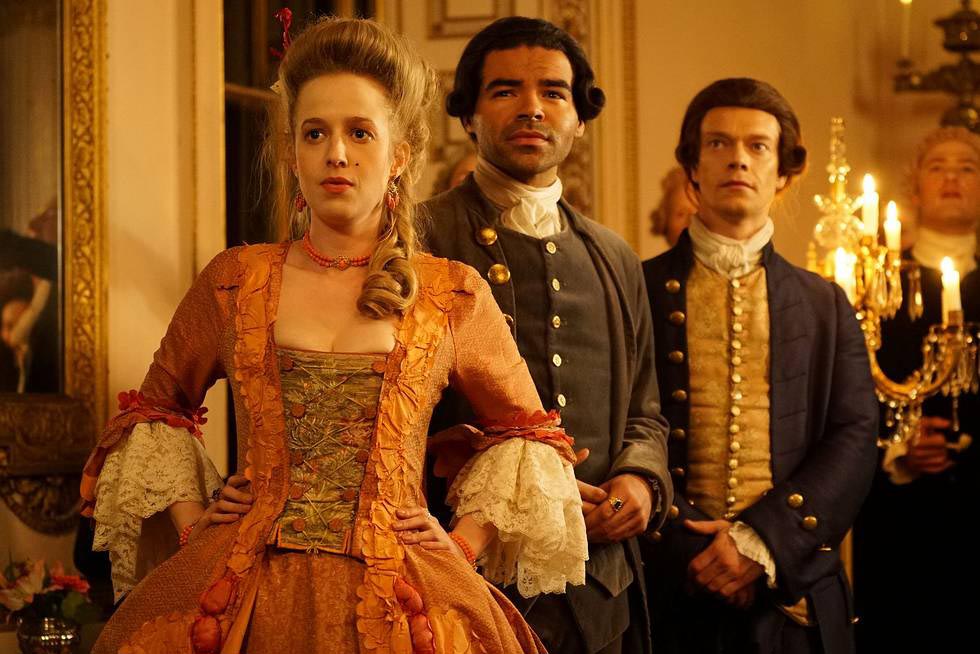 What can you tell us about The Trial of Christine Keeler and how your character fits into the story?
It is going to be the most amazing show. I only had a small role in it but it perfectly fits in with filming Harlots, for which I feel very lucky. I play the barrister of one of the main characters, during the show's big dramatic trial. Which, as you can imagine, was so different from playing a pimp!
Were there any unique challenges that came with the role?
Just conducting myself in a way that made it believable that I could defend someone on trial! That and changing my mentality from pimp to lawyer.
How much research did you do in preparation for the role?
I did as much reading on the trial and the Perfumo scandal in general as possible. There's lots of stuff online but I also did some research on the do's and don'ts for a barrister in the courtroom, especially during the 1960s.
You will also soon be seen in Intrigo: Dear Agnes – were you familiar with the Intrigo film series before joining the cast?
I wasn't! And when I realised Sir Ben Kingsley and Gemma Chan where involved I was more than chuffed. I had a lovely time filming on this – think they're going to be a blast.
Aside from your upcoming projects, is there one particular thing you're excited about for the future?
I'm just really enjoying the opportunity to do a bunch of different stuff and feel really lucky to be in this position. But having some downtime will be lovely. Between Hamilton, Harlots and Intrigo, I've been working for two and a half years straight (first world problems I know) but I'm really looking forward to having some time to chill! I might even get to hang out with my mum more – until she gets bored of me of course!
PHOTOGRAPHY: PAUL BLACK
INTERVIEW: ADAM CROOKES