AMAR CHADHA-PATEL is currently starring in the Lucasfilm for Disney+ show Willow, based on the cult classic Ron Howard film.
We caught up with Amar Chadha-Patel to talk about his latest role and career so far.
AC: What can audiences expect from Willow?
AMAR CHADHA-PATEL: Well, swords, fights, sword fights, rain, magic, 90's fantasy adventure comedy, motley crew dynamics reminiscent of John Hughes and the nuanced examination of the insecurities and challenges conjured up by people just trying to figure out what their purpose is. And also some dancing.  
AC: What do you think is your character's ultimate goal?
AMAR CHADHA-PATEL: Good question. I think Boorman is genuinely convinced that he's destined for greatness and wants to achieve that no matter what. But his definition of 'greatness' may need some reassessment as he gets deeper into this quest he's found himself on.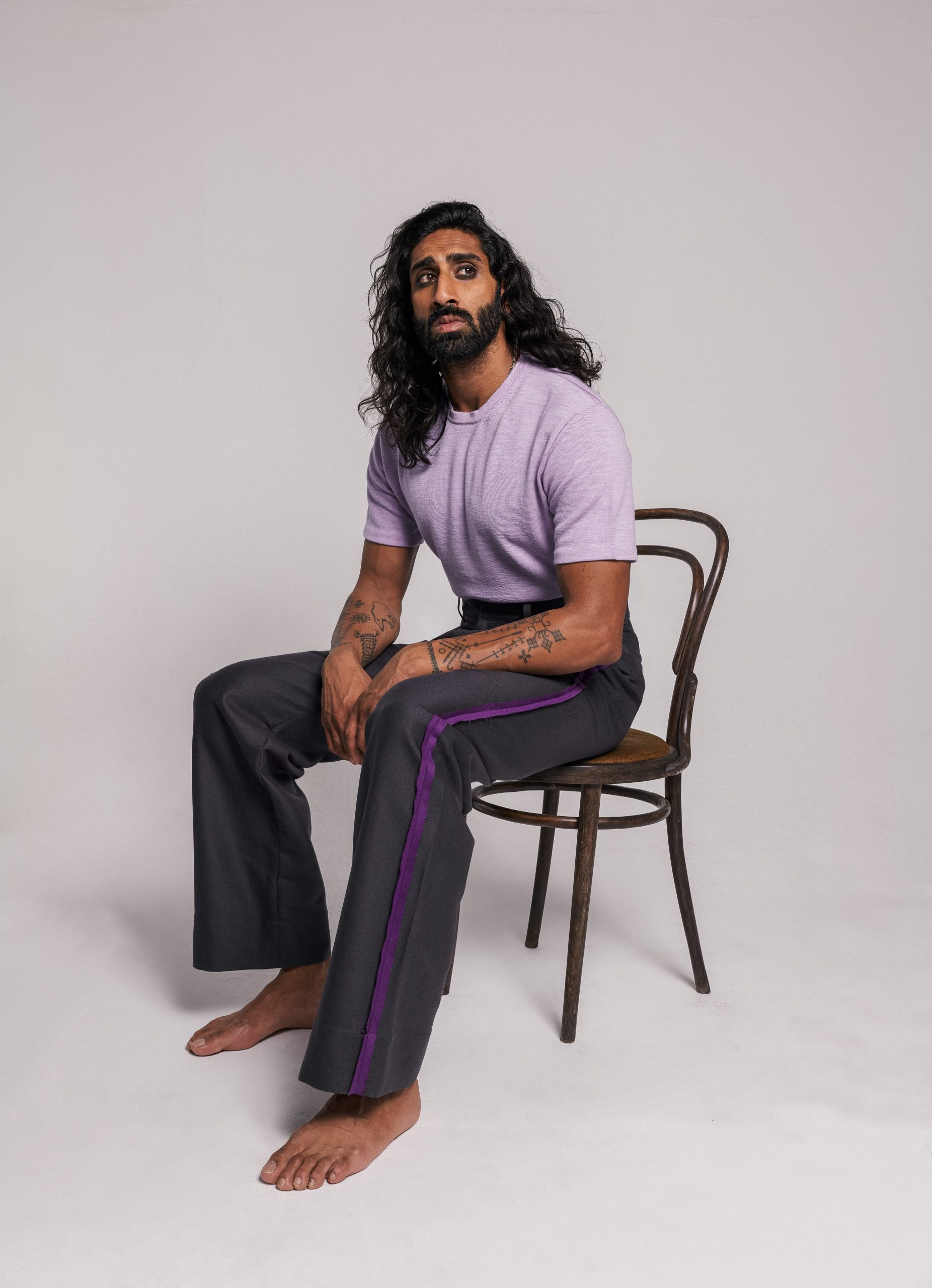 AC: Can you recall any funny moments from on-set filming?

AMAR CHADHA-PATEL: I can recall many. In fact, most of the job was fun. It's finding hard and tough moments that are the challenge (although three weeks of sword fighting in rain machines in various quarries is probably too many weeks). A particularly funny moment was a scene where I had to wake Warwick up from a dream. In order to get a specific shot, I had to lean down over him, nose to nose.
Our director Jamie Childs claimed that the 45 seconds he made us spend in that position, whilst waiting for him to say "action", was because there was something wrong with a light. But I know he was just enjoying Warwick and I was trying not to giggle. Then Warwick burst out laughing and spat in my mouth. That wasn't COVID-safe.
AC: As an actor, what are you still trying to learn?
AMAR CHADHA-PATEL: Great question. Everything! An actor's journey is never complete and my performance style is constantly evolving on different jobs and there are types of dry comedy performance, where detaching yourself from creating the humour by overperforming is essential.
To just let the lines be funny because of where you are and what you're doing is a true skill. Performances like Collin Farrell's and Brendon Gleeson's in Banshees of Inershirm is a great example. Martin McDonagh's writing is sublime and incredibly funny when performed so organically, I'm trying to refine that.
AC: How can you tell when you're reading a great script?
AMAR CHADHA-PATEL: When I can't stop reading it and I find myself starting to perform everyone's lines in my head.
AC: When did you begin to see acting as a potential career avenue?
AMAR CHADHA-PATEL: I was a commercials and fashion film director in my late 20's so I have a lot of technical experience of the process of film productions. I had always enjoyed performing alongside that in my band and making silly sketches with friends.
I started getting a bit bored with the monotony of certain commercials I was chasing for money, so I started exploring acting more. Other colleagues also started putting me in their commercials because I had "a good face". Then I was cast in a Pringles advert in 2014 and met Larry Charles who was directing it. We got on well and he said "We'll work together again".
We wrapped and parted ways and I thanked him for his kind but clearly overly polite claim and then a year later he emailed me saying "Hey A. I'm making a film with Nicolas Cage, do you want to be in it?". I photoshopped my face on the poster for "Face Off" and scribbled a crude "2" on it and said "yes".
Three days later, as I was weeping in my bathroom thinking I'd already ruined my career, he wrote back saying "great". A month or two later I was in Morocco fighting Cage with a samurai sword. After that, I started to think maybe I might have a chance at acting.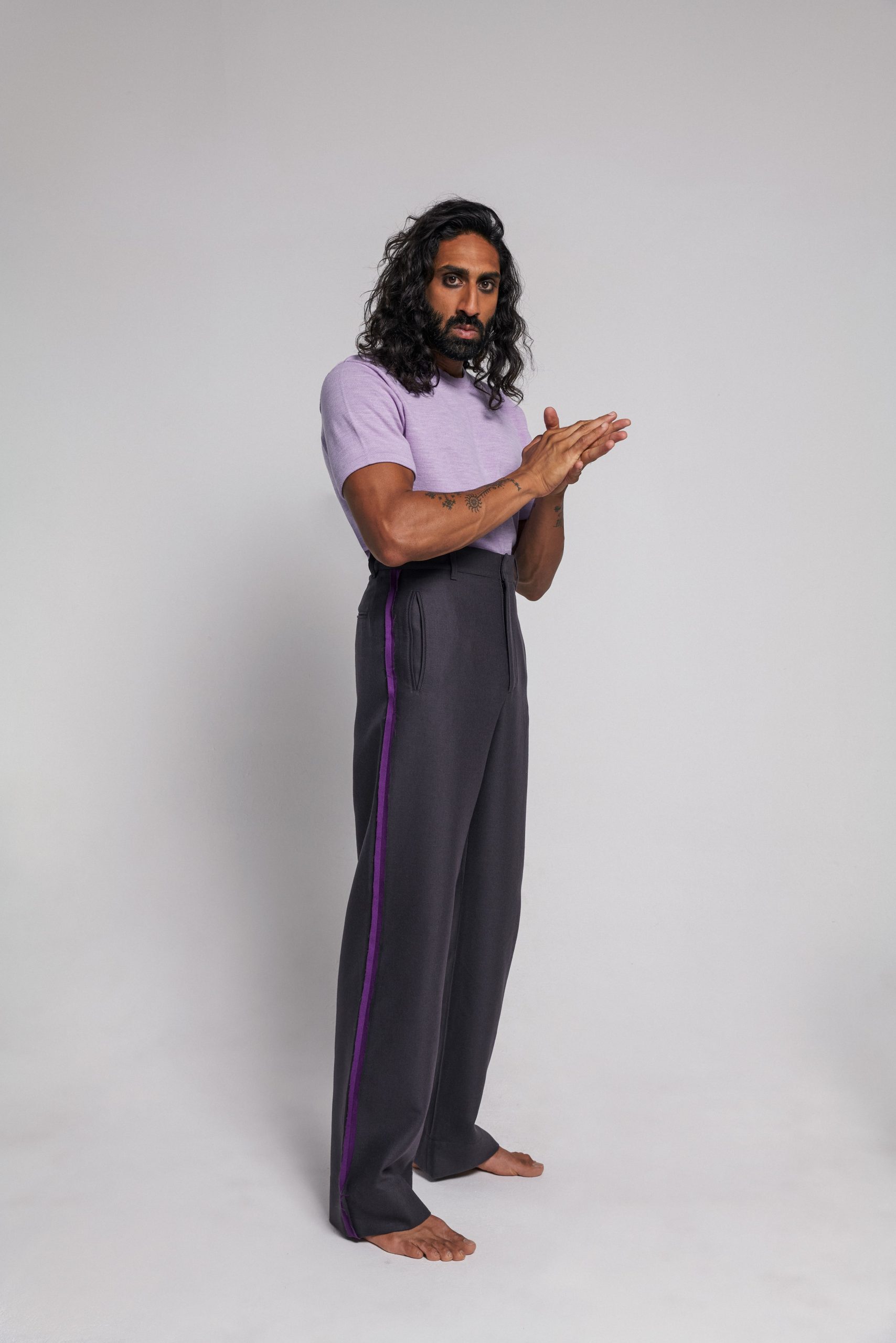 AC: How important is social media to you right now?

AMAR CHADHA-PATEL: It's complicated. Right now it is an incredibly useful tool to promote the things I'm achieving (but only as long as I'm posting content I think is genuinely interesting, and not just throwing chaotic, mindless noise into the ether).
I seem to be on the threshold of a new wonderful diversifying era of film and TV so I want as many people to see what I'm trying to do in the name of south Asian male performers. But, I do find myself doom scrolling for hours on end if I'm not careful. So I'm trying to curate my Instagram feed to be just close friends, feminist posts, cat memes and pictures of really nice houseplants.
AC: What's the biggest realisation you've had this past year?

AMAR CHADHA-PATEL: That I'm getting old and I can't party as much as I used to. Fucking tragic, but I need my eight hours.
I still don't get them though.
AC: Everyone seems to have an app idea at the moment, what's yours?
AMAR CHADHA-PATEL: Binder – you can find local bins wherever you are so you're not wandering around for ages like a lemon, trying to get rid of a coffee cup or some corporate documents that could incriminate you in an embezzlement scandal.
AC: What makes you feel nostalgic?
AMAR CHADHA-PATEL: There is an album called The Source by Ali Farka Toure, a Malian desert blues artist. Whenever I hear it I can remember lying in the backseat of my dad's car at night and looking at the stars out the window while we drove around Cornwall when I was a kid.
That, and comedy, fantasy, action-adventure films of the 90's there's actually an amazing series coming out on November the 30th that really recaptures that.
"Willow" is available to watch exclusively on Disney+.
PHOTOGRAPHER: JOSEPH SINCLAIR
INTERVIEW: ADAM CROOKES
GROOMER: ALEXIS DAY
STYLIST: GRACE GILFEATHER