YUNG6IX has just released his new album Introduction To Trapfro.
Yung6ix is one of Africa's most influential rappers and has been putting the continent's rap music on the map globally for over a decade now. The Nigerian rapper has more than 3 million followers and two iTunes World Music top 10 projects, among other achievements. We caught up with Yung6ix to talk about this new project.
AC: Let's talk about your new album Introduction To Trapfro. What does this body of work mean to you?
YUNG6IX – This body of work signifies the beginning of a new era not just for me but for music globally, most especially to Africa, for once we will have a hip hop sound we can call our own without creating listener boundaries.
AC: How would you describe 'Trapfro'?
I would like to call it a hybrid genre because it was fused from two almost extreme genres of music, Afrobeats and Rap/trap music. Trapfro is not just a style of music in the studio and on recordings it also has its culture which I will gradually introduce to the world as time goes on. It is a fusion of Afrobeats and Trap music, but there are specific elements in the content of the music that makes it unique and distinct from how cliche the fusion of both genres will sound like to the ear.
AC: In the studio, do you have a fear you'd like to conquer?
YUNG6IX – No, I don't, I experiment a lot and I'm conscious of the fact that I'm about to create something that never existed in the world before me. That alone makes every session special regardless of the outcome.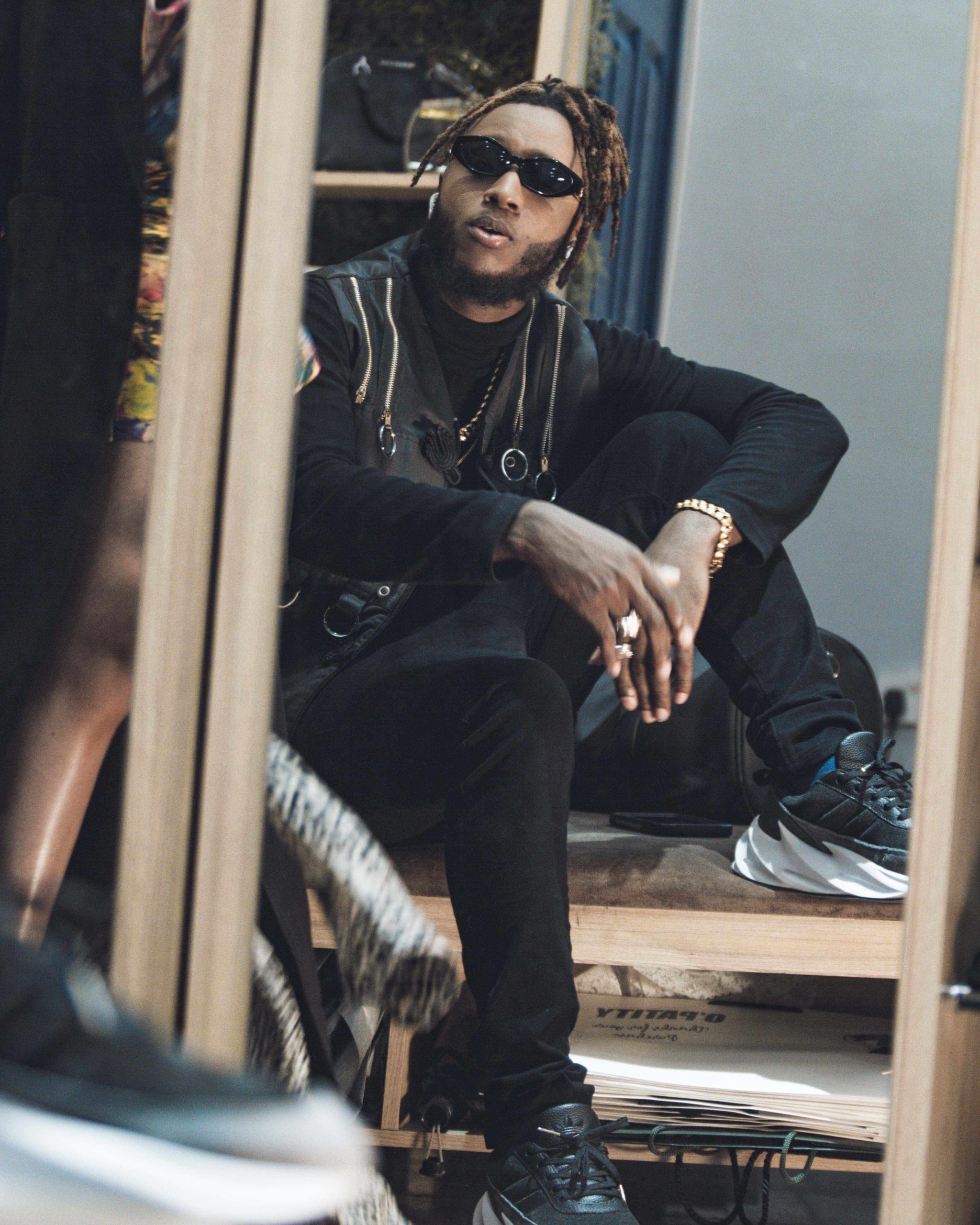 AC: What about outside of the studio?
YUNG6IX – I only have aspirations and not fears.
AC: Where does the creation of a song begin for you?
YUNG6IX – It differs, some records come to you then you define them through your experience and talent, some start in the studio with great producers, some start as freestyle and others start in the bathroom [laughs].
AC: Who do you feel inspired by in the music industry?
YUNG6IX – Lyrically, Lil Wayne is one of my greatest influences. Jay Z has as much influence as Lil Wayne has on me lyrically but his story and his way of life added more knowledge to my life mentally than any other artist. The heights he has taken black excellence to as an entrepreneur is motivating and the financial success he has achieved has paved a new way through the clarity and insights of his journey to being a billionaire and one of the most successful black men in the entertainment industry.
AC: As a music artist, what are you still trying to learn?
YUNG6IX – As much as I can in the fields that I'm interested in. A wise man once said, "Life is a learning process".
AC: How important is social media to you right now?
YUNG6IX – To me, it is my customized cable network for my fanbase which I call "JD's".
AC: Ahead of a gig, do you have any pre-show rituals?
YUNG6IX – No alcohol for 10 hours before I step on stage. Mic check at least 6 hours before I step on stage. Fruits backstage. White towels. My team. Bottle water. Prayers before I step on stage.
AC: What do you want the world to look like in 10 years?
YUNG6IX – The Jetsons [Laughs].
AC: If you had the chance to put something on billboards worldwide next week, what would it be? Or what would it say?
YUNG6IX – Black Lives Matter.
INTERVIEW: ADAM CROOKES