THE SHERLOCKS will release their second album Under Your Sky this October 4th. The Sheffield quartet – with two sets of brothers – are key leaders in a new wave of British bands keeping alt-rock and indie vital for a new generation of music fans.
The released of 2017 debut album Live For The Moment catapulted The Sherlocks into the UK charts at number six, the highest position for any new act in 2017. Live For The Moment inspired devotion wherever they went, from stadium shows with Liam Gallagher and Kings Of Leon, an international array of festival dates to rapturously received shows in Japan.
AC: Talk to us about Under The Sky. What's the story behind the name?
THE SHERLOCKS: It's named after the closing track on the album which is a huge song and a band favourite. It also represents our journey of playing all around the world and nods towards a lot of our inspirations over the years.
How quickly did you settle on the title?
It took a long time, we had a list of about twenty contenders and finally agreed on Under Your Sky after a few weeks.
Where does the creation of a song begin for you?
Every song begins with Kiaran on acoustic guitar, after this, we jam it out in band practice till it sounds half decent.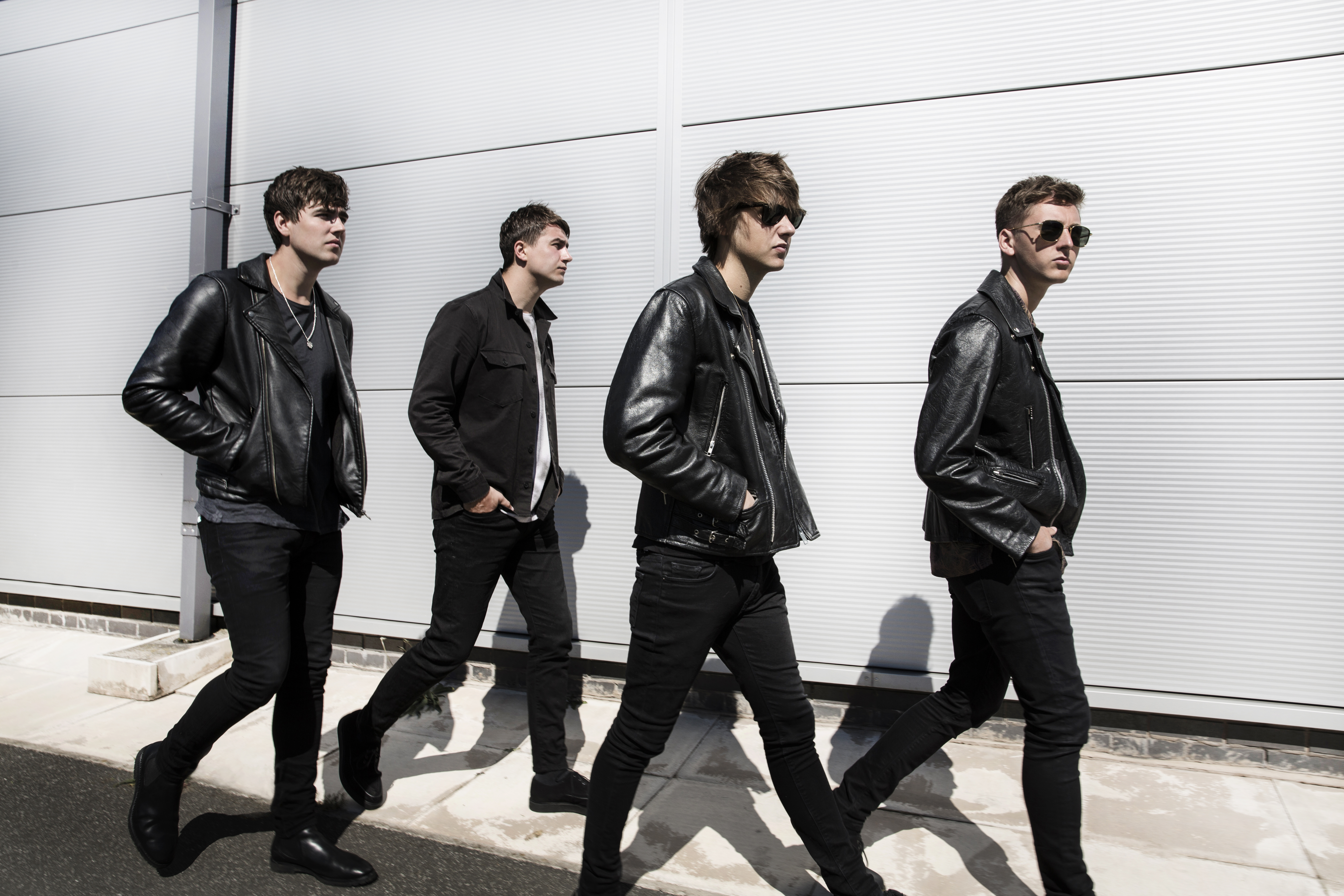 Who did you look to for inspiration when producing the album?
The list is huge but at the time I remember DMA's second album being played and James Skelly wanting to try and start building a couple of songs up from acoustic guitars and adding everything else from there which worked well and was something new.
Have you written any songs that didn't make it onto the album?
We had a pool of around thirty/forty and we whittled it down to fifteen to decide on in the studio, we had a list of certainties that didn't change but a few that we thought would make it have been passed on to the third album.
Like yourselves, so many great bands seem to originate from Sheffield – do you think it's a part of the city's culture?
Definitely, and because so many bands have originated from Sheffield it encourages others to start a band.
What is the strangest fan request you've ever received?
Asking us to sign a Jaffa cake box.
How important is social media to you right now?
In this day and age, social media is vital for a band. It helps to create a buzz and informs people where you are playing.
Everyone seems to have an app idea at the moment, what's yours?
Six-minute abs.
Is fashion something that's important to you?
It's always important to look cool. But as a band, a good image always works.
As a band, how are you listening to music – streaming, vinyl?
Spotify.
Later in the year, you'll be embarking on a UK and European tour. Do you have any pre-show rituals on the night of a gig?
A few press-ups, a good solid vocal warm-up.
Under The Sky from The Sherlocks is now available to pre-order here. Fans who pre-order the album from The Sherlocks' official store will gain access to a pre-sale for tickets for the band's upcoming headline tour.
On October 4th, the album will be released on digital, streaming, CD, vinyl and cassette formats, plus a limited edition galaxy blue vinyl with alternate artwork.
INTERVIEW: ADAM CROOKES