NÁPOLES has just released her new single Circulate.
With Cuban and Russian heritage, the Stockholm-based Nápoles is also one-third of popular DJ and creative collective Ladieslovehiphop, with whom she has opened for Beyonce and Jay-Z, as well as collaborated with Adidas, PUMA, and Red Bull Music.
AC: Let's talk about your upcoming single Circulate. What does this track mean to you?
NÁPOLES – This song means a lot to me. I recorded it together with my friends Chapee and Joe Lefty. We had a lot of fun in the studio. The day before I was in my apartment thinking about how I view myself as an artist. Like, how I want to sound, my whole vibe. I wrote down my thoughts in a notebook and was ready for something new to happen musically.
After recording Circulate the next day, I really felt like it was a good representation of me. The topics in the song come from my everyday life and I love Chapee's production. The whole vibe is an elevation from what I had done before and this is how I found my current sound.
AC: In the studio, do you have a fear you'd like to conquer?
NÁPOLES – My lack of patience with technology when I'm alone.
AC: What about outside of the studio?
NÁPOLES – I want to be braver and love more.
AC: Where does the creation of a song begin for you?
NÁPOLES – It usually begins with the exploration of melodies on a fresh beat that I vibe with. After that, the lyrics and concept gradually come together.
AC: Who do you feel inspired by in the music industry?
NÁPOLES – I love watching people do their thing without compromising. The spectrum of what one can achieve today is so broad and that's really inspiring. Here in Stockholm, I have a lot of friends that are doing music and that really ignites me. Janice and Sabina Ddumba are two of them. By experiencing their talents and watching them grow I feel like I too want to be the best version of me as an artist. My city is filled with so many ambitious creatives that I look up to and I want to be a part of putting Stockholm on the map.
AC: As a music artist, what are you still trying to learn?
NÁPOLES – The balance of being a creative and live sustainably.
AC: Stylistically, how does your solo work differ from your projects with Ladieslovehiphop?
NÁPOLES – Well, the spectrum of what we do in Ladieslovehiphop varies a lot but the biggest difference is that my solo project is a completely new journey for me and us. Thanks to Ladieslovehiphop I have always been around the music industry but now we are really stepping into it.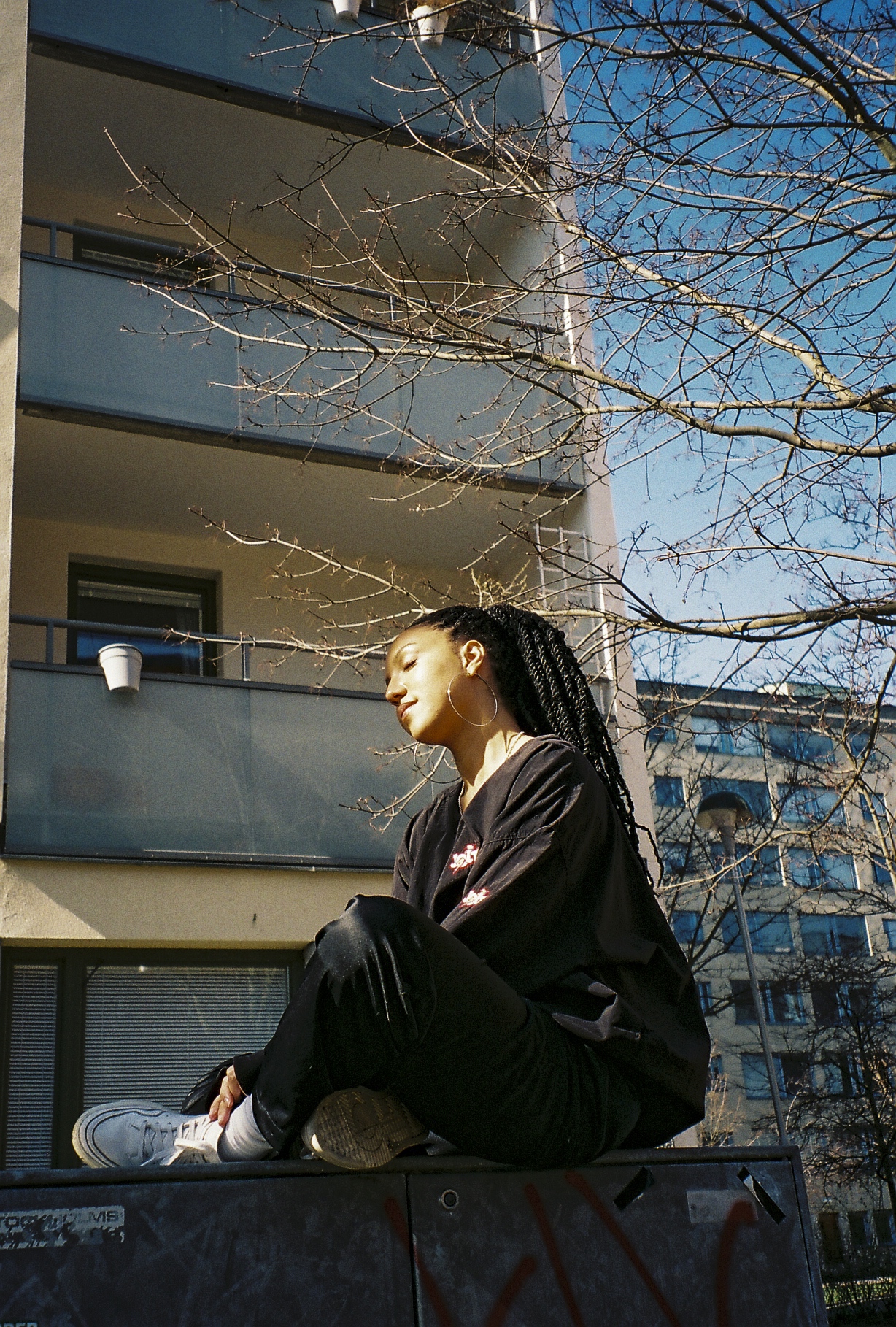 AC: Everyone seems to have an app idea at the moment, what's yours?
NÁPOLES – This one just came to my mind. Maybe an app for separatist groups where anybody can create their own group with different features like chat rooms, live streaming and discussion forums. And by these groups, I'm talking about hobby and lifestyle communities like plant, hair, music, beauty, health groups. In Sweden, this phenomenon is very popular. But as far as I know, they mostly exist on Facebook. Which is a bit boring…
AC: How important is social media to you right now?
NÁPOLES – I would say 50/50. It's important for me to know that I don't need it. That I can spend more time on reading books and do other stuff that I enjoy. But at the same time, I love it. I love it when I use it for learning and inspiration.
AC: Ahead of a gig, do you have any pre-show rituals?
NÁPOLES – I always say a little prayer and connect with myself and the people I'm with. I enjoy doing some loving meditation before. Nothing crazy just yet.
AC: What do you want the world to look like in 10 years?
NÁPOLES – In 10 years I want people to be more aware of themselves and their surroundings. I want to see less injustice and a healthier connection between humanity, nature, technology, wildlife and all of that. It would be cool to see technology integrating with the planet in a sustainable and smart way.
AC: If you had the chance to put something on billboards worldwide next week, what would it be? Or what would it say?
NÁPOLES – Go stream Circulate now!
INTERVIEW: ADAM CROOKES