LILAC SPIRIT has just released her new single Nothing Is Real. Following on from the release of her debut EP Systems Fail, which was released last year to rave reviews from fans and critics alike, 18-year old indie/bedroom pop artist Lilac Spirit is well and truly back.
AC: Let's talk about your new single Nothing Is Real. What does the song mean to you?
Each of my songs is a dear memory to me. I write my songs getting inspired by something that is happening in my life or my mind. This one is like a memory of a feeling, I would say. A feeling that reoccurs sometimes.
What was it like filming the music video?
It was fun and a bit cold [laughs]. It was the first time shooting a music video after a while for me, I missed this process. It was exciting!
Do you have any funny stories from on-set filming?
Actually, yes. Jeremiah, my friend who is co-starring in this video ripped his costume a bit but at a very visible spot. It was just a few moments after the shooting began. We both panicked a little and everyone who was present on set started helping him to fix it. Luckily, I was working with a very talented team, so no one would ever notice it in the video.
In the studio, do you have a fear you'd like to conquer?
I feel like sometimes I get too serious about recording and start focusing too much which leads to myself being afraid that I'm not good enough. Sometimes I really do expect too much from myself and forget that I am just a human being and I don't need to be ideal. Just real. Not ideal but real.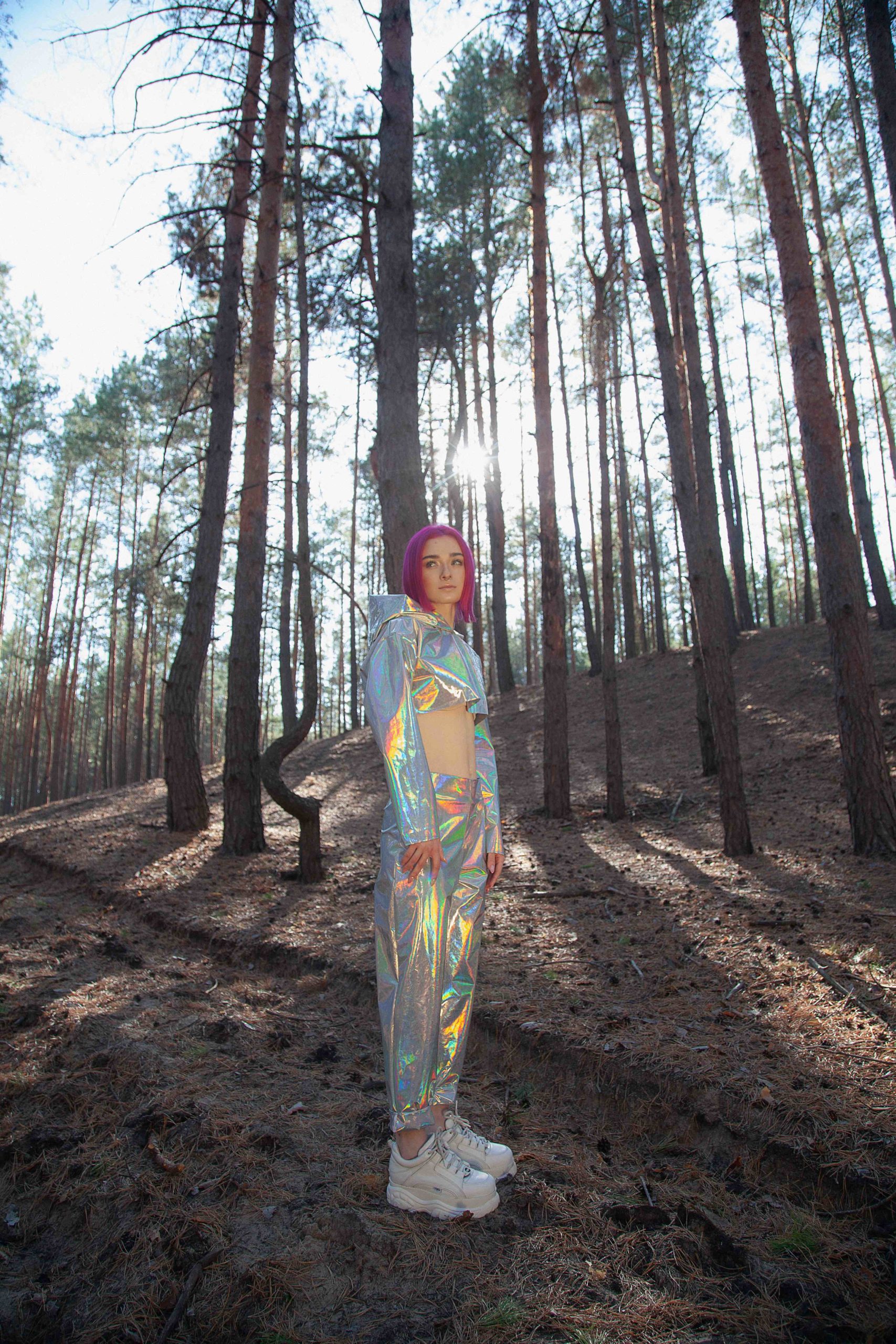 What about outside of the studio?
Oh, if you mean life, then I am afraid that I am procrastinating too much. This is more like my negative character trait, which I am really working on.
Where does the creation of a song begin for you?
It begins with some thoughts or feelings. There is something that I want to say, an idea that I want to convey and I'll start putting it into lyrics, as they are what I emphasize in my music. Usually, lyrics come together with melodies in my head and later, if the melody sounds too primitive to me or just doesn't feel right I moderate it when I go further into finishing the song.
Who do you feel inspired by in the music industry?
My biggest inspiration has been Sam Smith for six years now. He is a hard-worker and has always been honest in his music, on stage and to himself. This is what I find being the most important thing, staying true to yourself no matter what.
Recently, my new big inspiration became Col3trane. I fell in love with his lyrics, melodies, and sound production. I noticed that same as me, he uses different symbols, allusions, metaphors in lyrics and speaks about some things covertly, which is the best part about writing songs. You can literally write a song about an apple but the poetic devices will reveal that it is actually about temptation. And people who either know what's up or research the lyrics of your song will find out the true meaning.
As a music artist, what are you still trying to learn?
As a lot of people would say, there is always room for improvement. I agree with this statement and that is why I want to study Songwriting at BIMM Institute. To get new knowledge in that field. I am also currently acquiring sound production skills. Very interesting and extremely useful. Continuing the list, I am learning how to DJ too, in genre techno specifically. I mean, I live in Berlin, I can't not like techno.
How has Ukraine informed your musical influences?
Well, as a kid I, of course, listened to some Ukrainian artists. I remember I had a phase when I was listening to these two bands a lot, that have very impressive and unusual lyrics. I guess that was quite an influence!
Everyone seems to have an app idea at the moment, what's yours?
Gee, this question took me by surprise, didn't think about that. I think it is going to be quite hard to come up with something that doesn't exist already.
How important is social media to you right now?
I would say quite important. I am glad social media exists, I have a lot of friends around the world and it helps me stay in touch with them. Also, I love sharing positive vibes with people and Instagram is a good platform for that. I film funny Instagram stories sometimes and if it makes at least one person smile I am already happy about that. And of course, Instagram is good for making people aware of my music.
Spread good vibes and good music!
Ahead of a gig, do you have any pre-show rituals?
Sometimes I meditate before performing. But it's always breathing exercises for sure. Gotta get that oxygen, you know.
What do you want the world to look like in 10 years?
Peaceful? That would be cool.
If you had the chance to put something on billboards worldwide next week, what would it be? Or what would it say?
"You got this. You can do it". I am sure people who would've needed these words would see those billboards and become at least a tiny bit more uplifted.
INTERVIEW: ADAM CROOKES