When KSI isn't throwing punches in the ring, he's making his presence known in the music industry. Ahead of the highly-anticipated fight against Logan Paul at Staples Center in Los Angeles on November 9th, KSI dropped his latest single Down Like That featuring Rick Ross, Lil Baby and S-X. His prior release, Keep Up, broke new ground for the entertainer, debuting at #1 on the UK R&B Albums chart. With more than four billion video views and twenty million subscribers, KSI is at the height of his powers.
AC: Where does the creation of a track begin for you?
KSI: It mainly starts in my house. I go to my room, hear a beat I like and I just write away.
AC: Who do you look to for inspiration when producing music?
If I'm being honest, there isn't one particular person I look to for inspiration. I just like music from different genres. From rap to rock, if it makes me feel a certain way, I fuck with it.
Can you tell us any funny stories from working in the studio?
This was when I was recording in Amsterdam. We were making a beat, smoking some weed and enjoying the vibe. Once, we made a beat kind of similar to [Friends With Benefits]. We thought about a topic for the track. We threw across a few ideas but ended up on 'jug'. We wanted to make a drinking anthem. Plus, we could play around with the fact that jugs could also mean boobs. So we made the whole song. We were gassed, we knew this was going to be another hit until one of my mates Randolph came through with a bombshell. We thought Americans said "Jug, jug, jug, jug", but they actually say "Chug, chug, chug, chug". Whole song was ruined. All the innuendos we made in the song made no sense, so we had to scrap it [laughs].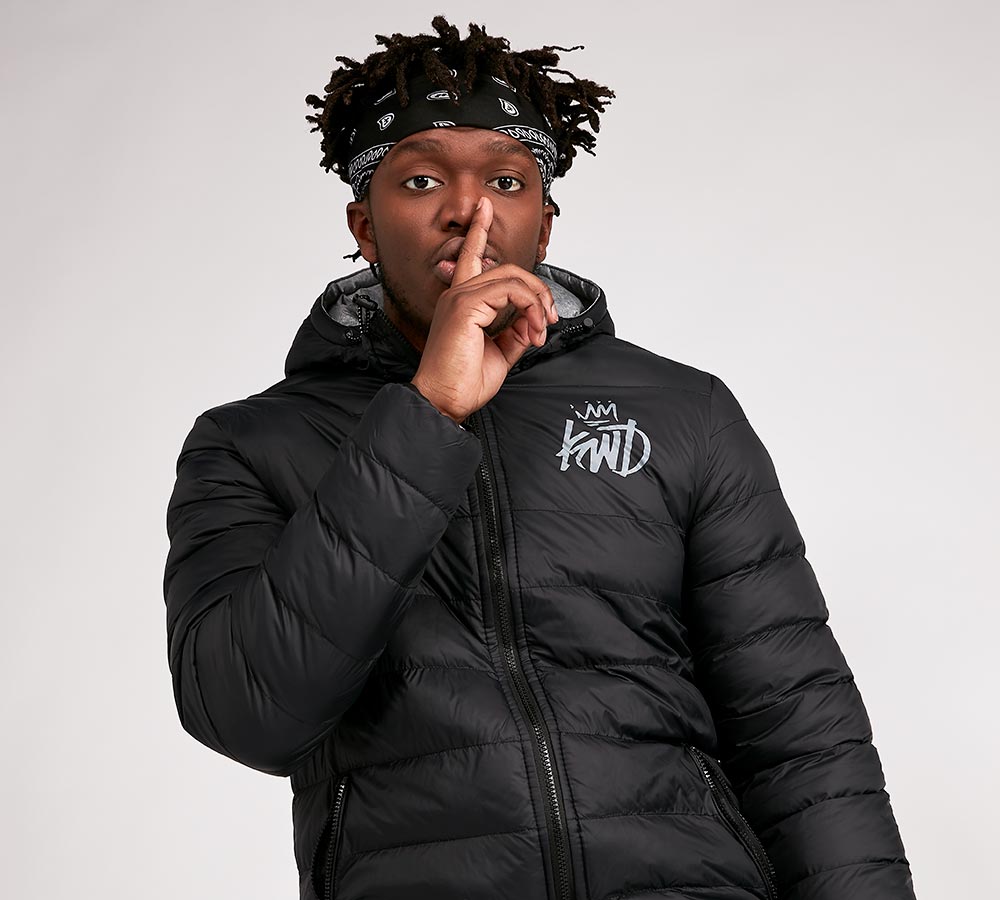 In your opinion, who in the rap game has the best bars right now?
Hands down, Kendrick Lamar. No question.
You worked with Rick Ross and Lil Baby on your new single Down Like That. How did you make it happen?
Mams, my manager, deserves all the credit for this one. He's the one that made it possible. The man is a wizard [laughs].
Can fans expect a new album next year?
Yes. Very soon!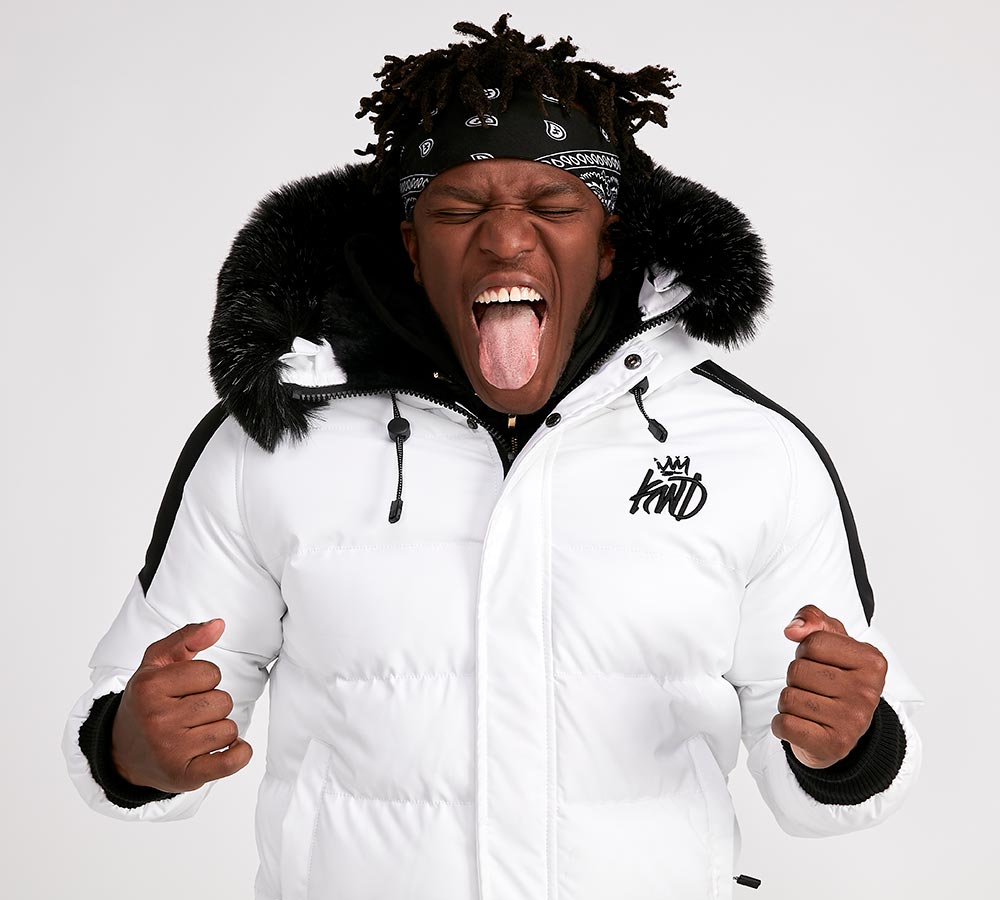 If you had the chance to put something on billboards worldwide next week, what would it be? Or what would it say?
"Subscribe to KSI".
What is a personal fear you'd like to conquer?
My fear of bees [laughs].
Can you tell us two things that you respect about Logan Paul?
—
Stream KSI's new single Down Like That featuring Rick Ross, Lil Baby and S-X here
INTERVIEW: ADAM CROOKES