JON PLANT just released his latest single So Broke It Hurts, featuring FAYYE. The Yorkshire-born songwriter has gained a reputation for crafting haunting and emotional tracks that tell stories listeners can relate to. We spoke with Jon Plant about his musical journey so far and his recent collaboration with FAYYE.
AC: In the studio, do you have a fear you'd like to conquer?
JON PLANT: No, I'm very lucky to work with my producer Jack, we have a great relationship and get on well so it's always been a safe space that is more exciting than scary!
What about outside of the studio?
Well performing live was my biggest fear up until relatively recently, I still get nervous before a gig but it's much more controllable now!
Let's talk about your new single So Broke It Hurts, What does the song mean to you?
So Broke It Hurts is a song I wrote after experiencing homelessness in New York and London, after I moved to London from Yorkshire I noticed how easy it is to get used to homeless people being on the streets, I really want to wake people up to this problem that has grown over recent years.
What was it like growing up in Yorkshire?
I was very lucky to have the childhood that I had, it enabled me to grow my imagination and stay in touch with my emotions which I believe has enabled me to access what is needed to be creative, growing up in a small town surrounded by beautiful countryside is pretty idyllic and I never thought I would be happy living in a city but things change!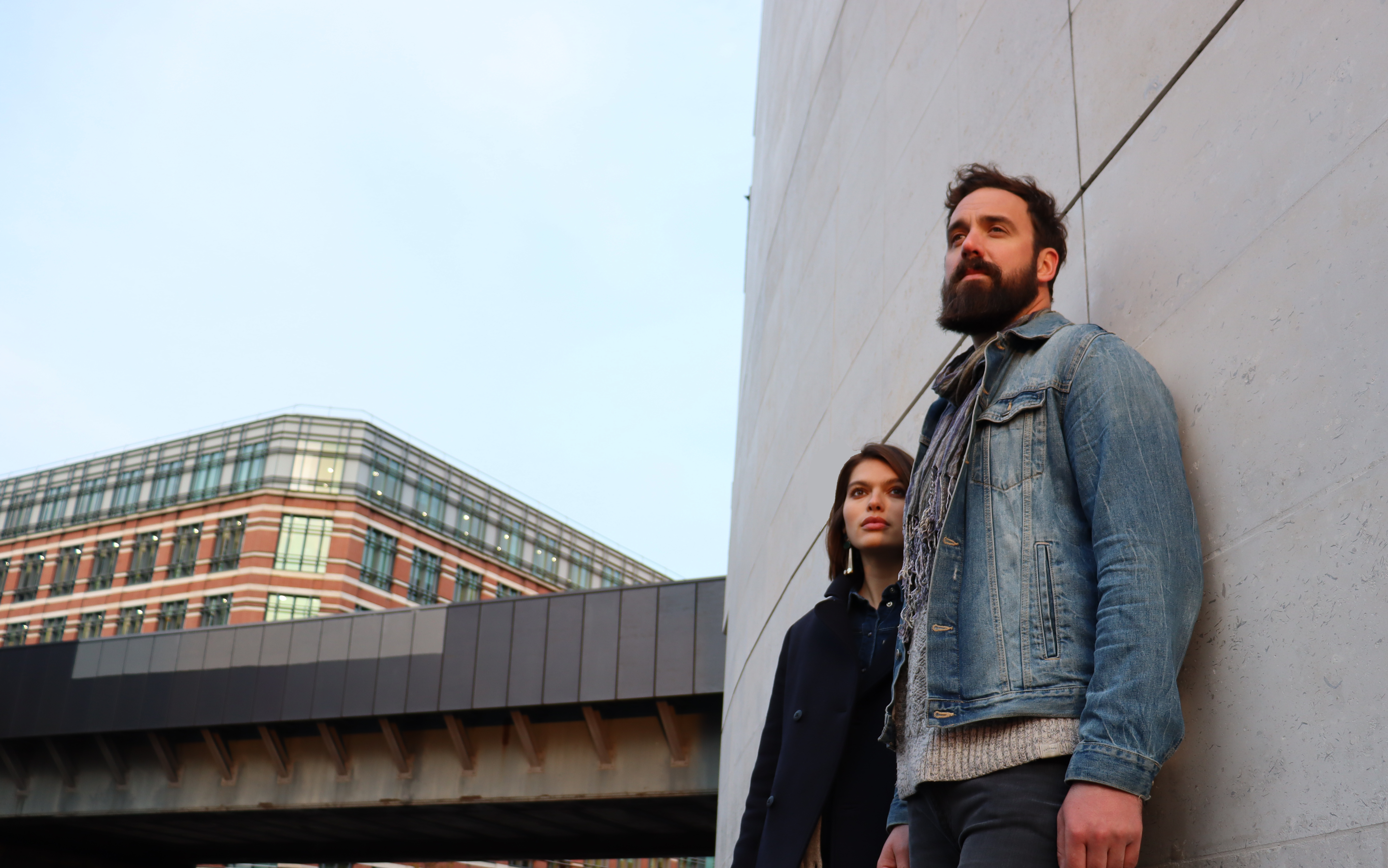 Would you describe homelessness as an epidemic?
Yes I would, I really feel that over recent years the problem has grown, not only in London but in cities and towns across the country sleeping bags and tents are everywhere, I feel that our country's support systems have become weaker and that it's a lot easier to end up on the streets these days…
Who do you feel inspired by in the music industry?
Well I can't deny that bands like Coldplay and Razorlight helped me develop my singing style but Damien Rice and more recently Bear's Den have been an influence and inspired me to make music.
You collaborated with FAYYE on the new single, how did you find the process?
Yes, I met FAYYE in the studio, myself and my producer and management team had agreed a female vocal would help the track, Jack knew FAYYE and suggested her for which I'm very grateful, we got on straight away and she was able to envision what I wanted to achieve, we are now friends and I'm excited that she is also releasing her own music too, you should check it out!
What do you look for in a collaborator?
FAYYE is the first person I have collaborated with but I would say the most important thing is that you can connect and communicate with them, if you're both on the same page then it's going to be a lot easier to be creative
How did your childhood inform your musical influences?
If I'm honest my musical influences came later in life, I discovered my own taste in music when I was 16 plus really, which was when I started discovering bands like the Pixies who definitely influenced my earlier songwriting while I was playing with indie rock bands. But having the freedoms of growing up in the countryside definitely helped.
Where does the creation of a song begin for you?
That's something that changes, but when a song happens easily it's usually when I decide on a subject or situation that I want to write about, then the lyrics and melody tend to fall out at the same time! But I also have a collection of guitar riffs, chord arrangements and lyrics and which can also spark something.
As a music artist, what are you still trying to learn?
It would be easy to say how to make money! But on a more positive note I would say that I'm always learning how play my instruments and how to manipulate my voice to try and create better music. I have only been trying to do this seriously for three years after moving to London so I'm still learning how to be a music artist!
If you had the chance to put something on billboards worldwide next week, what would it be? Or what would it say?
I think I'd like to create a message that could help to make a difference in the world and help us move towards living in a world that is healthy and sustainable whilst being kind to each other! How I might do that needs more thought for sure…
Have you been thinking about a New Year's resolution for 2020?
I haven't thought about it yet but about a month ago I went on an amazing trip to California where me and three friends went bike packing across the desert, I'd like to do more of that, so I guess my resolution might be to be more adventurous!
INTERVIEW: ADAM CROOKES