ILANA ARMIDA has just released her new single Umami Mami which she co-wrote and produced with X Factor winner Alex Kinsey and Grant Slayer. With over 1M listens on Spotify, iLana is gearing up for the release of her latest EP, which is to be released later this year through her own record label, Eastpark Entertainment.
AC: Let's talk about your new single Umami Mami. What does the track mean to you?
ILANA: I love this track! It is the most 'me' feeling song I have ever done. It is obviously lighthearted and a bit comical but it still slaps and makes me want to dance and I think a lot of us need a fun distraction right now.
AC: In the studio, do you have a fear you'd like to conquer?
ILANA: Freestyling! I am never afraid to sound bad because sometimes you have to mess it all up before you get the perfect take but when it comes to freestyling lyrics, I get nervous and in my head a little bit. I much prefer working the lyrics out on paper before singing them out loud but I'm working on it.
AC: What about outside of the studio?
ILANA: Spiders – also those giant flying beetles that are blind or whatever. I try to be cool with all living things but no thank you!
AC: Where does the creation of a song begin for you?
ILANA: It all depends! Sometimes I will start with a concept, maybe something I remembered or recently experienced that I need to get off my chest. Sometimes, I am in the room with musicians and something they play inspires a melody. But a lot of the time the creation begins in the shower. My best ideas for songs usually happen in the shower.
AC: Who do you feel inspired by in the music industry?
ILANA: So many people! Bruno Mars, JT, J-Lo, ARI, TLC, Kehlani! I love performers! I think on a stage is where the real magic happens!
AC: As a music artist, what are you still trying to learn?
ILANA: So much! I am constantly trying to learn and grow as an artist. Whether it be learning new instruments or getting better at production, dance, and fitness, becoming a better singer. I try to do something every day to help me progress in my craft.
AC: Everyone seems to have an app idea at the moment, what's yours?
ILANA: Nice try! I will tell you my second best idea though…"Nacho App". An app for nachos. Find the top-rated nacho joints in your city. Voted on by foodies and food critiques worldwide. The app also lets you order nachos to be delivered any time of day or night.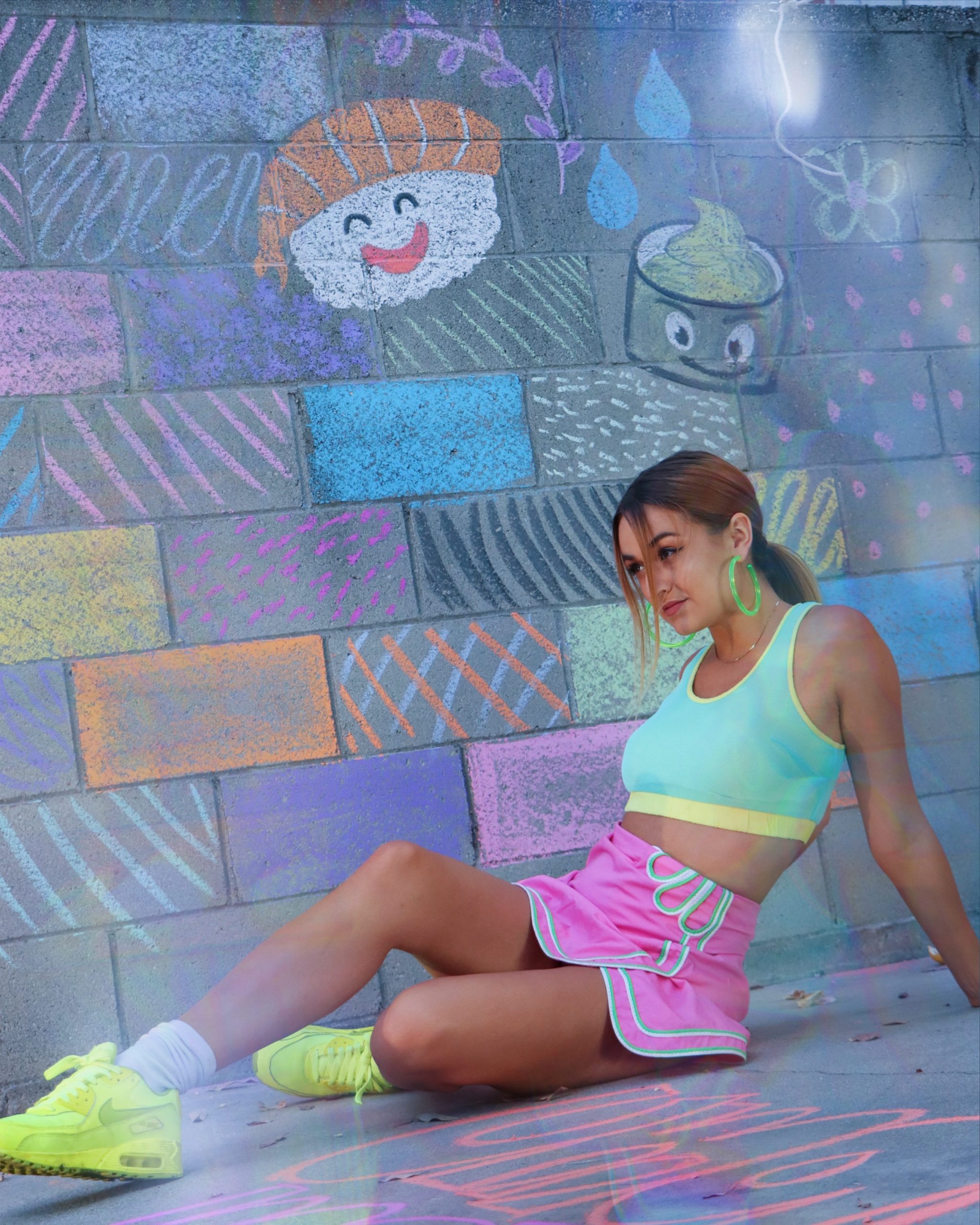 AC: What inspired you to start a virtual happy hour?
ILANA: Any excuse to get drunk at this point. No, honestly, I have so many incredibly wonderful and talented friends and I miss being able to kick it and create together. This is a way for me to do that and also let people get to know me and my music.
AC: How important is social media to you right now?
ILANA: I understand that it is important as an artist to promote yourself via all social media platforms. However, as much as I love connecting with people there is so much I can't stand about social media. The pressure to post, the ingenue feel to Instagram, the stigma that if you don't have a million followers you are less important or successful. I would love to be a part of changing that dynamic and genuinely connect with people around the world while remaining true to myself.
AC: Ahead of a gig, do you have any pre-show rituals?
ILANA: I usually just meditate and have a glass of red wine, maybe do a little stretch.
AC: What do you want the world to look like in 10 years?
ILANA: Have you seen the movie Avatar? Like that.
AC: If you had the chance to put something on billboards worldwide next week, what would it be? Or what would it say?
ILANA: It would probably say "I could be your Umami Mami" and have a picture of me with giant chopsticks directing people to my Spotify.
INTERVIEW: ADAM CROOKES