FAIRHAZEL has just released his new single Jerry Li. This is the first of many new single releases followed by a full length album release later this year. We caught up with Fairhazel to talk about his new music and life as an artist.
AC: Let's talk about your new single Jerry Li. What does this track mean to you?
FAIRHAZEL – I have a friend called Jerry Li who I met in university and he's a wonderful musician from Taiwan (Cloudriver, check him out) and after university he had to go back to Taiwan to serve compulsory military time, and I wrote this song about him running away (fictional) from the military camp in the middle of the night, with a guitar, off to make music again.
AC: In the studio, do you have a fear you'd like to conquer?
FAIRHAZEL – I'd love to feel good about my mixes. I really enjoy doing everything from start to finish myself, even if that means sacrificing a little bit of quality, that I could get from a professional studio. I work best alone with no financial pressure, just messing around, and I love learning about all things music engineering related. But every time I hear my songs, my head is whispering at me, "mmm, those guitars don't sound full, vocals are a little harsh" then I'll go and put on a song by Idles to compare and despair looms.
AC: What about outside of the studio?
FAIRHAZEL – Outside of the studio. I fear not doing the right things with my time, wasting time, a lot of time centric fears.
AC: Where does the creation of a song begin for you?
FAIRHAZEL – Usually an idea, a concept. Most of the time from things I've heard or been told or conversations I've had. Also a lot of it will come from finding music I haven't heard before, and going down rabbit holes, and then just getting obsessed with the production, harmonies, progressions, melodies.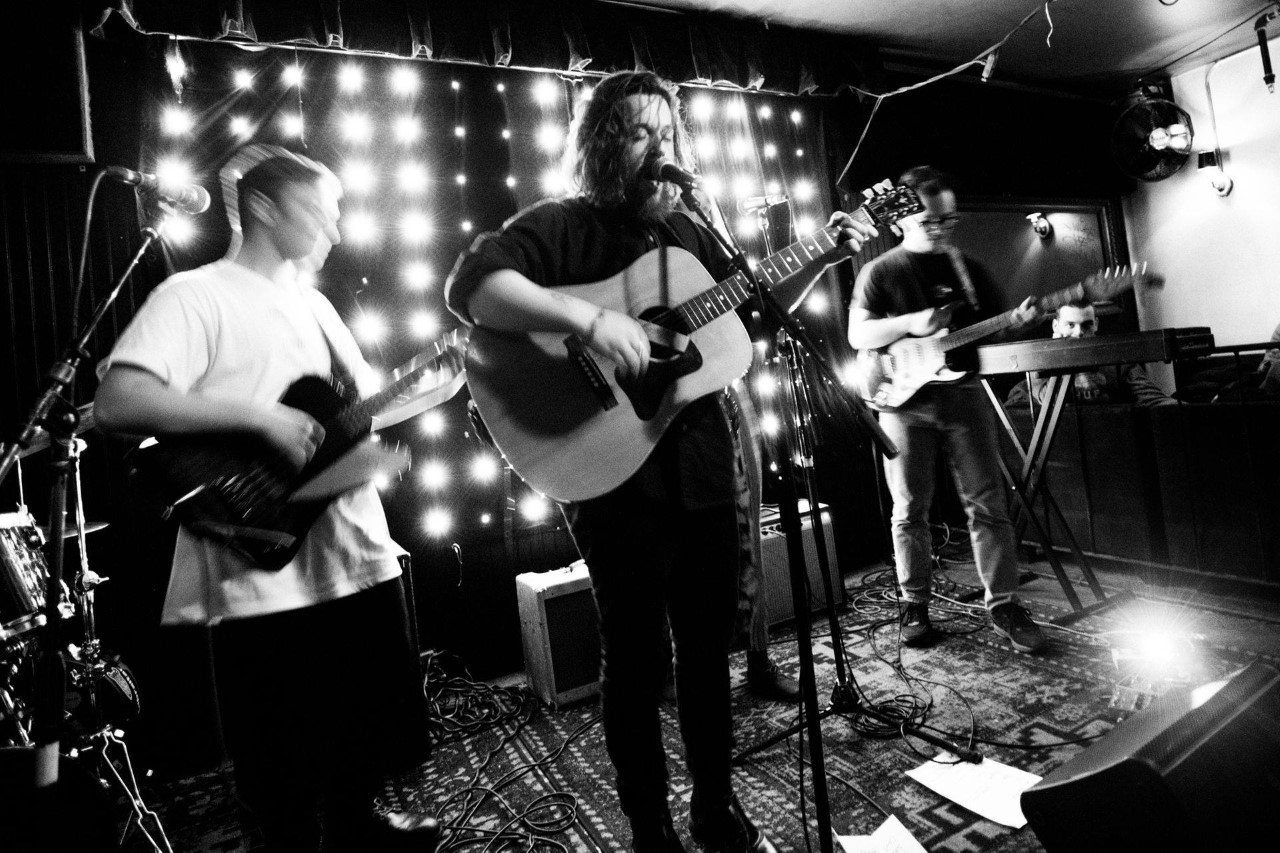 AC: Who do you feel inspired by in the music industry?
FAIRHAZEL – Alice Phoebe Lou, she's an awesome South African musician. I saw her live and it was an incredible show, the band was unbelievable. She's also totally independent, which is ideal. Also, King Gizzard and the Lizard Wizard, I like that they are doing what seems like exactly what they want creatively, and that they release so much music.
AC: As a music artist, what are you still trying to learn?
FAIRHAZEL – I think how to write better songs, but I feel like that's something that will never feel complete.
AC: What can you tell us about your upcoming album?
FAIRHAZEL – I've been working on a lot of music! Both in London pre-COVID and Los Angeles post-COVID, and it's a bit of a different sound from the last album, I've learned some more production/engineering wise and definitely found new influences.
AC: How important is social media to you right now?
FAIRHAZEL – To me, personally, I can't stand it. If it wasn't for the fact that musicians are supposed to keep up a brand, I'd not have it. I don't like the mindset it puts me in looking at it or using it to post, it feels so unnatural. But alas, I use it anyway.
AC: Ahead of a gig, do you have any pre-show rituals?
FAIRHAZEL – Definitely no food. I tried Qi-Gong a few times before shows, but the adrenaline makes me too energized to relax.
AC: What do you want the world to look like in 10 years?
FAIRHAZEL – A different political system in the US, and other places. I don't know what, but something greener, more peaceful, and less power-hungry. A focus on buying locally, better animal treatment. A music industry geared towards the independent artist.
AC: If you had the chance to put something on billboards worldwide next week, what would it be? Or what would it say?
FAIRHAZEL – I feel like everything I think of sounds cheesy. Something that promotes love over hate, phrased in such a way that it takes the world by storm, followed by a single I'd consequently write called love over hate, capitalizing on the success of my billboard, and setting the record for the first song to hold a #1 spot for 20 consecutive years. Then I'd gather all the royalties, withdraw it as cash, and hand it out worldwide, leaving me enough remaining money to buy a Wurlitzer, and a nice dinner at Sage in Echo Park.
INTERVIEW: ADAM CROOKES