DYLAN JOHN THOMAS has just released his latest single Lost Without. The 23-year old Scottish songwriter has recently supported Liam Gallagher and Gerry Cinnamon on tour. Dylan John Thomas' songs explore a variety of issues, including his difficult childhood in Glasgow's East End and the complexities of love, taking inspiration from Bob Dylan, Johnny Cash, Oasis, The Stone Roses, The Kinks and The Beatles.
AC: Let's talk about your new single Lost Without. What does this track mean to you?
DYLAN JOHN THOMAS: Lost Without is a reflection on love and loss and conflicting thoughts. I started writing it while I was on tour and I had a fast country guitar riff sitting about which I knew would go well with the lyrics.
AC: In the studio, do you have a fear you'd like to conquer?
DYLAN JOHN THOMAS: I learned to sing through playing guitar but I find it weird singing without playing an instrument. Recording vocals can be a bit strange so I sometimes pretend I'm still playing guitar.
AC: What about outside of the studio?
DYLAN JOHN THOMAS: Scared of spending too much time playing computer games. Sometimes 10hours pass before I know it.
AC: Where does the creation of a song begin for you?
I usually mess around on the guitar or piano and see if I can come up with a riff or chord progression then I throw a melody and lyrics over the top of it.
AC: What was it like supporting Gerry Cinnamon and Liam Gallagher on tour?
DYLAN JOHN THOMAS: It was dynamite. The venues that we played on those tours are stages that every artist dreams of playing. To open those shows for musicians that I admire was surreal. Gerry has taken me on tour with him for the last couple of years and I've got to live the dream playing all the best venues around the UK and Europe.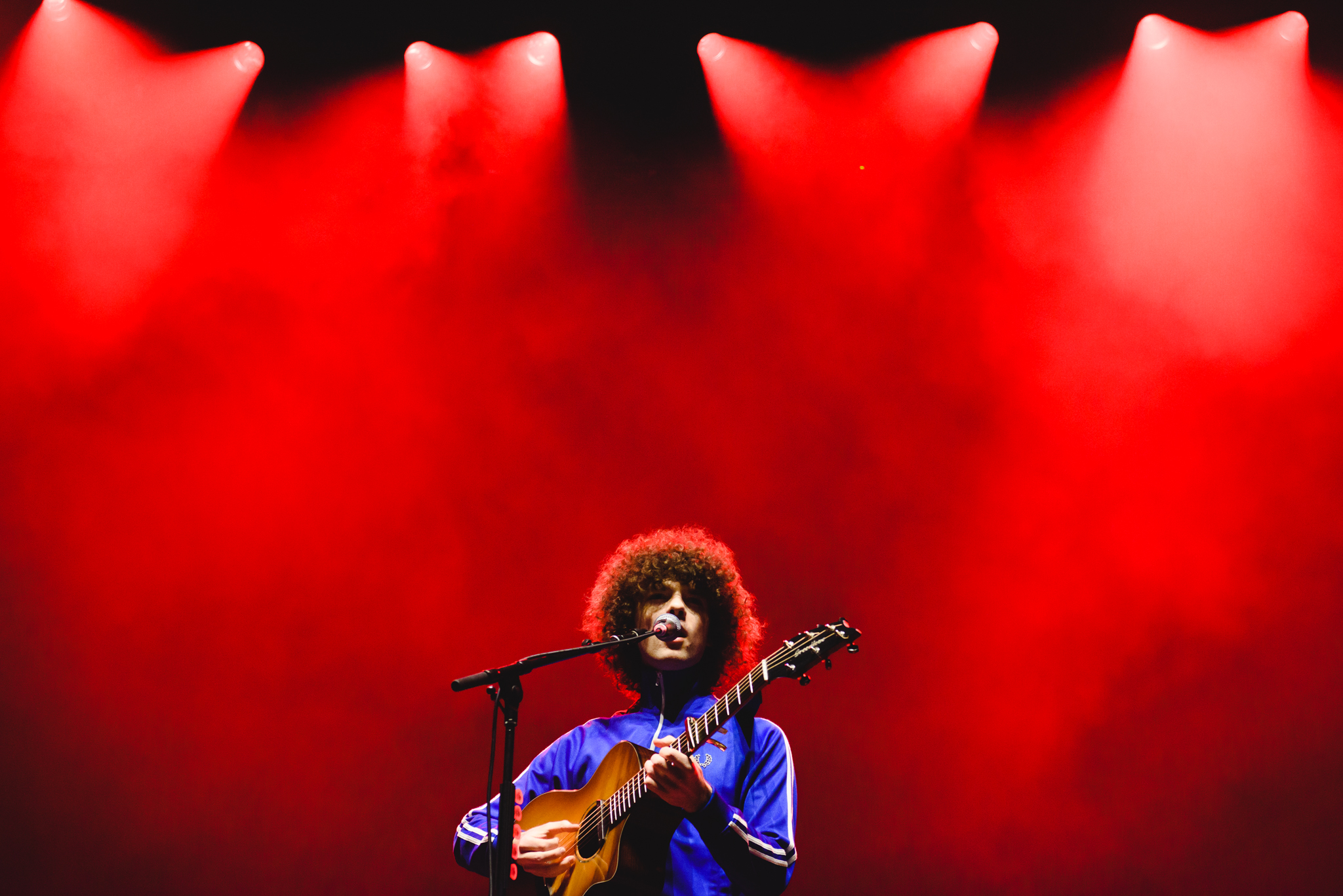 AC: Who do you feel inspired by in the music industry?
DYLAN JOHN THOMAS: The first musical memory that I have is listening to Johnny Cash Ring Of Fire. It was on Tony Hawk's Underground 2 for the Playstation. I started playing guitar when I was 10 years old and that was the first song I learned. Through listening to Johnny Cash, I was introduced to the likes of Bob Dylan and The Beatles. And that's where I pull most of my inspiration from.
AC: As a music artist, what are you still trying to learn?
DYLAN JOHN THOMAS: I am always trying to improve my guitar and piano playing as well as songwriting.
AC: Everyone seems to have an app idea at the moment, what's yours?
DYLAN JOHN THOMAS: A telly remote tracker.
AC: Ahead of a gig, do you have any pre-show rituals?
DYLAN JOHN THOMAS: I don't smoke half an hour before I play but that's not really a ritual, it's more common sense.
AC: If you had the chance to put something on billboards worldwide next week, what would it be? Or what would it say?
DYLAN JOHN THOMAS: Only 221 days until 2021.
INTERVIEW: ADAM CROOKES