almost monday have just released their new single come on come on. The San Diego-based band got their start playing self-booked shows in their hometown, soon drawing a rabid following on the strength of their larger-than-life energy, effortless charm, and sing-along-ready anthems.
AC: As a band, in the studio, do you have a fear you'd like to conquer?
ALMOST MONDAY: Not specifically, however, we have an internal motivation to make stuff that is pushing some sort of boundary.
AC: What about outside of the studio?
ALMOST MONDAY: Lots can go wrong when you're playing live. In the studio, you can really edit or fix any mistakes but that's definitely not the case live. Harnessing that nervous energy and fear of the unknown of a live show and using it as fuel to play like it's your last!
AC: Let's talk about your new single come on come on. What does the song mean to you?
ALMOST MONDAY: We wrote come on come on pre-quarantine and I think the original concept or idea behind it was to talk about getting away from the busyness of life and taking some time to enjoy yourself. I feel like it's changed in a weird way ever since this whole pandemic began. The song now feels like a hope for the future to be able to get back outside and get back to enjoying the things that are easily taken for granted.
AC: How have your childhoods informed your musical influences?
ALMOST MONDAY: I think whatever you hear around your house from your parents or older siblings has a sort of unconscious effect on what you end up creating.
AC: Where does the creation of a track begin for you as a band?
ALMOST MONDAY: The cliché, 'it always changes' is definitely the case here. That's the fun mysterious part about being a creative, is really the unknown way you stumble into your work.
AC: As a band, what are you still trying to learn?
ALMOST MONDAY: Honestly, everything.
AC: How much of an impact has San Diego had on your music?
ALMOST MONDAY: We started as a surf rock band because that's just what you do when you're a young band in San Diego.
AC: What does the rock genre mean to you?
ALMOST MONDAY: Genres are inevitability blurring together making them wider. With the new rise of genre fluidity, it seems that the attitude of rock will always live on. Being loud and unapologetic in your art.
AC: Everyone seems to have an app idea at the moment, what's yours?
ALMOST MONDAY: An app that locks your phone and forces you to connect with others face to face.
AC: How important is social media to you right now?
ALMOST MONDAY: Social media is the way you directly connect with your fans and let them know what you're doing.
AC: What was the inspiration behind your name as a band?
ALMOST MONDAY: We wanted to be called 'The Monday's' but that band name was taken already. We basically just went to the next best thing (at least what we thought was) and called ourselves almost monday. Whenever we came back to the conversation of changing our band name we just stuck with it.
AC: Were there ever any other names on the cards?
ALMOST MONDAY: Hahaha! Yes! 'Simple'.
AC: Ahead of a gig, do you have any pre-show rituals?
ALMOST MONDAY: We hit a little huddle.
AC: What do you want the world to look like in 10 years?
ALMOST MONDAY: Would be nice if they made a reboot of Avatar: The Last Airbender.
AC: If you had the chance to put something on billboards worldwide next week, what would it be? Or what would it say?
ALMOST MONDAY: "Give love".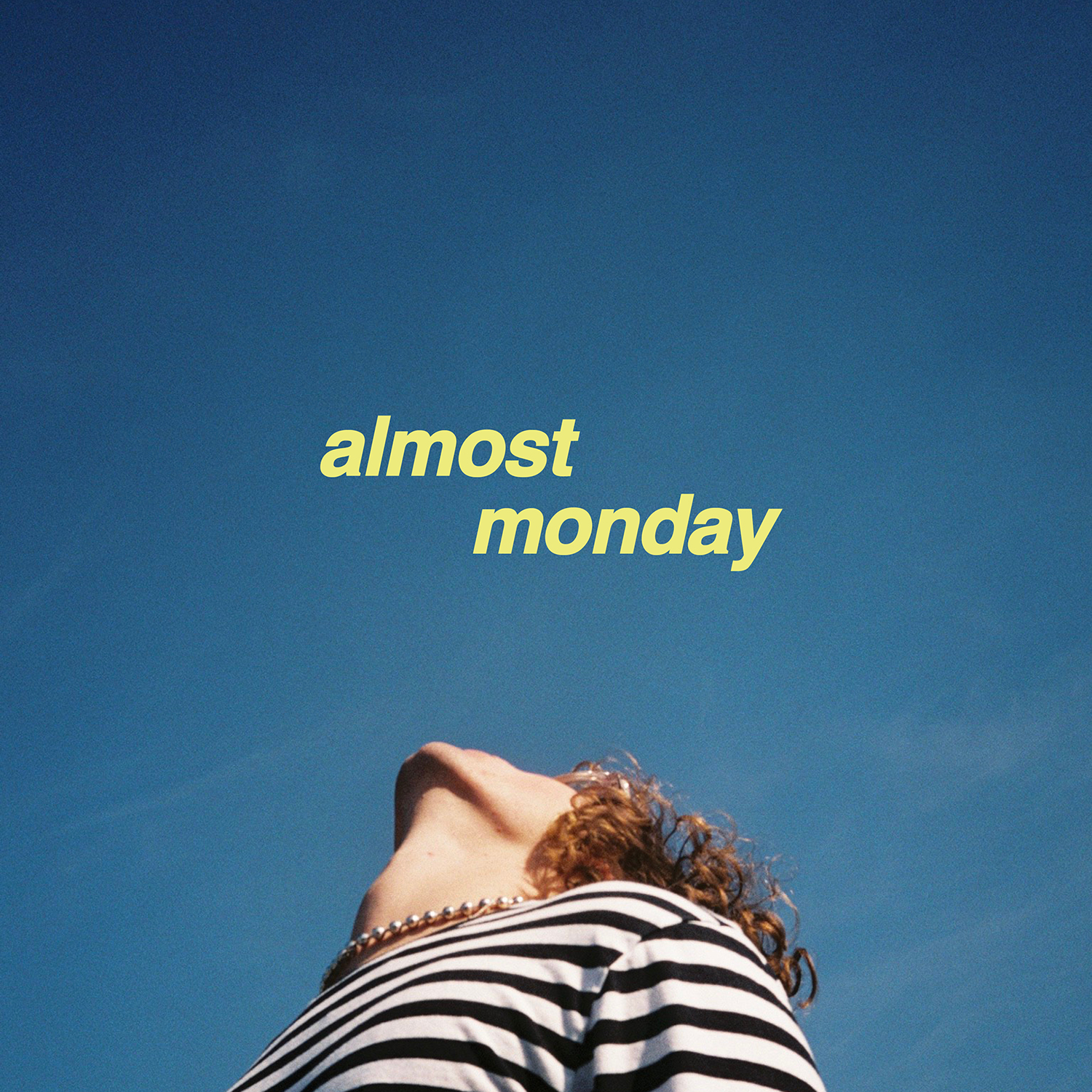 INTERVIEW: ADAM CROOKES