ADAM DAVENPORT was the first African American to chart on Billboard EDM, and recently won the Electronica Artist of the Year category at the 6th Annual IMEA Awards.
As a member of the LGBTQ community, Adam had quite a difficult upbringing and was born into one of the poorest neighborhoods in the country in Harvey, IL. After graduating from Yale University's film program, Adam was a recipient of the Panavision New Filmmaker Award. Davenport's short film Midnight Son was photographed by Clint Eastwood's cinematographer Tom Stern and starred Melissa Leo and David Harbour.
This multi-hyphenate artist has certainly defied the odds and is undoubtedly an inspiration to many. We caught up with Adam Davenport to talk about his career so far.
AC: In the studio, do you have a fear you'd like to conquer?
ADAM DAVENPORT: I'd like to become more confident as a singer in the recording booth. I started using my own vocals on tracks after My Return Address Is You. My vocals are better on Like Me than they were on Change The World, so with practice and experience, I will grow with each record.
Where does the creation of a track begin for you?
I was a writer in Hollywood before I started producing music. So I think every idea for a track starts at a level of storytelling. Sometimes I begin with lyrics. My Return Address is You and Hype began that way. But if the track is more production-oriented, the idea might be more abstract. On What's The Matter With You, I knew I wanted to do a Brazilian bass house and for the topline we used one phrase that I recorded, "What's the matter with you".
The meaning of what the phrase meant to me changed: when the track was produced, it came to be an abstraction for calling someone out on their bullshit, but it was originally recorded as a playful jab at an ex-boyfriend who was a narcissist. No idea if he's heard it, but he would probably get off on knowing that there is a song about him out there.
As a music artist, what are you still trying to learn?
Ableton, which I use for most of my tracks is an incredibly difficult program to learn. I sit with another engineer/producer to build the track and execute my ideas much in the way that a director uses an editor. But I would like to learn how to mix a record on my own for instance.
What was it like growing up in Harvey, Illinois?
I was born in Harvey, which is one of the poorest communities in the country and when I was a kid was known as the "auto theft capital of the US." I don't know if that's a real statistic, but my parents raised me in Park Forest, another suburb of Chicago about 20 minutes south of Harvey. They made real sacrifices so I could attend private school through 12th grade. As a gay black kid in the 90s, I don't know if I would have survived public school! I mean I would have but it would have been a very different experience.
How has your childhood informed your musical influences?
As a kid, I listened to everything! A lot of stuff from the 60s, 70s and 80s: Minnie Riperton, Burt Bacharach, Stevie Wonder, Led Zeppelin, Stevie Nicks, Ella Fitzgerald, Michael and Janet Jackson. I think I was drawn to good vocals and melody and I paid attention to the production on a record. I liked orchestrations and arrangements that were more than conventional 'Top 40' fanfare. Dance music was a big part of the sounds I consumed too: a lot of disco and dance-pop. As I got older, my taste evolved from dance-pop into more niche sounds.
Where do you think the EDM genre is heading?
Well, EDM is already such a broad genre with so many sub-genres in it: future house, bass house, trap, techno, trance, dubstep are all different types of EDM for instance and that's only naming a few. I see artists in other genres hiring EDM producers to work on their content because EDM is arguably producing the most innovative and technically advanced sounds right now. And you can expect to see producers continuing to collaborate with pop artists on their own tracks. You're already seeing that with the projects pairing Zedd/Katie Perry, Diplo/Sia, Don Diablo/Jesse J, etc. So, we'll see more of that and more crossover tracks that genre-blend and defy easy categorization.
Let's talk about filmmaking. How do you like to work with your actors on-set?
Being an actor myself, I know that all the actors' needs are different. It's good to know what their needs are before stopping into rehearsal or onto a set with them. It's like any relationship; you don't know until you ask. Some actors don't want you to fuck with their process or inner life; others are more collaborative and invite the director's input on everything and anything. When you cast well that makes your work as a director not only easier but all the better. I don't like to talk too much.
I want to provide an environment where they have the freedom to create without any shred of self-consciousness. I'm more interested in observing what the actors bring and will speak if it's not working or I want to make an adjustment. Sometimes an actor has a choice that is brilliant but it isn't usable for the scene: maybe they aren't telling the same story that you are intending and the performance needs to be reigned in or recalibrated. Directing is like conducting. Your violinist could be playing with perfect pitch, but she might need to come down to blend better with the other players.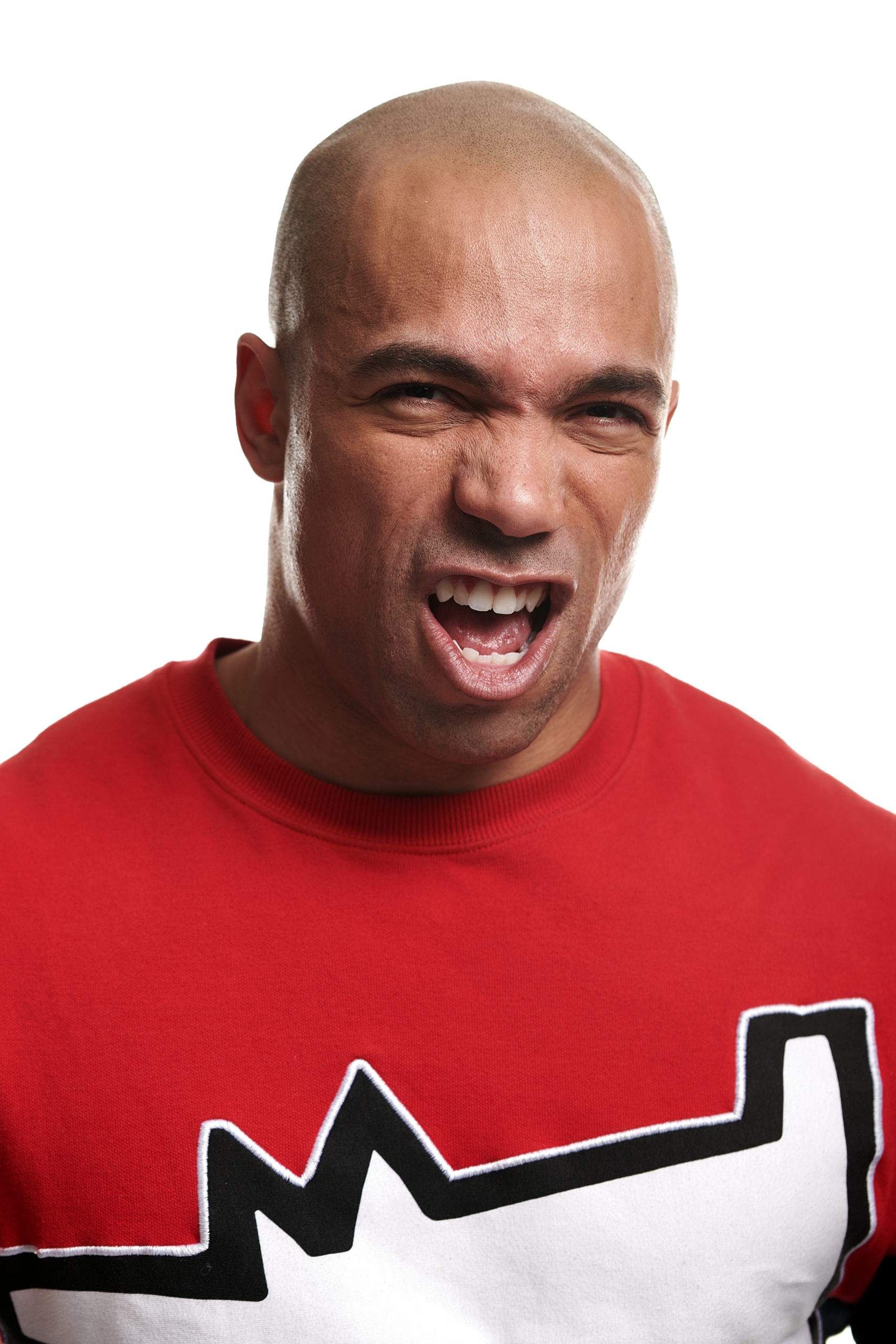 As a screenwriter, do you have a process? Do you ever feel intimidated by blank pages?
It's just like the gym, you have to set aside consistent time every day and do it. That's my only process, to just sit down and do it. Blank pages used to terrify me and when I was younger, I would procrastinate and find something else to do with the time I had set aside for writing. Now I'm a bit more disciplined and can finish things more consistently.
Going forward, what kind of stories do you want to tell?
Stories where gay men of color exist. Stories where they have an arc and point of view. Where they might happen to be gay or black for instance, but they aren't defined by it. Where they can exist in an environment autonomous of these labels. A character in science fiction or fantasy could be incredible…an openly gay superhero, for instance. You know, stories we haven't seen before!
How important is social media to you right now?
I don't think I've quite nailed social media; I mean, there are lots of people who do it much better than myself. For my own purposes, I post to let people know what I am up to. I'm amused that people respond more to a shirtless pic from the gym than perhaps some professional achievement. The biggest feedback I get from people who know me in real life and also follow me on a platform is that they are surprised I don't have a larger following. I represent myself as I am so that's all that matters to me.
Ahead of a gig, do you have any pre-show rituals?
I'm a Buddhist so I chant! I have found chanting to be a great tool for relieving stress and anxiety.
If you had the chance to put something on billboards worldwide next week, what would it be? Or what would it say?
Ha! Maybe the lyrics for the hook of my new single Like Me: "You'll never find another one like me." superimposed over an image of my face.
INTERVIEW: ADAM CROOKES