MILO MANHEIM is following in the footsteps of his Emmy Award winning Mother - Camryn Manheim, making his first big splash in the acting world by starring in the leading role of Disney Channel's upcoming film 'ZOMBIES' which is set to be the next 'High School Musical'. With an innate charm and charisma, Milo looks set to become the next teen idol. We chat with Milo about his time working on the film and his ambitions for the future.
AC: What was it like getting the role in Zombies? What was the filming experience like?

MILO MANHEIM: It was like a dream come true. A casting director saw me in a high school production of RENT. She tracked me down and asked if I would audition for Zombies. It's hard to believe, but that's what happened. Eight call-backs later, she called me to tell me I got the part. I was in shock. It was the first movie I was in. I grew up visiting sets because my mom is an actress, but I had no idea what to expect when I got there. It was amazing from start to finish. I loved the cast, the crew, the singing and dancing. It was as awesome as you would imagine it to be.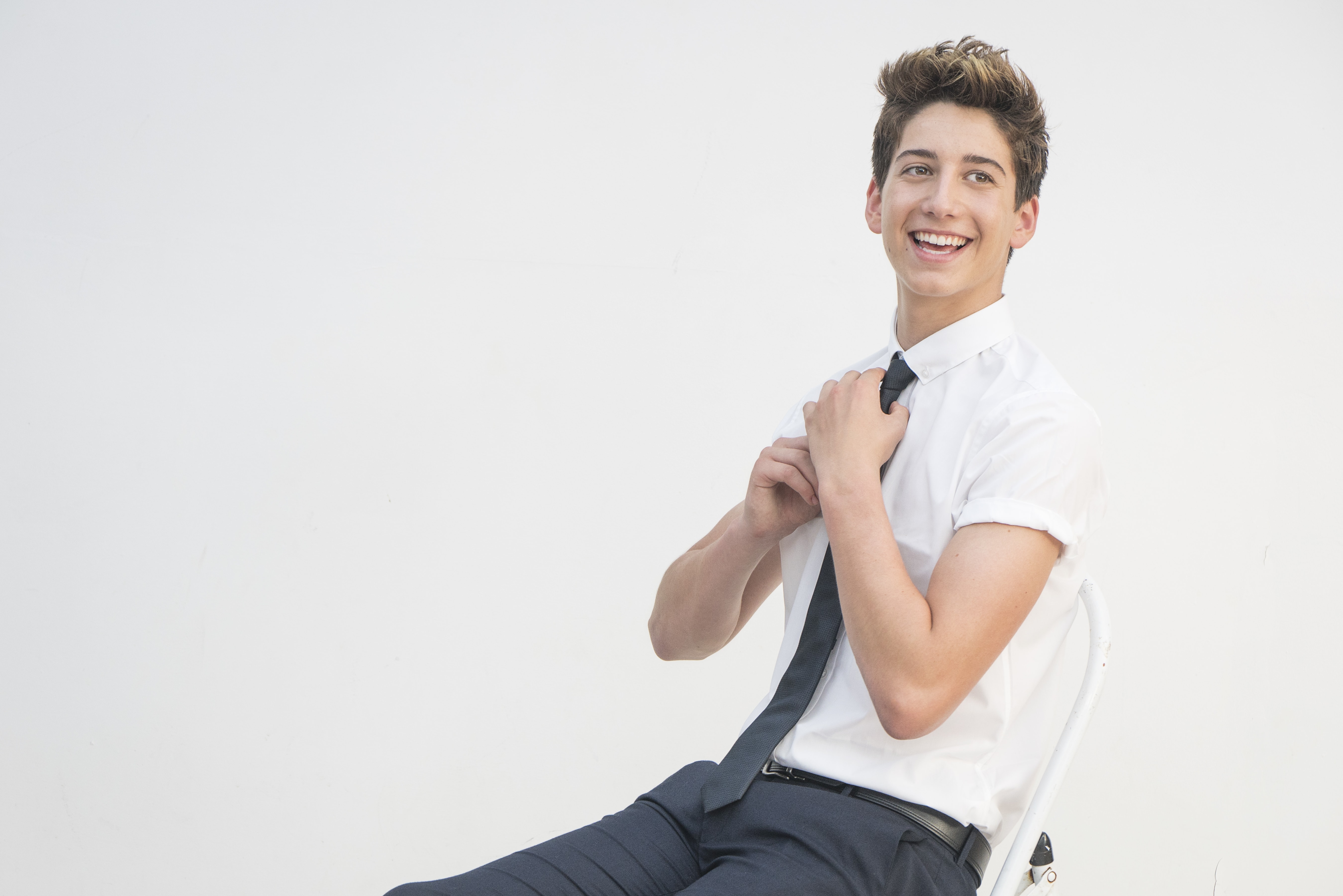 How long did it take to learn the choreography for 'Zombies'?

We rehearsed for a month before we started filming. We learned 1 big number a week as well as rehearsing scenes and doing wardrobe fittings.
Your hair was sprayed green for the role, if you had to permanently dye your hair another color, what would it be?

Hot pink. Go big or go home!
What are your football skills like in real life? Do you support a team?

I am a huge Packers fan even though my whole family are Eagles fans. I'm a pretty good wide receiver but I'm too slow and not very agile.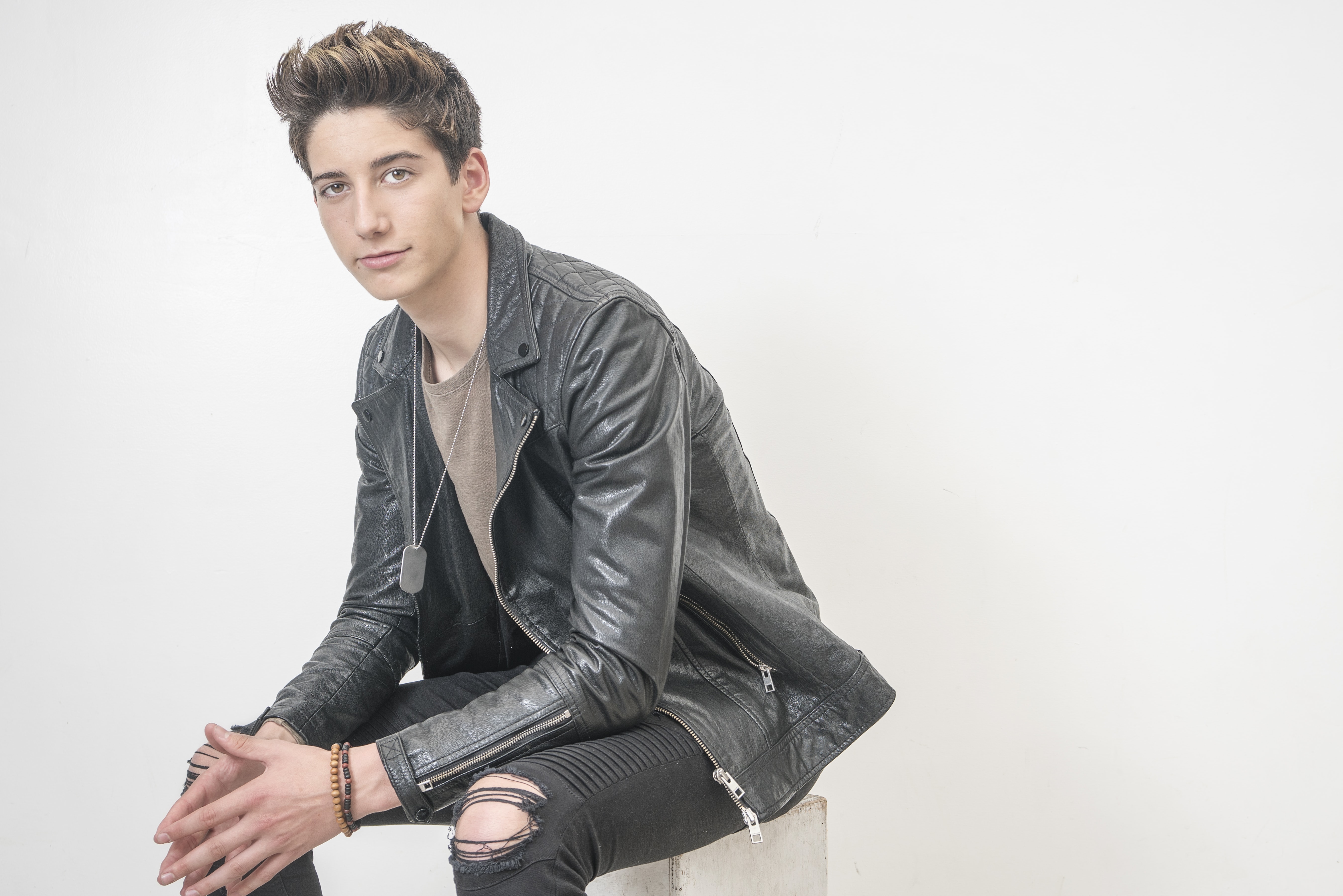 If you could star in a music video, whose would it be?

Kendrick Lamar, because his past music videos have been brilliant.
Have you been to Disneyland?

You mean the most magical place on earth? Yes!
What has your Mom taught you about acting?

Just to be real. Not to fake it. Just say it like you would in real life. And look at people in the eyes and listen.
Did she inspire you to becoming an actor?

I grew up around actors and I started doing theater when I was 6 years old. It's been a huge part of my life for as long as I remember. She definitely passed down her love of acting to me.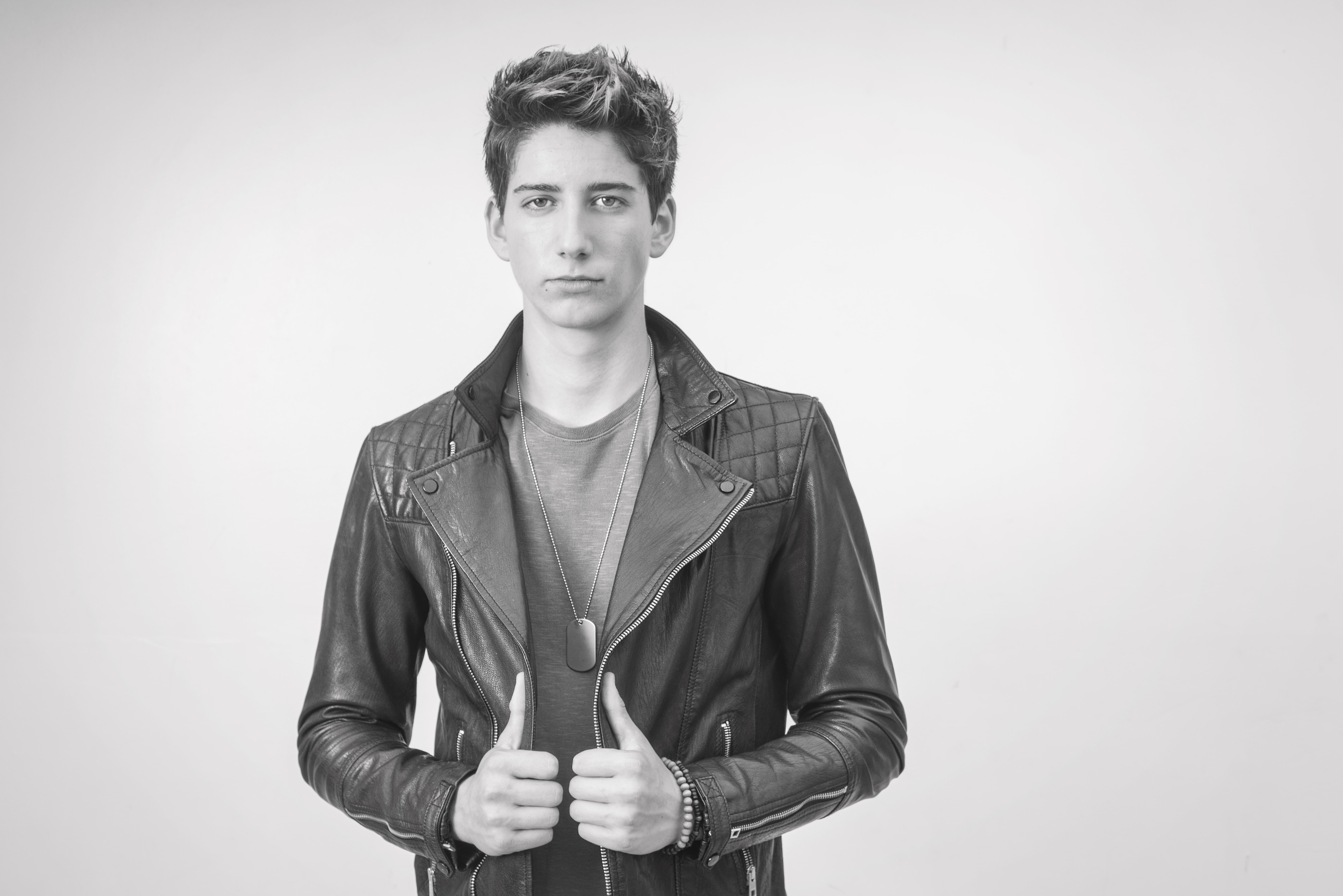 Super Quick Questions with Milo Manheim
Last zombie movie you watched?
Warm Bodies.
Best show to binge-watch?
Friends
What's the strangest food combo you've ever had?
I highly regret this, but a peanut butter & mayonnaise sandwich. Don't ask!
What's on your music playlist at the moment?
A lot of Drake and some Kendrick Lamar.
Favorite band?
The Beatles
Favorite solo artist?
Daniel Caesar
Everyone has like a cool app idea, what's yours?
My app idea is Google Maps for Disneyland. It would tell what rides to hit and what rides had the shortest lines.
Advice to your younger self?
Take chances and don't be afraid to fail. Your opinion is more important than anyone else's. Trust your instincts. Don't be friends with mean people.
Is there one thing in particular that you're really excited about for the future?
Trump getting impeached!
A sport you wish you could play?
Basketball. It sucks when you're my height and you can't shoot hoops.
What was the last book you read?
The Great Gatsby.
Would you rather be at a mountain hideaway or a beach house?
Beach house fo' sho'.
What is the farthest you have been from home?
Morocco.
Do you have an aim or a target for the year ahead?
Get straight A's and go to college.
Zombies - a Disney Channel Orignal Movie starring Milo Manheim - premieres February 16 on Disney Channel


© 2018 Crookes Magazine / Adam Crookes