REGGIE WATKINS portrays the lead role of Sgt. Lawrence Sims in Activision's new Call of Duty: Black Ops Cold War (releasing Nov 13th). Reggie will soon be included in a Mountain Dew commercial announcing their partnership with Call Of Duty. Reggie can also be seen as a Host of The Digital Podcast Network's Brothas On Football, which provides an in-depth breakdown of all things football from a black man's perspective.
Outside of the spotlight, Reggie recently co-founded the San Fernando Valley-based non-profit organization The Valley Of Change along with Latora Green – in reaction to the Black Lives Matter Movement and civil unrest surrounding the killings of George Floyd and Breonna Taylor. The non-profit strives to accelerate social change and sustainably construct a fair, equitable society by advocating for policy solutions, community representation, widespread education, and narrative change.
AC: What can gamers expect from Call Of Duty: Black Ops Cold War?
REGGIE WATKINS – The Best COD title ever! The dopest campaign! The sickest graphics! I'm so excited for the world to see this game.
AC: How does your character fit into the story?
REGGIE WATKINS – I am Sergeant Lawrence Sims. Russell Addler and I were cohorts in Vietnam. We've known each other the longest. There's a real bond there.
AC: What do you think is your character's ultimate goal?
REGGIE WATKINS – To take down Perseus, and laugh while doing it.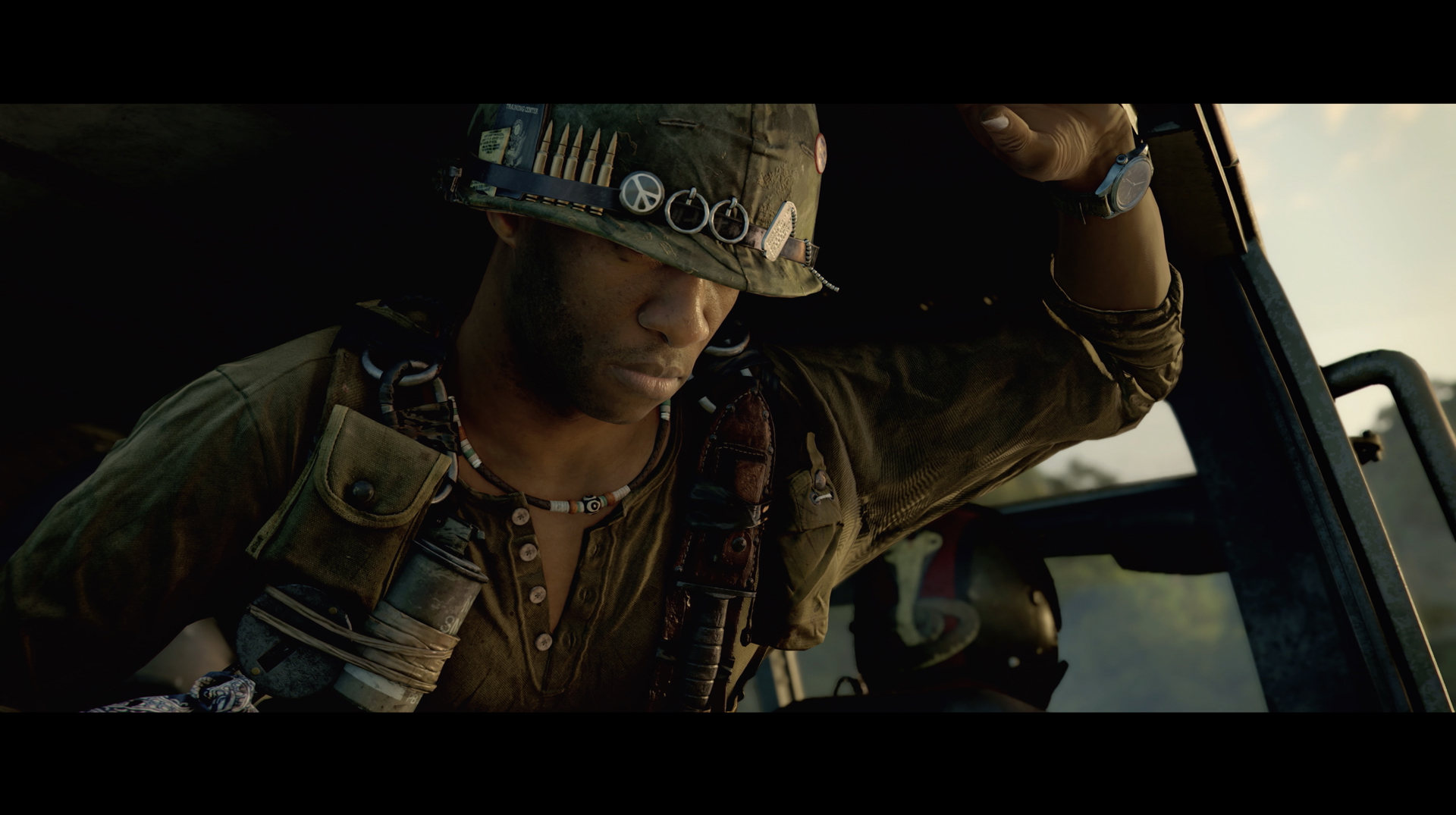 AC: Can you talk us through acting for a video game?
REGGIE WATKINS – Acting for video games is just like being on a TV or film set except you've got to be more exact and precise with your movements. The tiny cameras are catching EVERYTHING! But you have to have your lines memorized, be prepared to improvise and have no fear of making the character your own.
AC: Were you previously a fan of the game series?
REGGIE WATKINS – I was a fan, but not really a player. I love watching my son play. He's a serious gamer!
AC: As an actor, what are you still trying to learn?
REGGIE WATKINS – How to be more authentically me at every turn. I think everyone struggles with that.
AC: How can you tell when you're reading a great script?
REGGIE WATKINS – You're reading a great script when you don't have to wonder what the characters are thinking. The writing lays it all out for you perfectly.
AC: When did you begin to see acting as a potential career avenue?
REGGIE WATKINS – Since I was 7 years old, I wanted to be on TV. Either playing football or being Theo Huxtable. Those were my only visions career wise and I made it happen!
AC: What do you want the world to look like in 10 years?
REGGIE WATKINS – Hopefully in 10 years we've gotten a handle on climate change, are more inclusive of different races/sexes/cultures, and homelessness has been eradicated.
AC How important is social media to you right now?
REGGIE WATKINS – Social media is paramount to me right now. It is the fastest way to share information and move the culture forward.
AC: Everyone seems to have an app idea at the moment, what's yours?
REGGIE WATKINS – I ain't tellin' y'all!
AC: Do you have a personal fear you'd like to conquer?
REGGIE WATKINS – Not afraid of anything. But I have a teenage son, so I'm cautious with my life. Can't be jumping out of planes just yet, too much to live for…but I will once he's older.
AC: Aside from your upcoming projects, what are you excited about for the future?
REGGIE WATKINS – America just elected a new President and the first Female Vice President, this shit is exciting as hell!
INTERVIEW: ADAM CROOKES