RALPH INESON has become a distinctly recognizable face on both the big and small screen, with memorable roles in Harry Potter, The Office and Game Of Thrones.
Busier than ever this year, Ineson can next be seen in The Hurricane Heist, Amazon Prime's thriller Absentia, The Ballad of Buster Scruggs from the Coen Brothers and Steven Spielberg's new sci-fi epic Ready Player One.
We talk to Ralph Ineson ahead of the release of Ready Player One – set in a 2045 where the world is on the brink of chaos and collapse, the people have found salvation in the OASIS, an expansive virtual reality universe.
AC: If you could be in someone else's virtual reality who's would it be?
RALPH: As in like jump inside someone else's experience? It would probably be a superstar Hollywood actor, I don't know – Tom Hardy or maybe have a look through Lionel Messi's eyes or something like that.
So did you work with a lot of green screen on Ready Player One?
Not enormously no, a lot of my stuff is actually in the real world but I do appear in the Oasis as well and I did some motion capture filming – which I've done before on other jobs.
Do you like using motion capture?
The stuff I did on Ready Player One was quite basic – fighting in battles and things like that – but I did a video game Assassin's Creed where we went to Montreal and the studios there and that was actually really cool. When you're in the studio there's like ninety cameras around you so they capture everything in one take, from every shot that you want. So there's no continuity for the actor to have to deal with, it doesn't have to be the same every time and you don't have to use the same props because it doesn't have to be edited. So once they say 'action', you're free – like you are in theatre in a sense – to perform. Even though it is quite technical, it's also quite creative at times – it's a hybrid of lots of disciplines as an actor.
What was it like being directed by Steven Spielberg?
It was a very strange experience on the first day. I've had the privilege to work with some amazing people over the last twenty-odd years and I can only ever remember being starstruck by Sean Connery and Michael Caine. Spielberg's such an icon of pop culture and over my lifetime he's dominated the world [laughs]. So when he's stood in front of you on the first day giving you notes, you're brain is just screaming "oh my god that's Steven Spielberg giving me a note" and you can't actually listen to what he's saying. So Susan Lynch and I would listen to each other's notes. But you get over it in time, he's a generous man, incredibly creative and just a wonderful experience to work with him. It was a great set to be on because you could just tell that everyone was very happy to be working on a Steven Spielberg film.
Who else is up there with some of your favourite directors to work with?
Well, I'm always going to say Robert Eggers, who's a good friend of mine and directed me on The Witch. I love working with Rob, he's an incredibly intelligent and detailed director. I've also just been working with the Coen brothers and I'm a big fan of their work so it was a real thrill to be able to work with them.
Has directing ever appealed to you?
I used to direct quite a lot when I was at university – theatre wise – I really enjoyed it then and I spent some time as a drama teacher. I always enjoyed the directing side of that. So it's something that I know I enjoy, but as a film and TV director, but it is an all-encompassing job for – a year an a half, two years or whatever it may be – that can completely take over your life. I don't know whether my natural inclination is to jump from job-to-job, but I don't think I have the concentration span to stick at one thing for that amount of time. Maybe that will change.
Who's the funniest actor you've shared scenes with?
Probably Michael Gambon – he's the funniest person to actually stand on set with. I did a sequence in the Harry Potter films where Dumbledore [Michael Gambon] dies at the top of the astronomy tower and I'm one of the Death Eaters who comes to ambush him and I had to be stood next to him, nearest to him, on the set of the scene. So obviously there's a lot of downtime in between takes, so he told me jokes for about a week and a half, two weeks – it was wonderful. I used to just skip into work, just to be told these stories by Michael Gambon all day – it was an absolute treat. He could be telling four different jokes at the same time, that would have a payoff at different times. One would be just in between takes but there would also be jokes that would be running for most of the day and then he'd give you the punchline at the end of the day. He'd also have jokes running all week!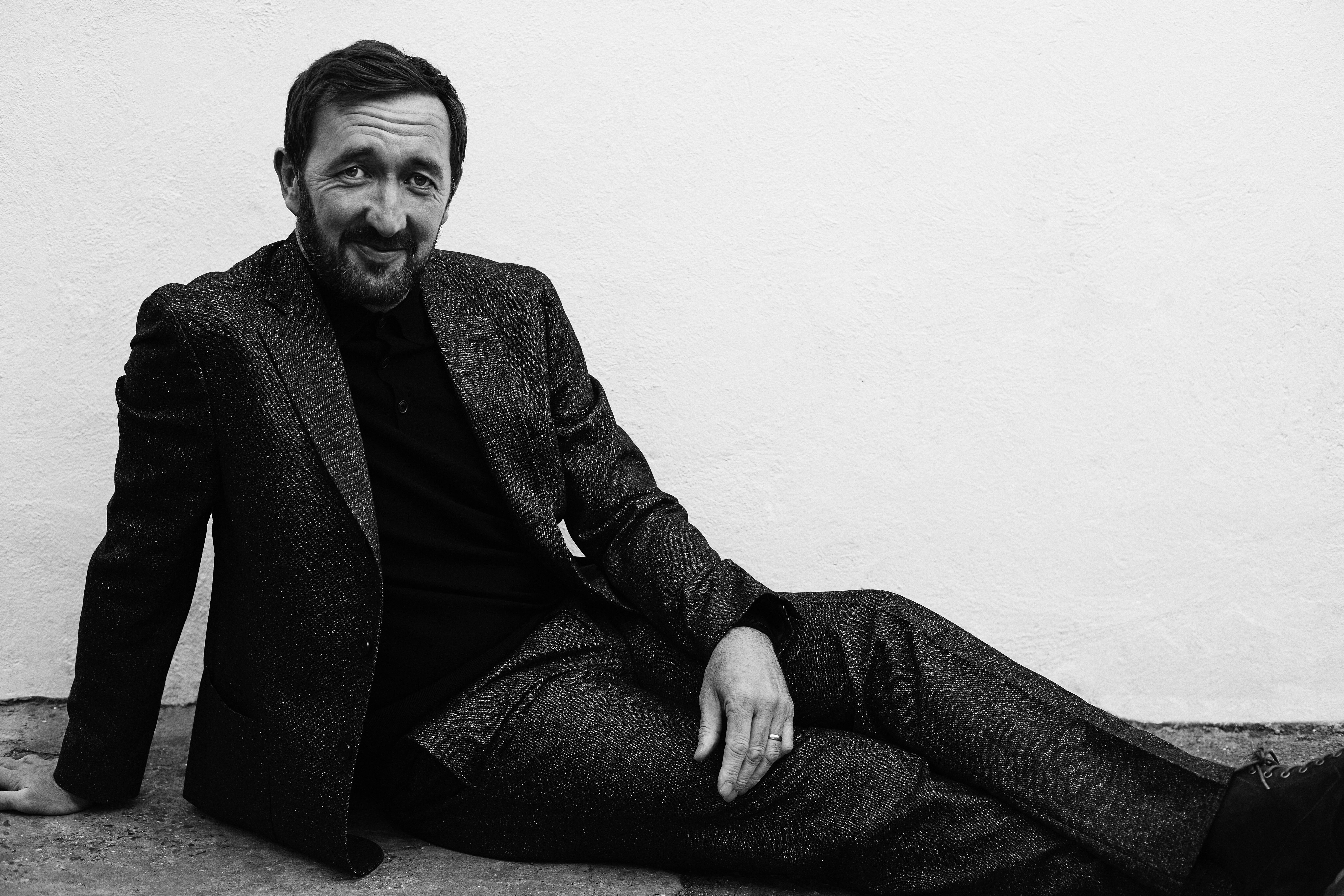 So across all of the work you've done, is there a character that you would have done differently now?
I think all of them to be honest. I often think with The Office character that I did, I was 31-years old when I played it and I was supposed to be like the early forties. So maybe I'd do that one differently as I'm nearer the age now.
Is there a TV show that you'd really like to guest star on right now?
Stranger Things!
Speaking of Netflix, you're about to be starring in the Coen brothers' The Ballad Of Buster Scruggs alongside Liam Neeson and James Franco – how much can you say about that project at this point?
It's a six-hour anthology and I'm in one of those, where I play a character called the Man in Black – who is an executioner. I think that's all I can say. If I said anymore I'd probably get in trouble!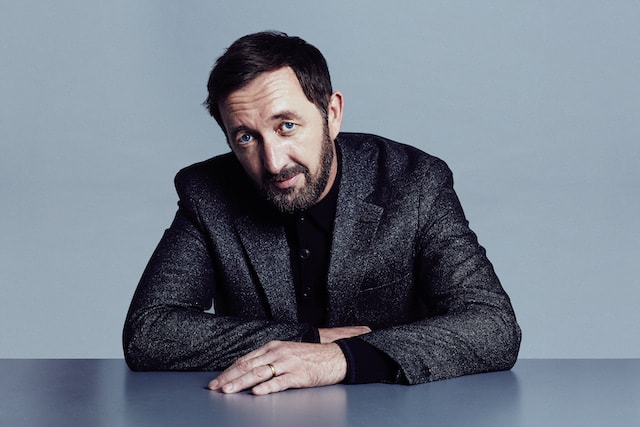 Of all the projects you have coming up, which are you the most excited for people to see?
I'm really excited about Ready Player One because of the scale of the project. The Hurrican Heist was a real tough movie – lots of wind machines, lots of rain machines and some really hard conditions to shoot in, so that felt like a real achievement. Most of the action is on camera and not CGI, so there were some huge stunt sequences – it's a real ride, it's really fun. Then I've got a show called Absentia which is a new series on Amazon Prime that is like The Killing and The Girl with the Dragon Tattoo style thriller. I play the Head of the Boston office of the FBI.
Absentia was shot in Bulgaria, what was it like to be filming there?
It's a great place to shoot – it does ever so slightly have a wild west kind of border town feel – with a dangerous edge to it.
It's a very dark series. It starts with Stana Katic who is this FBI Agent Emily Byrne who has gone missing and has been presumed dead for six years. Her husband has married again, her son has grown up with someone else as his mum. I am the boss of Emily's department and then she comes back six years later and it becomes a very intense thriller. They'll be binge-watched by many people I would imagine.
Have you seen them yourself yet?
Yes, I've seen up to episode six, I haven't seen the last four but what I have seen is amazing.
Ready Player One is in cinemas March 28
PHOTOGRAPHY BY LEIGH KEILY
INTERVIEW WITH ADAM CROOKES