ISABELLA SERMON is currently starring in Jurassic World Dominion.
We caught up with Isabella Sermon to talk about her role.
AC: What can audiences expect from Jurassic World Dominion?
ISABELLA SERMON – I think audiences can expect a Jurassic film like they have never seen before. There is so much action, a lot of great one-liners from Jeff Goldblum, and the most dinosaurs that I have ever seen in a Jurassic film, Park or World.
AC: How does your character fit into the story?
ISABELLA SERMON – So we meet Maisie four years after the fallout at the Lockwood Estate, and she is living in a cabin in the woods with Owen and Claire, who have formed a kind of makeshift family in order to protect Maisie from people who might want to come and take her away for experiments and such.
AC: What do you think is your character's ultimate goal?
ISABELLA SERMON – I would say that Maisie's ultimate goal is to have some freedom. As a teenager myself as well, I think that is all that we really want – to be able to make decisions for ourselves and have some independence.
AC: Can you recall any funny moments from on-set filming?
ISABELLA SERMON – Yes I remember on one of the night shoots, we were filming a scene with Chris and Bryce at the end of the film, and we were sitting around a campfire making s'mores. Now, as a Brit, I don't make a lot of s'mores, so I wasn't quite sure about the American way of doing it, so Chris, Bryce, and Colin taught me how to make them. I was trying so hard to do it right. When we started rolling the camera to film the scene, I bit into it and the whole s'more burst all over my face!
AC: As an actor, what are you still trying to learn?
ISABELLA SERMON – I feel as an actor, I will always be learning new things and new techniques from everyone I work with. I am always trying to remain completely focused in a scene and make sure I separate my thoughts on and off set to make sure the lines between my thoughts and my character's thoughts don't become blurred.
AC: How can you tell when you're reading a great script?
ISABELLA SERMON – For me, reading a good script is like reading a good book. If I end up going to sleep at some horrendous time because I can't put it down, then that's a good script.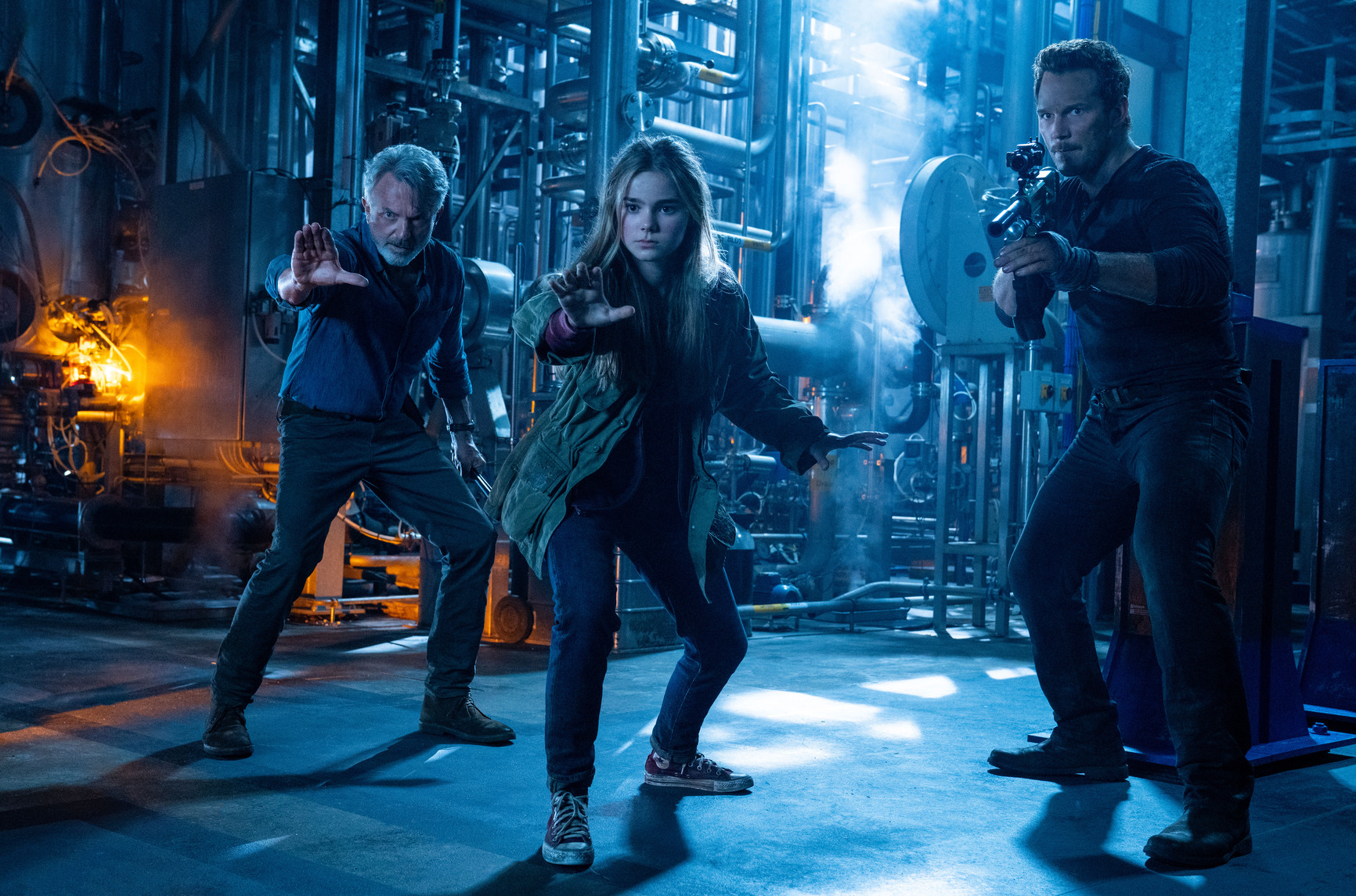 AC: When did you begin to see acting as a potential career avenue?
ISABELLA SERMON – I have always known that I wanted acting to be in my life, especially after working on Fallen Kingdom, but wanting to act as a career path was quite a recent revelation. I think when we were picking our A-Levels and talking about work experience at school made me really think about what it was that I wanted to do, and especially after filming Dominion, I realized that acting is what I would like to do.
AC: How important is social media to you right now?
ISABELLA SERMON – I use Snapchat consistently because that's what I use to stay in touch with and talk to my friends and I use Instagram more for the professional side of my life.
AC: What's the biggest realisation you've had this past year?
ISABELLA SERMON – I think probably, it would have to be the realisation that as you only get to spend one lifetime in this body, you need to do what you love and you shouldn't waste a second of the time that we have here.
AC: Everyone seems to have an app idea at the moment, what's yours?
ISABELLA SERMON – That's a good question. I love music, so I think that it would have to be some kind of app where you can create playlists with your friends and see what albums and artists people like and what they are listening to. I guess like Pinterest for music.
AC: What makes you feel nostalgic?
ISABELLA SERMON – Many things make me nostalgic, such as specific scents. But I would say that music makes me very nostalgic, as I tend to associate certain songs and albums with certain times in my life.
AC: Aside from your upcoming projects, what are you excited about for the future?
ISABELLA SERMON – I'm actually very excited about learning how to drive. I love a challenge, so I am very excited for that element of it to start when I turn 17 next year.
PHOTOGRAPHY: RUTH CRAFER
INTERVIEW: ADAM CROOKES