ALEXANDER ARNOLD is starring in Danny Boyle's Yesterday alongside Lily James and Himish Patel. The romantic comedy imagines a world in which The Beatles never existed. Alexander is currently performing alongside John Malkovich in David Mamet's Bitter Wheat at the West End's Garrick Theatre. The provocative play centers around the fall of a depraved Hollywood mogul. Alexander can most recently be seen in the award-winning Sky Atlantic drama Save Me, written by Lennie James.
You will likely recognise Alexander from his role as Rich Hardbeck in the much-loved Channel 4 television series Skins.
AC: What can you tell us about your new theatre production Bitter Wheat?
ALEXANDER ARNOLD: At its heart, it's about the power dynamics of Hollywood and John Malkovich plays a greedy, self-serving film producer named Barney Fein. Like a lot of Mamet's previous works the subjects are current and controversial but hopefully along with that comes a discussion from audiences and I totally believe that's what the theatre should be about. Also, John Malkovich does a lot of great cursing and shouting which I think people just really want to see!
What has it been like working with John Malkovich and David Mamet?
It's been fascinating to watch John in rehearsals. He operates on a level of spontaneity that I think he will offer up so many varied and interesting performances throughout the run. I was so excited to work with David too, being such a prolific writer.
David's dialogue can be fast and furious and there's a rhythm and a pace you have to work with to land certain beats, which is exciting. My character 'Roberto' is the office intern who can't really get anything right so I immediately said sign me up. John Malkovich berating me for four months. We all want that role as an actor.
How much can you say about your new film Yesterday? What character do you play?
It's very Trainspotting meets Love Actually with The Beatles. No, I'm joking but it was such fun to film! I play, Lily James's love interest Gavin, a music lover, who owns a recording studio. As you can imagine he gets very excited when he discovers Jack's music, or shall I say John, Paul, George and Ringo's.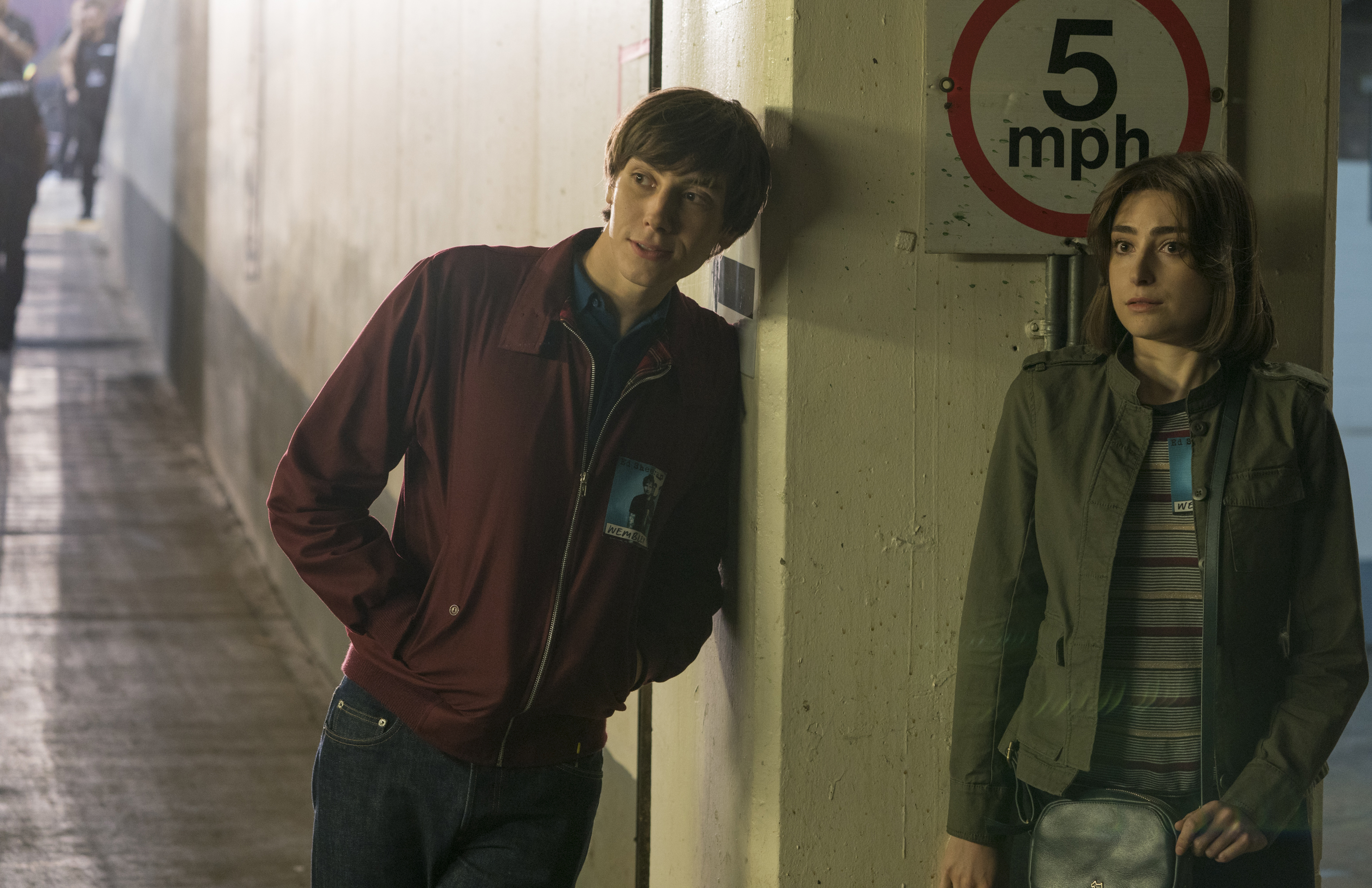 What was it like working with director Danny Boyle?
It's amazing to see someone of his calibre doing the work because he really loves it. He gives off this incredible energy that makes you really love what you're doing too. I would watch Danny looking at the monitor during a take and it was one of those obvious things but he was so focused on what was there in front of him. It really reinforced the idea that you have to concentrate on the given moment.
How can you tell when you're reading a great script?
For me, there's no formulae. Sometimes I like certain aspects of a script like a particular character or some dialogue but I think being surprised is good. Obvious narrative and characters are boring.
Can you recall any funny moments from on-set filming?
I think I broke a lampshade on the set of Yesterday, so there's a bit of slapstick for you. I'm honestly so clumsy! I was always spilling drinks at the dinner table when I was younger. Another time I laid out the plot to Byker Grove: The Movie to a passer-by who was interested in what we were filming in Bristol. Obviously, it wasn't Byker Grover, it was Skins. Honestly, I'm such a terrible person.
With Lennie James as both the central character and writer of Save Me, what was it like working with him?
I was so fortunate to get to work with Lennie, he is such a talented man. Luke wasn't an easy character to get my head around and I had a lot of difficult scenes, but I thank him for allowing me to push myself and take on a role like that.
He works so hard on producing incredible series like Save Me at the same time as balancing a career in America. It's very inspiring and it's hard to understand how he gets things done but he's got an incredible drive!
How does your character fit into the story of Save Me?
Luke is in a group of students who slink around in the background of The Palm Tree pub where most of the story is anchored. There's some tension brewing between Luke and Nelly, played by Lennie, who regularly tells him and his friends to get lost. Luke doesn't like it and he's quite a strong spokesperson for them so he often likes winding Nelly up in very subtle ways. For Nelly, Luke is a bit of a thorn in his side and he becomes much more involved in Nelly's life than he would have liked. That's all I'll say for those who haven't seen it!
When did you begin to see acting as a potential career avenue?
I think it was when I joined the National Youth Theatre when I was sixteen. No one else I knew wanted to be an actor but when I went there everyone seemed to want to be one, so I thought it wasn't as stupid as it seemed.
Do you have any future plans for your indie band Circuit House?
Unfortunately, I stopped making music with my mates in the band but I really enjoyed playing some of those gigs we did in London. We all went to secondary school together so it was a real coming together of friends. I still like to play guitar though and I like writing so it was great when I got to play a bit of guitar in the last film I shot, The Outpost.
Aside from your upcoming projects, is there one particular thing you're excited about for the future?
I feel like, in this day and age, there's a lot to fear in a world that feels like it's crumbling. But every generation has their problems to face I guess. But that's enough of me getting all John Lennon on you. I don't have a plan work-wise, but I just want to keep putting myself in environments where I am pushing myself and working with some really interesting people. That's the best I can hope for. That and maybe playing Keith Moon in a film one day!
Alexander Arnold can currently be seen in Universal's YESTERDAY in cinemas now as well as in Bitter Wheat at the Garrick Theatre, London, until 14 September.
PHOTOGRAPHY: © PAULBLACKIMAGES
INTERVIEW: ADAM CROOKES