LAINE NEIL can currently be seen in the second season of Strange Angel on CBS All Access. The 1930s period drama follows famed rocket scientist Jack Parsons and his fascination for the occult and dark worlds of science. Neil stars alongside Jack Reynor and Bella Heathcote, as the younger sister of Parson's wife.
AC: What is the most surprising thing you discovered from research?
LAINE NEIL: When you're researching a black magic sex cult there are many things that can strike you as surprising, pretty much everything really. However, one thing I found quite surprising was how prevalent Magick and Crowley's teachings were/are in "normal" society. (Jack Parsons and the JPL are of course a prime example.) As I read more about Crowley and Magick it's self I found there were others, like J.F.C. Fuller, who was not only a one time pupil of Crowley but went on to be a high ranking British military officer and wrote a book on the principles of war. In addition to his military training he implemented ideas and Magick formulae that were used by the British and American army well up into the 1990s. It's very interesting to see how influential Magick truly was.
With the subject matter being quite dark, does that impact on a set's atmosphere?
Quite honestly even on the heaviest days for us script-wise we were laughing the whole way through. Our cast and crew were all so hilarious that between shots we were able to keep things light and fun which I think is vital when you are dealing with such intense material.
Can you recall any funny moments from on-set filming?
Oh my goodness, there were so many moments. I don't think I could do any one of them justice. With a set and subject matter that is so specific it really is one of those "you had to be there" things.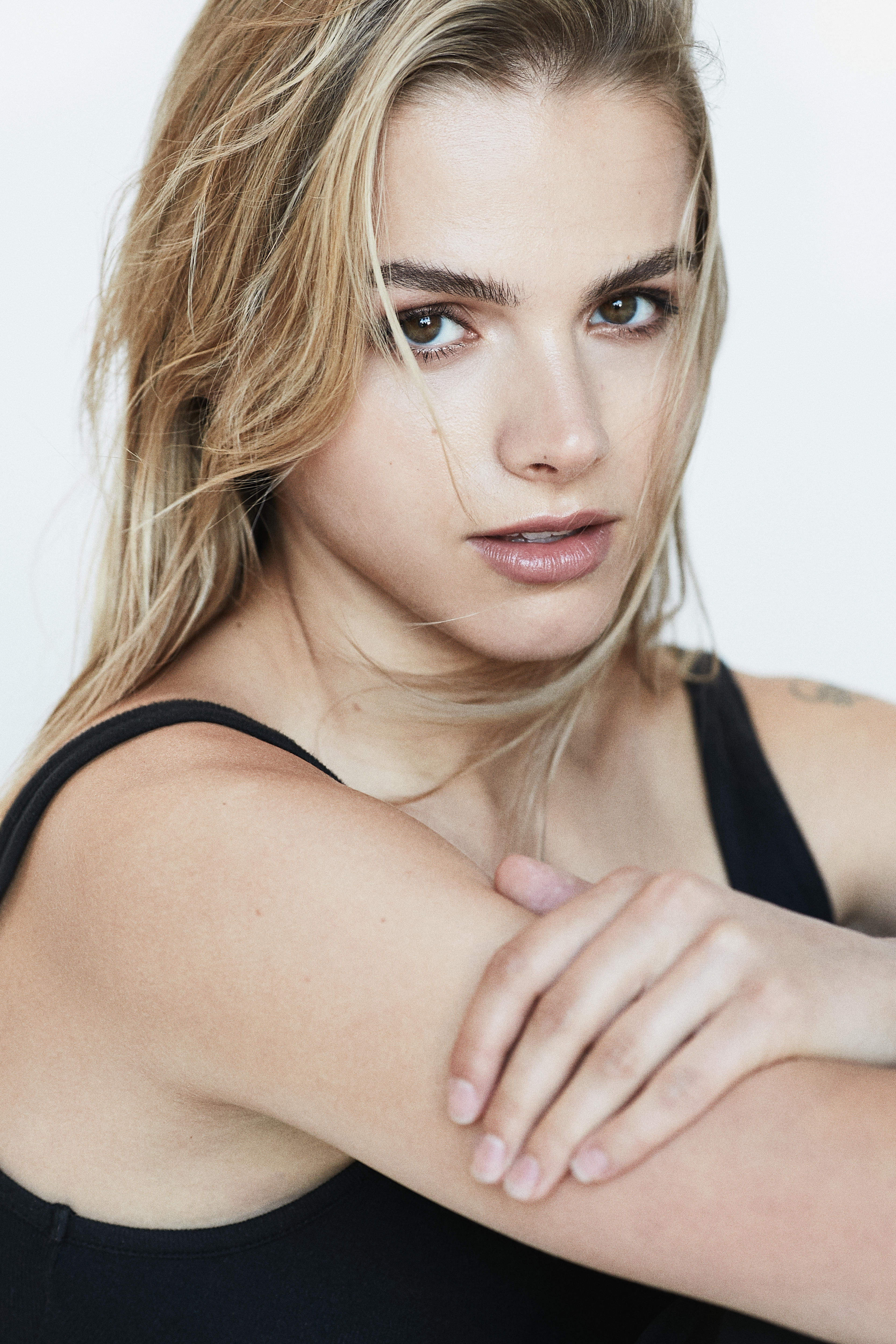 You were promoted to a season regular. What can we expect from your character?
Season one you really just start to get to know Patty. I think from her first scene her essence is pretty clear. In the upcoming season, you definitely see Patty come into her own as a woman, seeking more control over her life and using some unorthodox methods to do, to say the least.
How would you describe the relationship between Patty and Susan?
Complicated. I don't want to give too much away but I think the two of them have very different definitions of what it means to be family.
Do you think your character has an ultimate goal?
Freedom. For me, that was the word I always had in my mind. Everything she does is in the pursuit of her own freedom not just within the house or the cult but within society as well.
What has it been like working with Bella Heathcote?
Bella is wonderful. I had some challenging scenes this season and she was always extremely supportive and to be honest one of the funniest people I have ever met.
Tell us about your journey into acting. Who are your acting influences?
I have wanted to be an actor since I was a little girl, I don't think I ever even really considered anything else. At 17 I moved to Los Angeles from Santa Barbara and started studying acting with a private coach and began auditioning. From there I had a very cliche LA actor story: I waited tables at night and auditioned during the day. This was the job that changed my life. Thanks, everyone! My biggest influences are Marion Cotillard, Melanie Laurent, and Alain Delon. I suppose I have an affinity for French actors. They all have a quiet inner strength and such strong inner life, so much can be read in their eyes alone and it is captivating.
Aside from Strange Angel, is there one particular thing you're excited about for the future?
While it may not be the most original answer I am most excited about.. the future! I feel so fortunate to be part of a production like Strange Angel. The story is incredible. Patty has so much depth and is a character I could've only ever dreamed to have the opportunity to play. I am excited and curious about what it may allow me to do in the future.
PHOTOGRAPHY: HEATHER GILROY
INTERVIEW: ADAM CROOKES