There's no better annual event than Sundance Film Festival when it comes to discovering cinematic talent. This year is no exception, with a program of diverse films hoping to find an audience.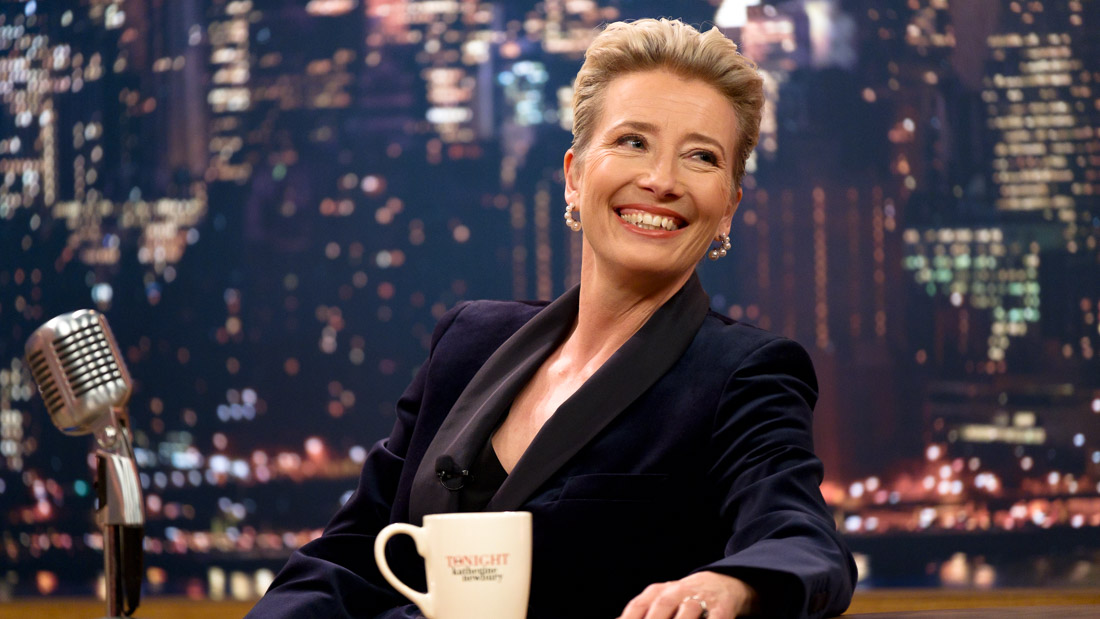 1. LATE NIGHT
Katherine Newbury (Emma Thompson) is a pioneer and legendary host on the late-night talk-show circuit. When she's accused of being a "woman who hates women," she puts affirmative action on the to-do list, and—presto!—Molly (Mindy Kaling) is hired as the one woman in Katherine's all-male writers' room. But Molly might be too little too late, as the formidable Katherine also faces the reality of low ratings and a network that wants to replace her. Molly, wanting to prove she's not simply a diversity hire who's disrupting the comfort of the brotherhood, is determined to help Katherine by revitalizing her show and career—and possibly affect even bigger change at the same time.

Thompson brings pathos and amusingly severe charm to the pantsuit-clad Katherine. Smartly written by Kaling and snappily directed by Nisha Ganatra, Late Night takes on white privilege, entitlement, and a culture veering toward crassness and conservatism. Questioning how women in power are "supposed" to act, it delivers a winsome, sophisticated comedy about the times in which we live.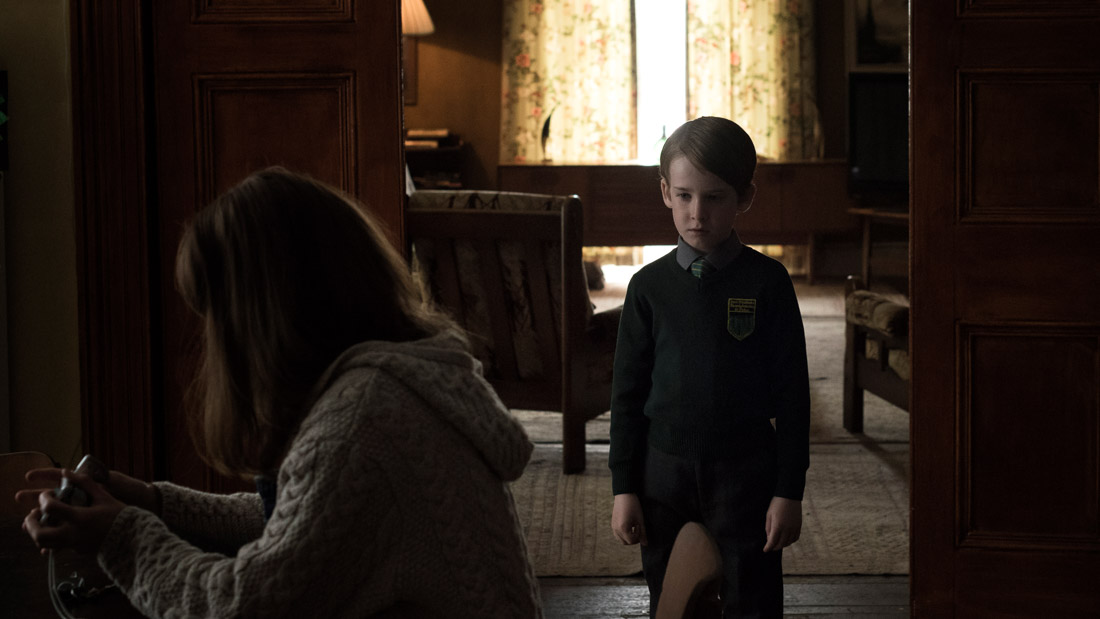 2. THE HOLE IN THE GROUND
Sarah moves her precocious son, Chris, to a secluded new home in a rural town, trying to ease his apprehensions as they hope for a fresh start after a difficult past. But after a startling encounter with a mysterious new neighbor, Sarah's nerves are set on edge. Chris disappears in the night into the forest behind their house, and Sarah discovers an ominous, gaping sinkhole while searching for him. Though he returns, some disturbing behavioral changes emerge, and Sarah begins to worry that the boy who came back is not her son.
Lee Cronin's exquisitely crafted and sublimely atmospheric feature debut pairs unsettling camera work with a deeply ominous score, casting even such innocuous images as a row of toys or a children's recital in markedly sinister light. Seána Kerslake delivers an impressively controlled performance as a mother who has centered her strength around protecting her child but finds her devotion overcome by a terrified feeling—that there's an impostor in her house, and he's watching her as closely as she's watching him.

3. VELVET BUZZSAW
In the cutthroat world of fine-art trading and representation, up-and-coming agent Josephina (Zawe Ashton) stumbles across a secret weapon: hundreds of dazzling paintings left behind after an elderly tenant in her building dies. Ignoring the instructions the clandestine artist left to destroy his work, she promptly starts circulating the paintings, which soon attract the attention of the heavy hitters around her—including her boss Rhodora (Rene Russo), art critic (and Josephina's sometime lover) Morf (Jake Gyllenhaal), and competing collectors, managers, and curators like Bryson (Billy Magnussen) and Gretchen (Toni Collette). Yet as the deceased artist's portraits gain posthumous acclaim, they also awaken something imperceptible and sinister that threatens to punish those who have profited from his work.

Master of suspense Dan Gilroy (Nightcrawler) has assembled an all-star cast for this dark, uproarious, and painfully accurate spoof of the art world. With strong supporting turns by John Malkovich, Daveed Diggs, and Natalia Dyer, Velvet Buzzsaw invites us into a traditionally insular world that's suddenly splattered wide open, where art and commerce collide with dire consequences.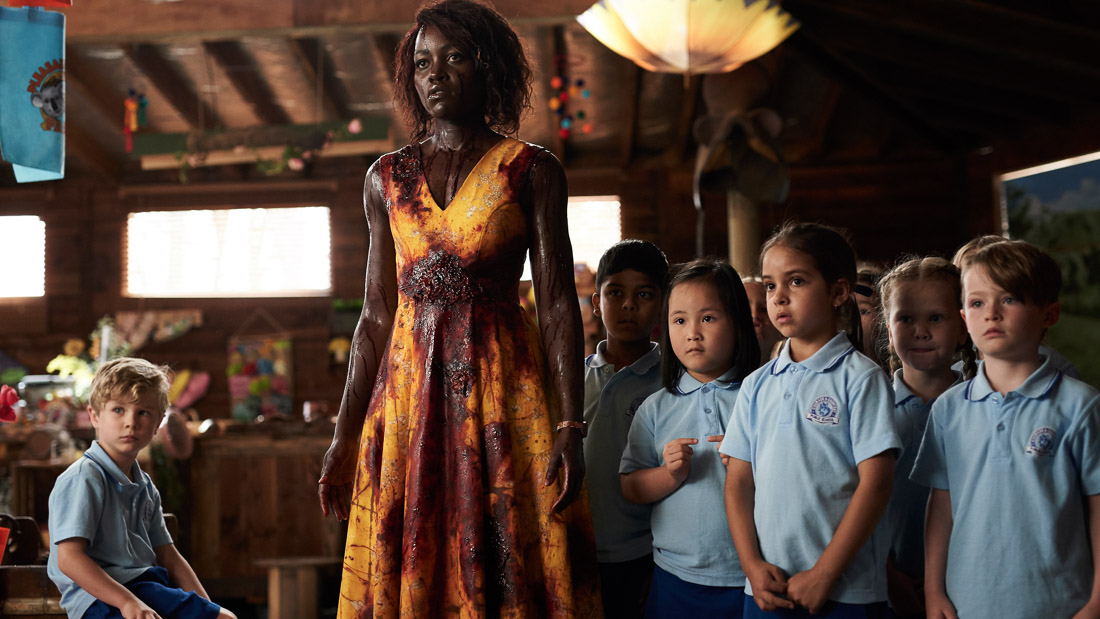 4. LITTLE MONSTERS
After a rough breakup, directionless Dave (Alexander England) crashes at his sister's place and spends his days expanding his young nephew's questionable vocabulary. When an opportunity arises to chaperone an upcoming school excursion alongside the charming and enigmatic teacher, Miss Caroline (Lupita Nyong'o), Dave jumps at the chance to impress her. What he wasn't anticipating was Teddy McGiggle (Josh Gad), an obnoxious children's television personality who shapes the excursion's activities. What he was expecting even less was a zombie invasion, which unfolds after an experiment at a nearby military base goes awry. Armed only with the resourcefulness of kindergartners, Dave, Miss Caroline, and Teddy must work together to keep the monsters at bay and carve a way out with their guts intact.

Doused with a generous helping of absurdity, and pitch-perfect in its timing, this genre comedy forges a path all its own, blending gore and wit like a peanut butter and jelly sandwich. Writer-director Abe Forsythe has crafted a wild, frenetic ride with Little Monsters, bolstered by a knowing self-awareness and an uproarious cast.
5. ANIMALS
Would-be writer Laura (Holliday Grainger) and her free-spirited bestie Tyler (Alia Shawkat) share a messy Dublin apartment and a hearty appetite for booze, Molly, and one-night stands. Yet when Laura falls for Jim (Fra Fee), a charming but straitlaced classical pianist, Tyler worries that the party may soon be over.

Adapted by Emma Jane Unsworth from her acclaimed 2014 novel of the same name, Animals explores the long hangover between adolescence and adulthood through a bittersweet tale of two friends growing up and growing apart. Sophie Hyde, whose debut feature, 52 Tuesdays, won a best directing award at the 2014 Sundance Film Festival, takes a refreshingly nonjudgmental look at this fraught friendship, following Laura and Tyler through their hedonistic highs and soul-searching lows. Shawkat's live-wire performance gives Tyler an anarchic comic edge that perfectly complements Grainger's soulful turn as the conflicted and creatively blocked Laura. The duo is supported by a stellar cast, including Dermot Murphy as a dreamy, drug-addled suitor and Amy Molloy as Grainger's weary but loving sister.