ANTHONY WELSH has been building up an impressive portfolio of acting roles since graduating from a three-year acting course in 2008. With roles in acclaimed television shows and films such as 'Fleabag' and 'The Girl With All The Gifts', Welsh's talent is becoming a force to be reckoned with as he heads into 2018 with one of his most high-profile roles yet - starring in Netflix's tech-infused 'Black Mirror'. I spoke to him about his time filming in Iceland and his must-have tech items.
"It's such a beautiful country, very picturesque and the people were lovely."
- Welsh on filming 'Black Mirror' in Iceland.
AC: Had you ever been to Iceland before filming 'Black Mirror'?
ANTHONY WELSH: No it was my first time visiting there and it certainly won't be the last. It's such a beautiful country, very picturesque and the people were lovely. The air was so fresh and the water is some of the best you can drink in the world.
What are some of the stand-out locations you've filmed at on projects in the past?
I can't remember the name of the place but I had to film a scene in 'Black Mirror' on a cliff-edge in Iceland and that was pretty breathtaking. We filmed in real prisons for 'Starred up', Crumlin Road Gaol and Maze Prison in Northern Ireland and you couldn't help but feel the history in those places. That was an experience. For 'Journeyman' we filmed the boxing match in a big arena and it was packed with extras for our crowd. It made me feel like a real boxer for a hot minute, that was awesome.
Are you big on travelling?
Not as much as I'd like to be. I get to travel for work, but have to do better for just myself. It's good for the spirit to travel and experience different walks of life. I do have many countries I'd like to visit.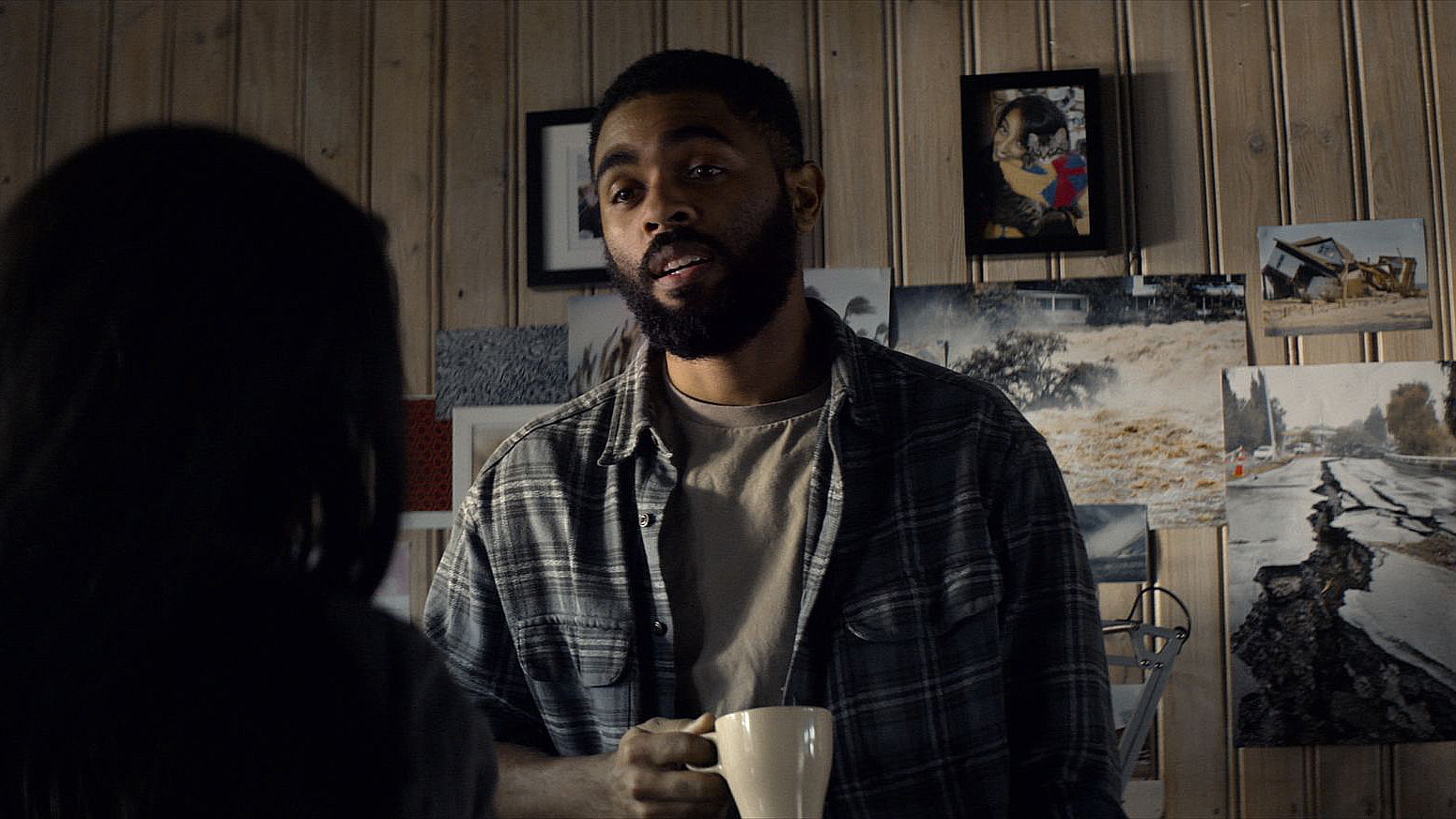 Anthony Welsh in the upcoming episode of Netflix's 'Black Mirror' - 'Crocodile
Photo Credit: Netflix
Do you have a favourite episode of 'Black Mirror' from earlier seasons?
My favourite that I can remember is 'Playtest'. I didn't sleep easy after watching that one. It's really well-executed and an interesting comment on how interactive/immersive we want games to be.
If you could give 'Crocodile' an alternative title, what would it be?
'Pound'.
In the episode, Anthony has some great acting company in the BAFTA Nominated Andrea Riseborough, with whom he stars alongside.
Are you able to describe your character Anan in three words?
A Family Man.
What is the most daunting piece of tech you've come across in real-life?
Mario Kart on the Nintendo Switch. We've been playing multiplayer-mode in our dressing room of the play I'm doing at the moment, 'Barbershop Chronicles'. It doesn't bring out the best in me. I'll leave it at that.
Is there a piece of tech that you couldn't live without?
Google Maps.
Fifteen Questions with Anthony Welsh
Favourite film? White Men Can't Jump
Best show to binge-watch? The Wire
Everyone has a clever app idea, what's yours? I may use it, so can't say!
Last photograph you took? A photo of my Nephew.
Favourite actor? Jeffrey Wright is always up there.
Where were you born? West London.
What was the last country you visited? Serbia.
Last song you listened to? Come Go With Me - Teddy Pendergrass
Favourite solo artist? Bill Withers
Is there a sport you wish you could play? Tennis or Archery.
What's your hidden talent? Origami
Best gift you've ever received? My brother.
Toughest audition? Let's not talk about it.
Do you have any pets? A Cat. Mufasa.
Advice to your younger self? Read more and stick with piano lessons.
Black Mirror Season 4 begins streaming on Netflix globally from 29 December.
© 2018 Crookes Magazine / Adam Crookes