JIM STURGESS isn't messing about in 'Hard Sun' - his latest leading role as a hard-talking, no nonense, crooked metropolitan cop. Surrey born and bred, Jim's introduction to the arts began at school, interested in both acting and music. He eventually moved to Manchester to study at Salford University, aiming to pursue a career in music. But it was at University that he re-discovered his passion for acting. It wasn't long before Sturgess began climbing the ladder of stardom, with a breakout role in in 2008's 'The Other Boleyn Girl', staring alongside Natalie Portman and Scarlett Johansson. Several blockbuster hits later (including 'Cloud Atlas' and '21'), Jim's now starring in a major new pre-apocalyptic drama on BBC One & Hulu - 'Hard Sun'. A contemporary crime drama set in a world that faces certain destruction, from the creator of 'Luther'.
AC: What are some of the things that make a set great to work on?

JIM STURGESS: Good people! Being on set can be a long day and if you're filming in the UK then it's probably freezing and pissing with rain...so you need good people. The crew and your cast mates become your life line. I definitely buy into the cast and crew becoming family for the period of time you are all working together. I love all that. It's what makes the job special. Especially when the whole crew are filming away on location and you're all cooped up in a hotel somewhere. It's like camp. That's when all the gossip happens!...Also good sandwiches. A film set is a better place when the sandwiches and snacks are good.
With your character living a double life and appearing multi-faceted, did you feel as though you were playing two separate people?

No not at all. The fact that he was multi-faceted just made him feel more real and three dimensional to me. We all wear different hats throughout our lives and are different versions of ourselves to different people. We all carry secrets to some degree, no matter how big or small. So the fact that he was full of mistakes and contradictions only made him more honest and real...and definitely more exciting to play. I'm still trying to work him out.
Sturgess has been writing and performing his own music since the age of 15. He has also written music for some of his films including two tracks that he wrote and performed for 'Crossing Over'.
If you had to write a song about the life of your character in 'Hard Sun', what would it be called?

'Don't Let The Sun Go Down On Me'. Oh shit, that's already been done! How about 'Don't Let The Sun Go Down On Me...Or My Friends And Family'?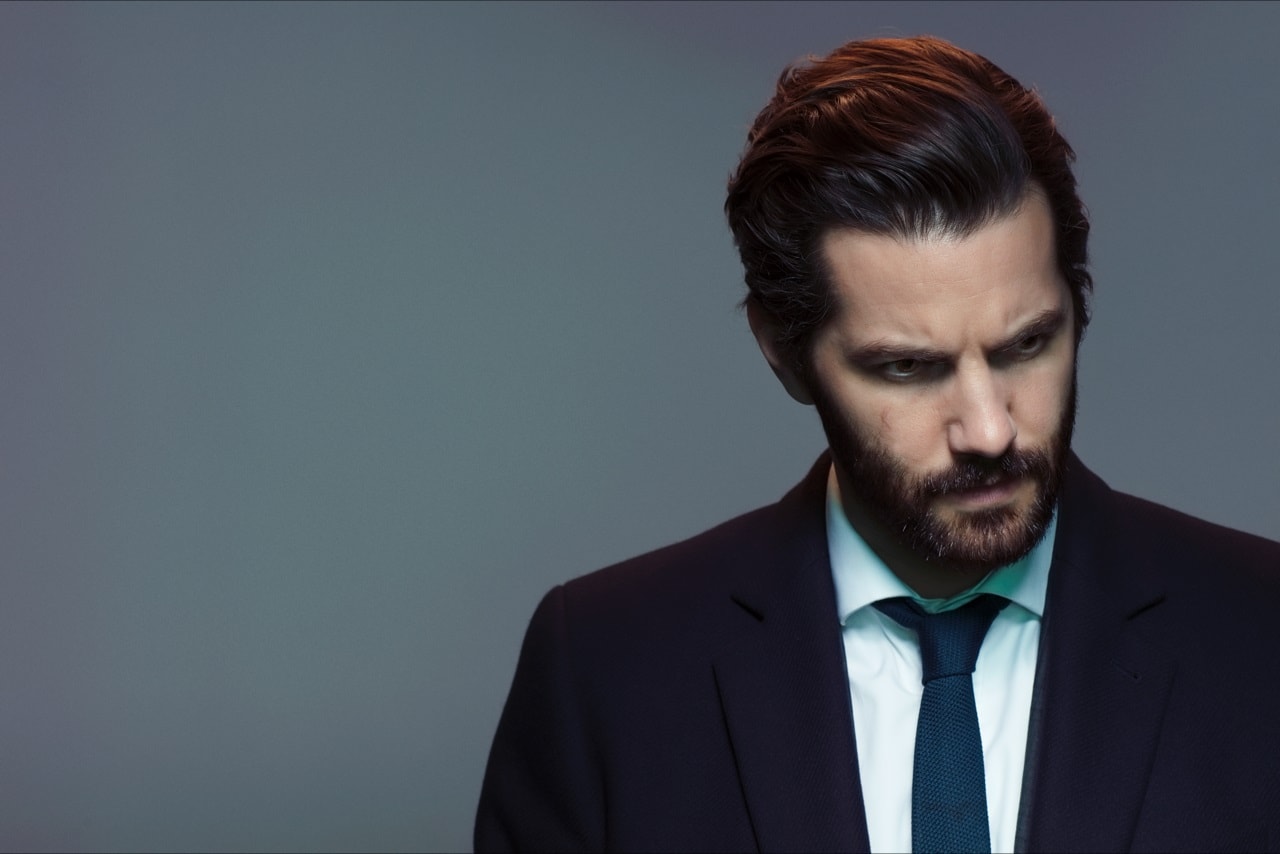 Do you have a favourite line from the first episode?

"I hope you brought your own bedsheets".
Even just in the first episode, the amount of running you did was immense, how much training did you do?

Yeah, it was a really physical job in terms of running around, getting chased and beaten up and working on choreographed fight scenes. I felt like Hicks was the kind of guy who would do a bit of boxing training at the local gym and be pretty capable...but then probably go for a pint after. Whereas Agyness's character would have studied combat skills and martial arts and been very disciplined. So, I did some boxing training and some running, which I do a fair bit of anyway, and that was it really...and then went for a pint after!
Starring alongside Sturgess in 'Hard Sun' is Agyness Deyn. Agyness challenges Jim's character with her quick-thinking and slyness throughout the series.
I've heard that Agyness Deyn is good at Martial Arts, did any of the fight scene by the Thames actually hurt?!

Yeah, I took a bit of a blow to the face by Agyness, who was wearing a knuckle duster at the time. Fortunately for me it was a fake one...had it have been real, I'm not sure I'd have a nose left! We'd been doing this big choreographed scene all day down by the Thames. It was the middle of winter, so we were both freezing and exhausted and we miss-timed the punch which smacked me on the nose. I just remember hearing a big crack and then my whole face went numb, so I had no idea what had happened or how bad it was. There was a fair bit of blood, but luckily it looked a lot worse than it was. We stopped shooting and had to finish off the fight scene a few days later. So I can definitely vouch for the fact that Agyness Deyn has got a good swing on her!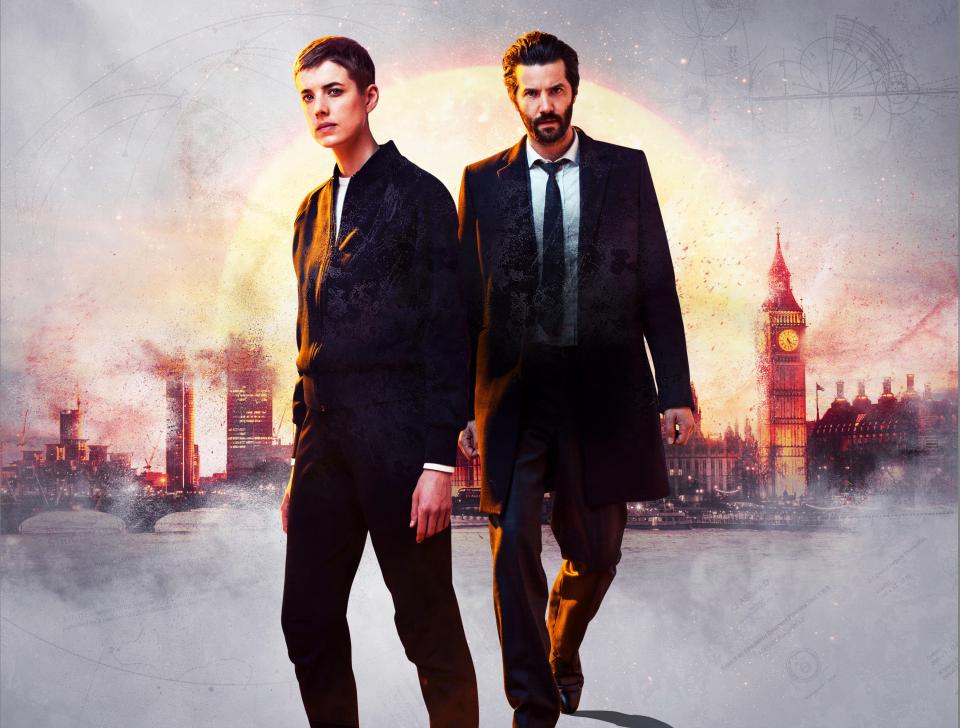 You've spoke in the past about insomnia during acting roles. They say that tiredness can sometimes make people more creative, what do you think?

I'm not sure really. I've struggled with insomnia for years and I find it pretty disabling and unproductive to be honest. I think there's a big difference between feeling inspired and staying up all night working for nights on end to the point of exhaustion...and having insomnia where you are just desperately wanting and needing to fall asleep. I probably spend more time working on clearing my head and learning how "not' to think than staying up all night with creative thoughts...so for that reason I find it pretty uninspiring.
After 'Hard Sun', what type of project would you like to work on next?

Straight after shooting Hard Sun I actually went and shot a film over in Canada. I almost couldn't believe that I was going to go on to another project so soon after we wrapped. But it ended up being a really good way of leaving the intensity of the Hard Sun experience behind. I ended up doing a film called 'JT' based on the true story behind the author JT Leroy. It was the perfect antidote to Hard Sun. I was playing a musician living in San Francisco, so I spent most of my time on set sitting on a couch, strumming a guitar and pretending to smoke weed...it was great.
Is theatre something you're looking to get involved in?

Yes, I would love to get back on stage. It's such a beautiful way of storytelling and I'm an avid theatre goer.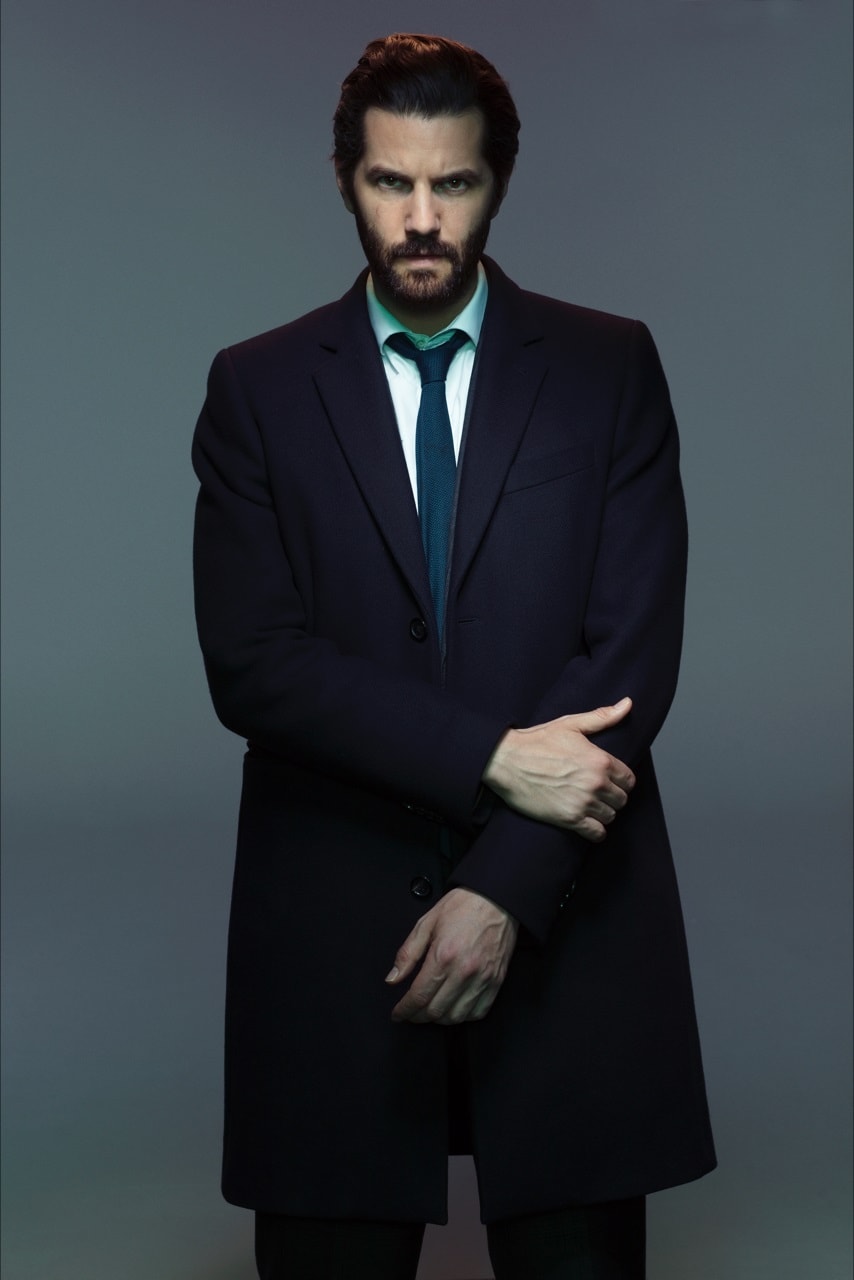 Super Quick Questions with Jim Sturgess
Favourite film?
Naked by Mike Leigh
Best show to binge-watch?
Fresh Prince of Bel Air
Everyone has a clever app idea, what's yours?
An app that stops people looking into their phones all day!
Last photograph you took?
A picture of the Italian Bee Gees playing live on stage on New Years Eve...no joke!
Favourite actor?
Alfonso Ribeiro
What was the last country you visited?
Italy...for New Year.
Last song you listened to?
Flagship by Lo Fidelity Allstars.
What's the one song you wished you wrote?
White Christmas.
Favourite music artist?
That's too impossible to say
Is there a sport you wish you could play?
Quidditch
What's your hidden talent?
I can juggle with 2 balls and 1 piece of fruit and eat the fruit on rotation.
Best gift you've ever received?
A skateboard with a Basquiat print on it.
Toughest audition?
A McCain's Oven Chip commercial.
Best gift you've ever received?
The advice to put myself first.
Do you have any pets?
My dog...Rudy.
Best decision you ever made?
Approaching and speaking to my girlfriend in a crowded room.
Advice to your younger self?
Fear is temporary, regret lasts forever.
Hard Sun can currently be seen on BBC one on Saturdays as well as BBC iPlayer
Hard Sun will also be available on DVD from 19th February
© 2018 Crookes Magazine / Adam Crookes