JENNIFER KIRBY is fully immersed in the British institution that is 'Call The Midwife'. Having been airing for six years, Kirby joined the show in its sixth season earlier in the year. Jennifer plays the character of Valerie Dyer - a former army nurse, who becomes a Midwife. Garnering an eight-figure audience in the UK every episode, Kirby brings her experience of performing in New York with the renowned Royal Shakespeare Company to her first main cast television role. But now it's the Christmas Special and 1962 is set for a record-breaking cold winter. In this interview, we reflect on her time - so far - on the show and what Jennifer is learning whilst being amongst the widely-talented cast.
AC: Were you a fan of 'Call The Midwife' before joining the series?
Jennifer Kirby: Yes I was, very much so. I always loved how it put a spotlight on everyday happiness and struggles. There's nothing sensationalist about it and I never thought of it as escapism, far from it. It's one of the most emotionally and humanly accurate programmes I've ever seen and celebrates the reality of human existence. I'm very proud to be part of it.
Why do you think the show has gained a cult following?
I think people deeply appreciate what it strives to do. Not only does it bring laughter and warmth to a Sunday night, but it also tackles very important social issues. Many of which very few other dramas have been brave enough to address. And always portrays them in a knowledgeable and dignified way. It dares to show the most sensitive sides of human nature. It also puts women at the forefront of the drama, something which sadly is still quite a rare thing. People have great love for it because they feel connected to it, and invested in every character. I think that's very special.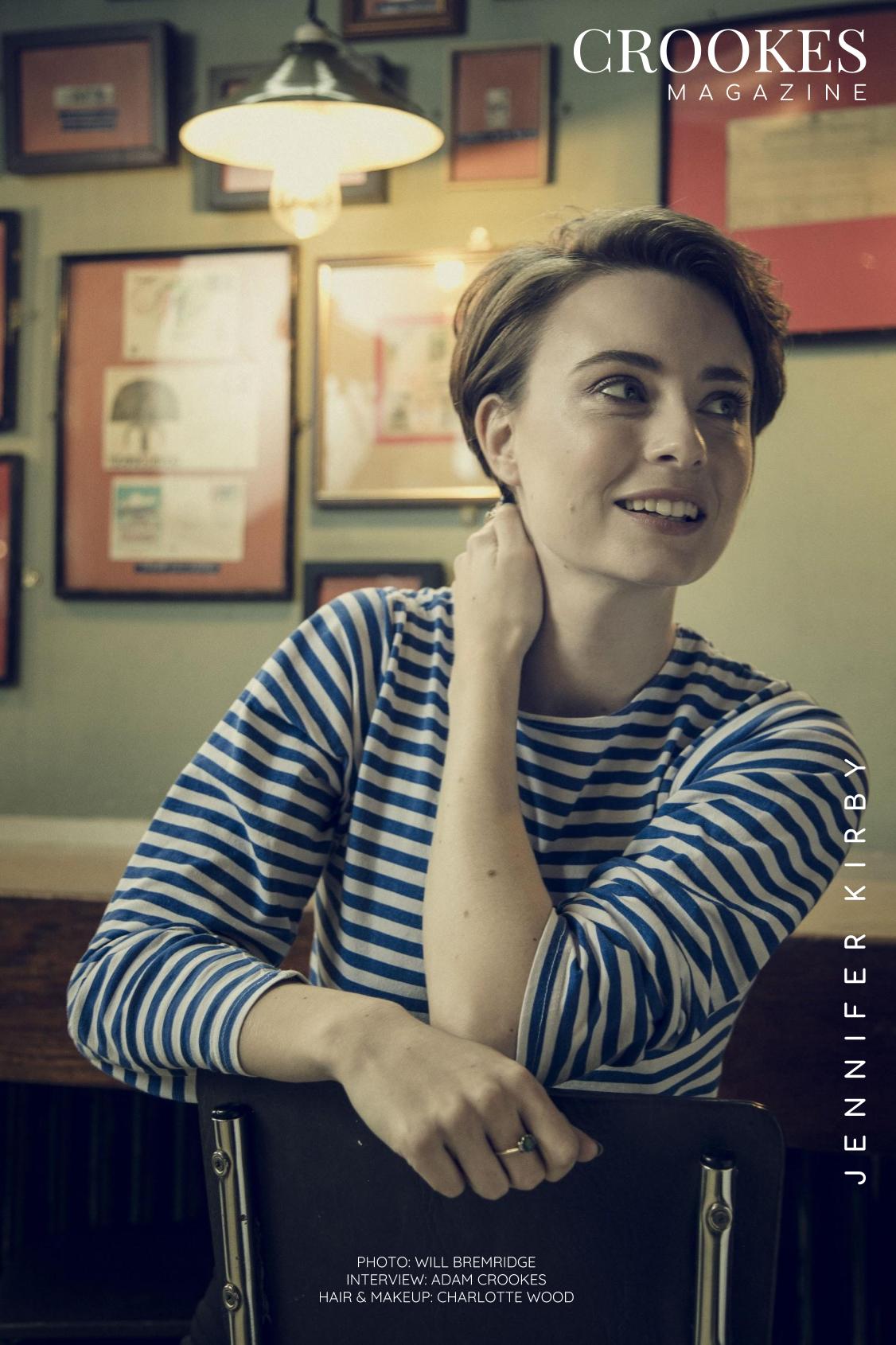 "I feel like I'm learning everyday, and I think I'll always feel that way."
How did you land the role?

I was in New York performing with the Royal Shakespeare Company and my agent told me that this role had come up. So exciting! Because I was in another country most of my auditioning was done via videos sent across the pond. When I flew back to the UK on an overnight flight, I was picked up from the airport and taken directly to meet with producer Annie Tricklebank. The next day I was told I'd got the part! I could hardly believe it.
What have you learnt about acting whilst being on the show?
I feel like I'm learning everyday, and I think I'll always feel that way. The big difference I've found between being on the show and my stage work, is that on stage your job is to push yourself out to the audience, right to the very back row. When you're in front of a camera you must let the viewer come to you, invite them in, instead of pushing it to them. I'm very lucky to get to watch very great actors work everyday, and each time I do some new dialogue I find I can access something else I haven't found before simply by connecting to them in the scene.
How has your work in theatre helped you in the role?
I think the more work and varying types of work an actor gets to do, the more we learn. I'm lucky to have done a fair amount of Shakespeare on stage, a writer that demands connection to meaning with every syllable. I think above all this has taught me that no matter what else you do, you must know what the character wants and what they hope to achieve from what they're saying. It sounds simple, but you'd be surprised how much that can change what you're doing. I believe we must always be looking for truth and believability, whether it be stage or screen.
Call The Midwife will start on Christmas Day
© 2018 Crookes Magazine / Adam Crookes