Once leading the pack in the hottest show on television - 'Teen Wolf', CRYSTAL REED has made the jump to comic-book territory, with a villainous main role in the already established and successful 'Gotham'. Reed has had quite the introduction to the hit FOX show, with her character's presence rippling through the fictional city, from befriending supervillians to hiring serial killers, posing her as the main antagonist for the first half of this season.
Now half way through the season, Crystal Reed reflects with us on her time so far in 'Gotham', whilst also looking back at 'Teen Wolf'.
AC: If you had to spend a day in 'Gotham', which character would you spend it with?

CRYSTAL REED: Fish Mooney
How familiar were you to DC Comics before landing the role?

Very familiar. A huge fan, in fact.
Who do you particularly enjoy sharing scenes with on the cast?

Anthony Carrigan!
In 'Gotham', Anthony Carrigan stars alongside Crystal Reed in a recurring role as the crazed supervillian - Victor Zsasz.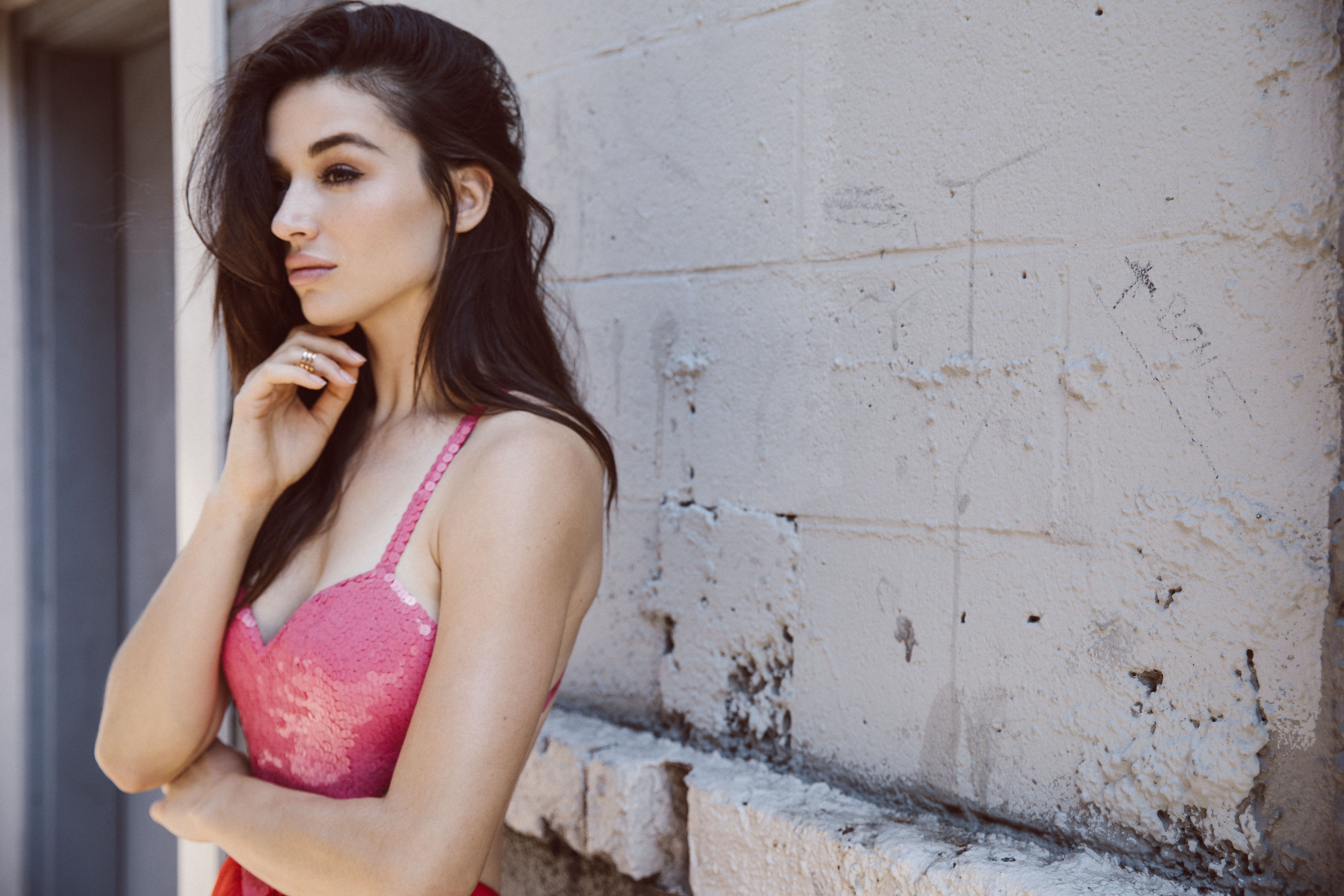 "Regrets aren't something I tend to have. I believe they are counterproductive."
Crystal Reed on whether she regretted leaving 'Teen Wolf'.
What's it like joining 'Gotham' four seasons in - did you feel like the new girl on the block?

I did, indeed. It's always a bit anxiety filled but the cast made me feel at home very quickly.
Looking back at your time on 'Teen Wolf', do you have any stand-out memories?

The filming of the pilot for TW is a particular moment in time that will never leave me. It was really, very special.
As the leading lady on Teen Wolf, Crystal Reed was a huge part of the show's success. Her character - Allison Argent, was beloved and the ultimate, badass heroine who fought alongside her boyfriend (Tyler Posey) in battle. Unfortunately for fans, Reed decided to leave the show rather early on in season three. The show ran for a further three seasons until it ended last year.
If we go back in time, would you still have left the show in season three?

Absolutely. Regrets aren't something I tend to have. I believe they are counterproductive.
There's so many great anthology shows from 'American Horror Story' to 'Black Mirror'. Would that format appeal to you more with the added flexibility?

I am a huge 'Black Mirror' fan! It's a genius format.
What TV Show would you love to guest star on?

Westworld
Is theatre something you're looking to get involved in?

Yes, I would love to get back on stage. It's such a beautiful way of storytelling and I'm an avid theatre goer.
Super Quick Questions with Crystal Reed
Favourite film?
Annie Hall
Best show to binge-watch?
Deadwood
Everyone has a clever app idea, what's yours?
Not telling! (It's so good)
Last photograph you took?
Screenshot of a Carolina Herrera runway show.
Favourite actress?
Meryl
What is your favourite quality about yourself?
Optimism
Where were you born?
Detroit
What was the last country you visited?
New Zealand
What about your favourite country to visit?
Italy
Last song you listened to?
Blister in the Sun - Violent Femmes
Is there a sport you wish you could play?
I'd love to learn how to box.
What's your hidden talent?
I have superb barista skills.
Superpower you wish you had?
The power to inject a healthy dose of common sense into nearly half of America.
Best gift you've ever received?
The advice to put myself first.
Do you have any pets?
Yup. Two fantastic mutts and two barn owls that I've claimed as my own.
Biggest pet peeve?
A stranger stepping on the back of my flip-flop.
Favourite word?
Hope.
Last book you read?
Annihilation (by Jeff VanderMeer).
Advice to your younger self?
None of that shit really matters.
Gotham Season 4 continues on FOX in a few months.
© 2018 Crookes Magazine / Adam Crookes